FVM scores four new clients
Building on another year of sustained growth, we're excited to have added four new clients to our roster!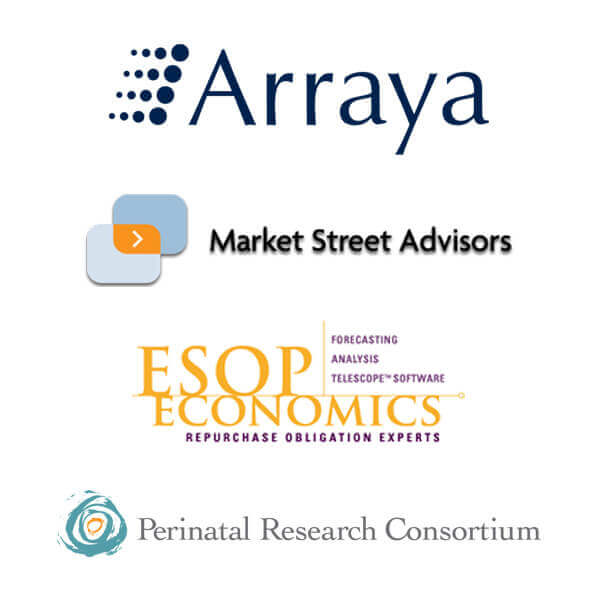 Investment management software company, Market Street Advisors; technology services provider, Arraya Solutions; and repurchase obligation software firm, ESOP Economics join an already diverse and burgeoning client list; while the Perinatal Research Consortium has signed on as a new pro bono account.
Market Street Advisors, a leading investment management software provider, has engaged us for a full company rebrand and creative services, including naming, brand identity, product positioning, website design and development, content marketing and brand launch.
Arraya Solutions, a top infrastructure consulting, application development and managed services provider, comes onboard for brand positioning, website design and development, content marketing and a comprehensive marcomm strategy.
ESOP Economics, the industry leader in repurchase obligation software and consultation, selected us to launch its latest software to the market, with a campaign including digital strategy, content marketing, event strategy, social media and media planning.
Perinatal Research Consortium, an integrated system of nine research centers dedicated to research in Perinatal and Women's health, has joined with us to develop their brand and design and their first website.
Over the past year we've seen more and more B2B companies recognizing a need to elevate their brands and distinguish their offerings in increasingly competitive markets. Lending our strategic and creative guidance in this way is something we love and have proven good at—so we're looking forward to the work.