Business to business,
by design
.
Some marketing and branding agencies take on B2B work as a necessity. At FVM, it's our mission.
Founded on the right balance of thoughtful analysis and creative muscle, we immerse ourselves in our clients' worlds to uncover new strategic angles, weave more compelling narratives, and deliver designs that grab interest — and don't let go.
That's how we've helped B2B clients win, for 35 years and counting.
"FVM has been a true growth partner for our Marketing team, supporting our brand presence on our website, as well as spearheading our Google Analytics, advertising, and SEO."

Sarah Ruggieri
Assistant Vice President of Marketing and Revenue Operations,
Archer
"FVM performs exceptionally well and I truly enjoy working with their team. They're constantly on top of our tracking system, they're very organized, and they help alleviate the large volume of work that needs to be done. I can't think of anything they could've done better because I really enjoy working with them."

Patricia France
Senior Director of Marketing,
Entegra
"The FVM team has exceeded our expectations in delivering a comprehensive and cohesive brand identity that truly reflects our firm's values and vision. From the initial consultation to the final presentation, FVM has demonstrated a high level of professionalism, creativity, and attention to detail."

Florim Kukaj
Associate Architect,
Mascioni & Behrmann Architecture P.C.
"FVM always brought something new to the table. More importantly, they challenged us to uncover new ways to think about things."

Andrew Assir
Director of Marketing,
Veseris
"Working with FVM is unlike any other experience I have had with similar firms in the past. They take the time needed to fully understand a client and their goals with great care. Everything they do from start to finish is hallmarked by excellence."

Kenneth Gavin
Chief Communications Officer,
Archdiocese of Philadelphia Schools
"FVM was excellent to work with from start to finish. We executed a rebranding and marketing/website update project. Their team was great and all milestone deliverables were completed on time or early. Would highly recommend FVM."

Justin Smith
CEO,
Spire Power Solutions
"Having worked with the team at FVM for almost a decade in two different organizations, I can say with confidence that FVM remains a leader in project management, creativity, and overall partnership. Their disciplined approach, flexibility to change, and ability to understand the mission of the organization is what makes them best in class."

Christopher Mominey
CEO,
West Chester University Foundation
Awards won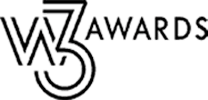 10

W3
Awards
2023 W3 Award — Silver
Non-Profit Website category for Heights.Org
2023 W3 Award — Silver
Website Redesign category for Magna5.com
2022 W3 Award — Silver
Best Integrated Campaign category for Entegra Brand Launch Campaign
2022 W3 Award — Silver
Best Promotional/Branded Entertainment category for Entegra Brand Launch Video
2021 W3 Award — Gold
Best Virtual or Remote Experience category for Roman Catholic Virtual Tour
2021 W3 Award — Silver
Best Educational/Training Video category for Veseris "Better Business Tips" Video Series
2021 W3 Award — Silver
Best Branded Podcast or Segment category for the Veseris Podcast Series
2017 W3 Award — Silver
Non-Profit Website category for CleryCenter.org
2017 W3 Award — Silver
Website Copywriting category for Proscia.com
2015 W3 Award — Silver
Financial Services category for ArcherIMS.com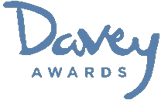 11

Davey
Awards
2023 Davey Award — Gold
Best General Non-Profit Website category for Heights Philadelphia Website
2023 Davey Award — Silver
Best Integrated Campaign & Marketing Effectiveness category for FMC Early Order Program 2022
2023 Davey Award — Silver
Best Features for Website Redesign category for Magna5 Website
2023 Davey Award — Silver
Best Integrated B2B Campaign category for Philadelphia Gear Six Industries Campaign
2022 Davey Award — Gold
Best General Biotechnology category for Pepper Bio Microsite
2022 Davey Award — Silver
Best Integrated B2B Campaign category for Entegra Brand Launch Campaign
2022 Davey Award — Silver
Best Brand Strategy Campaign category for Entegra Brand Launch Campaign
2021 Davey Award — Silver
Best General Education Project category for EustacePrep.org
2021 Davey Award — Silver
Best Use of Graphics category for Timken Power Systems Drivetrain Video
2021 Davey Award — Silver
Best Use of Animation category for Timken Power Systems Drivetrain Video
2015 Davey Award — Gold
Best Design category for Univar's Connectivity E-Zine


2

Chief Marketer
Awards
2018 Chief Marketer — 200 Top Agencies Highlights the best activation and engagement agencies based on client testimonials, case studies, creative concepts/executions, caliber of work, thought leadership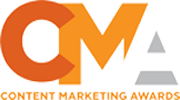 1

Content Marketing
Award
2015 Content Marketing Award —Gold
Best Design category for Univar's Connectivity E-Zine