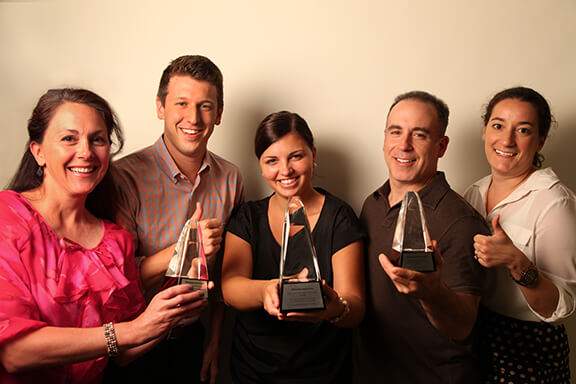 It's the end of another great week here at FVM. The weather's getting warmer, Sean brought in pumpkin muffins, and oh yeah, we won THREE Internet Advertising Competition awards from the Web Marketing Association!
The IAC website describes the awards as a way for creative agencies, "to objectively demonstrate to advertisers their ability to create outstanding online marketing materials." We couldn't have said it any better.
We're honored by the recognition. There were some incredibly strong entries in this year's field, and after looking through the other winners, we're proud just to have been considered alongside such great work.
Having said that, here's what we won:
Best of Show Email Messaging Campaign, and Best Email Message Campaign, Education Industry––Choose My Future Campaign
 See the work. (Click "See more" to see all of the campaign materials.)
And:
Best Environmental Online Newsletter Campaign––Connectivity
We're a relatively small agency, so pretty much everyone has touched these two campaigns at some point, but extra plaudits go to Gina and Chelsea, for their work on Choose My Future, and Craig and Brian, for their work on Connectivity.
Great job everyone!