FVM's Choose My Future email nurturing campaign has been recognized with an 'Award of Excellence' in the renowned BMA B2 Awards!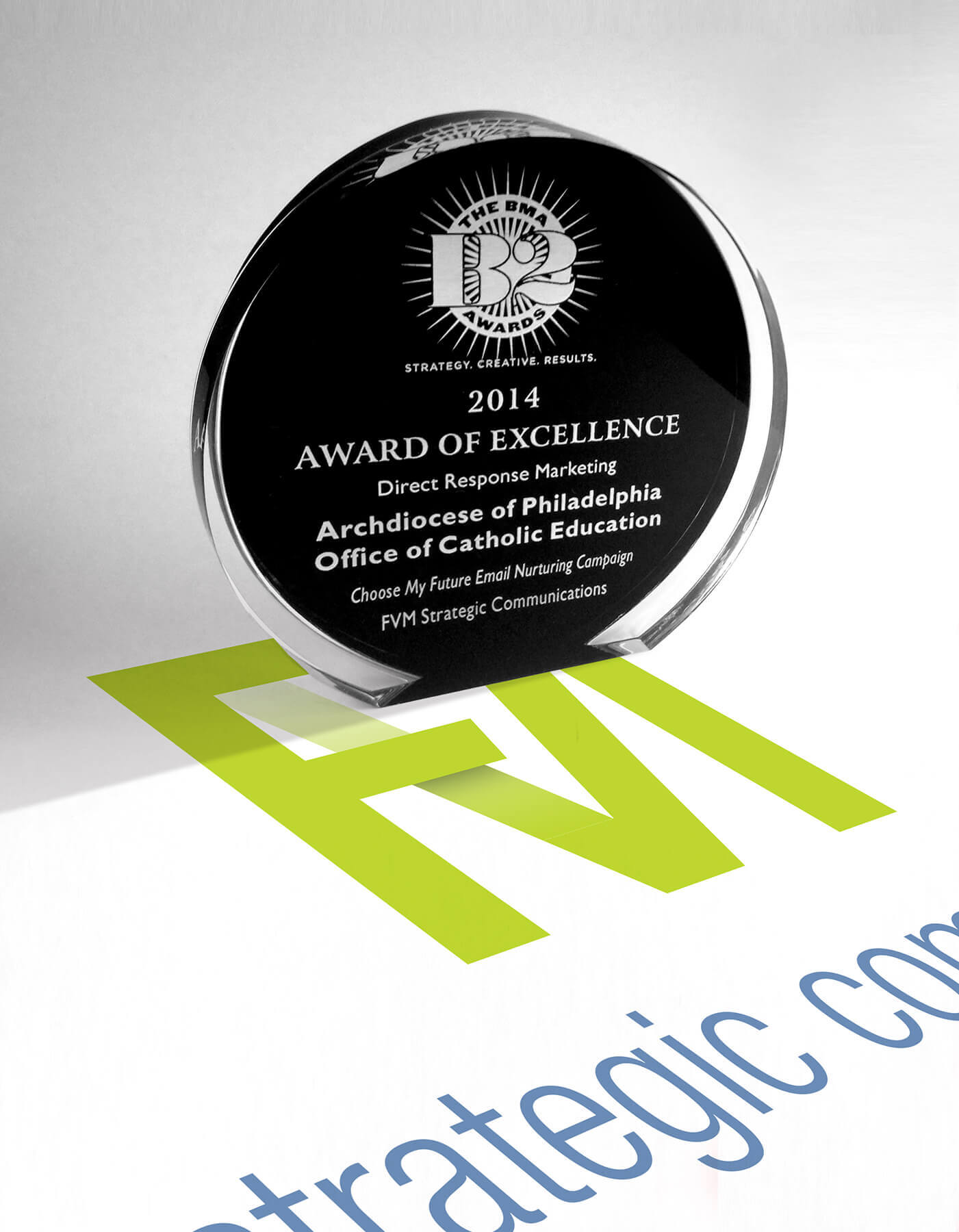 Choose My Future, on behalf of the Office of Catholic Education (OCE), promoted the 17 Catholic High Schools in the Archdiocese of Philadelphia to 7th & 8th grade students, with the ultimate goal of engaging kids to enroll in one of the schools.
The email nurturing campaign strategically followed up with students throughout the phases of choosing a high school: attending an open house, shadowing a current student, getting parents on board, and enrollment.
Over the course of three months, the campaign achieved an average open rate of 33%, attracted 1072 students to register for an open house – an increase of 658 people from the previous year – and influenced over 600 students to enroll, giving a 9351% ROI for the client.
"We're incredibly proud of this campaign," says Paul Fleming, FVM CEO. "It has drawn a really positive response from kids and parents alike, and it achieved excellent results for the OCE community. We're grateful to the client for allowing us to create such meaningful work, and it's always satisfying to see the FVM team recognized for the strategic planning and detailed execution that goes into every job."
The Business Marketing Association's (BMA) annual B2 Awards recognize strategy, style and results excellence in the B2B marketing sector across 24 categories and receives over a 1000 entries a year.