Achieving 71% organic search growth by thinking like a user
Background
Proscia is a startup software company specializing in pathology software applications and AI for life sciences and academic research institutions.
Although Proscia has a breakthrough product and big aspirations, the larger biotech space is crowded with countless software offerings claiming to "speed diagnosis" and "streamline lab operations."
Global enterprise companies dominate the space, using the power of their brand names to control the dialogue. The result is a market where it is difficult to identify and reach clients who might need Proscia's message.
The challenge
Proscia sought to increase awareness among potential buyers — primarily pathology lab owners and life science research groups.
The Proscia team had already worked with FVM to establish an award-winning website featuring clear company and product messaging. A paid search advertising campaign revealed many new site visitors appeared to be in the earliest stages of approaching the problems Proscia's software sought to solve.
FVM's strategists realized providing introductory educational content about Proscia's product class would benefit the company twofold: First, it would give curious site visitors the information they sought. Second, it would provide a huge advantage in a set of important, but relatively open, search page rankings.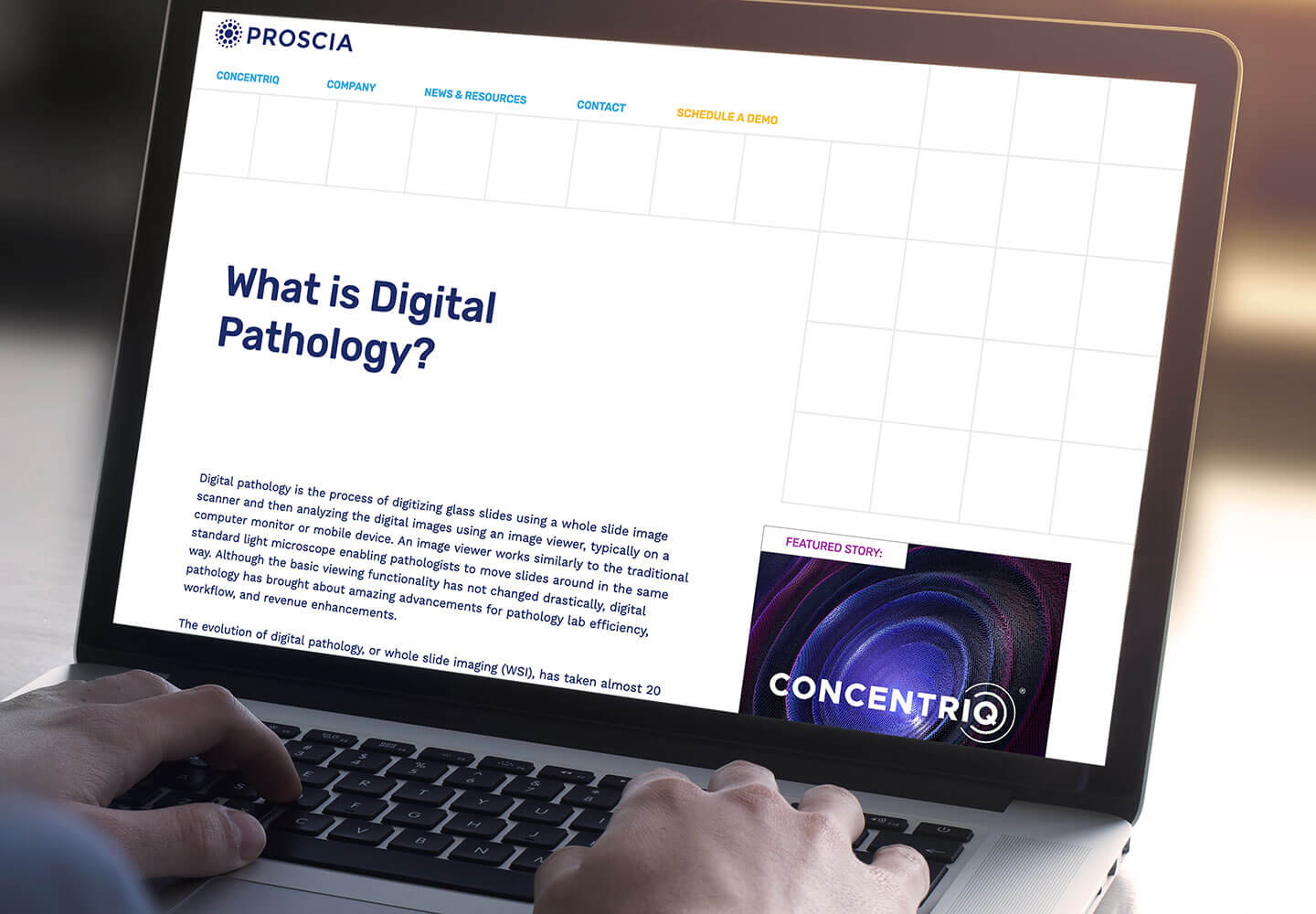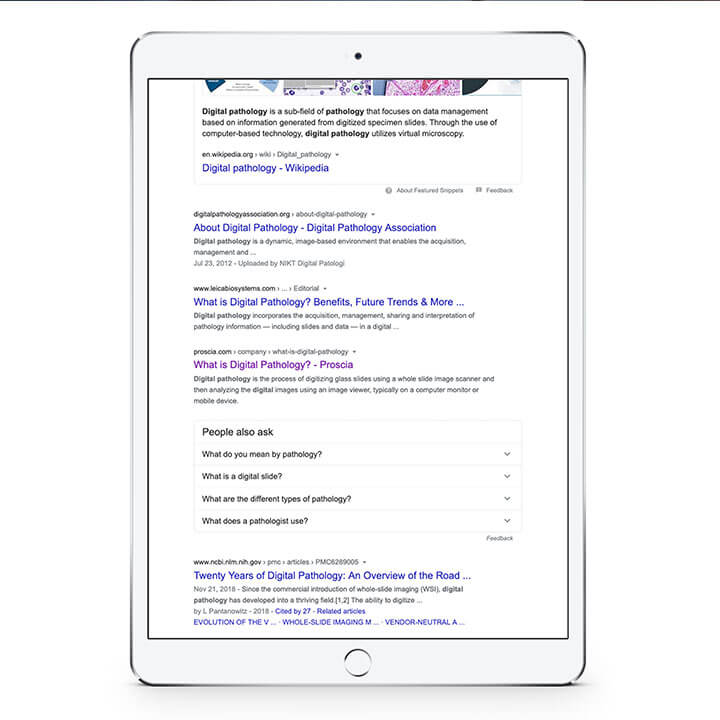 Our solution
We recommended adding an educational page answering the question, "What is digital pathology?" at a basic level. FVM worked with the Proscia team to draft simple, question-based copy that would appeal to search engines — and engage pathologists, lab owners, and researchers who were only just beginning to research and consider a switch to digital pathology.
The FVM team drafted, designed, and launched the page far more rapidly than traditional site content to ensure greater exposure.
Results
The new page earned Proscia.com an additional 25,000 organic search impressions, resulting in a 71% increase in organic impressions quarter over quarter. Prior to creating the educational page, Proscia's site held an average organic Google ranking of 88.4. It received negligible traffic from non-branded keywords, including the most important one — "digital pathology." Launching the new page helped skyrocket Proscia's position to 4.2 for the term. By employing strong keyword infusion, readability, and a strong internal linking strategy, FVM helped ensure the page's success — and improve Proscia's visibility.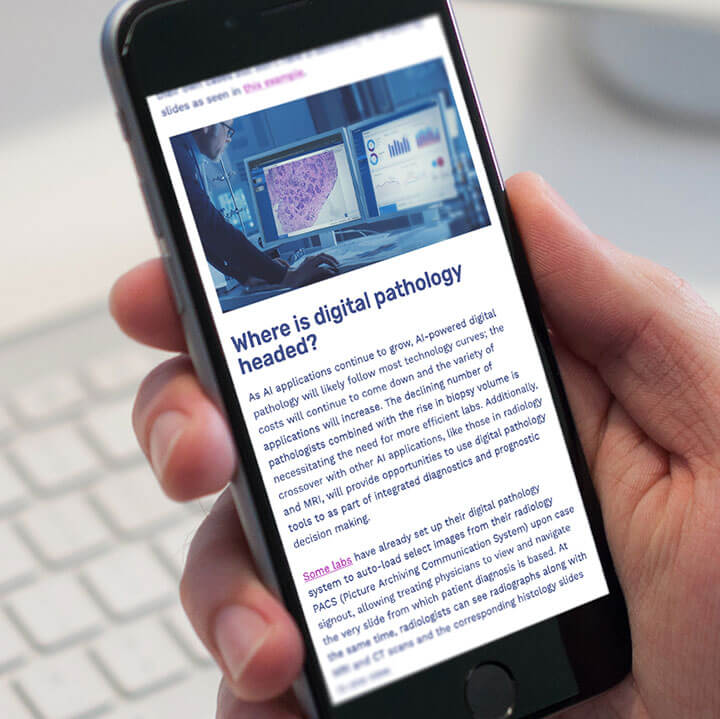 Ready to get started?
Contact us to discuss how FVM can support your B2B marketing goals.