Rebranding an elite preparatory school
Background
Bishop Eustace Preparatory School is the only independent, Catholic, co-educational prep school in the Philadelphia region. Located in South Jersey, it has been an elite institution since opening in 1954. With a rich history of academic and athletic excellence, the school forged a legacy of alumni support and stable enrollment. Driven to sustain its hard-earned reputation and refusing to rest on its laurels, the Board of Trustees hired FVM as its strategic brand partner.
The challenge
Despite declining enrollment among feeder schools, shifting demographics within the region, and rising costs in tuition, deliver a compelling message to prospective students that the legacy of Bishop Eustace is more relevant than ever.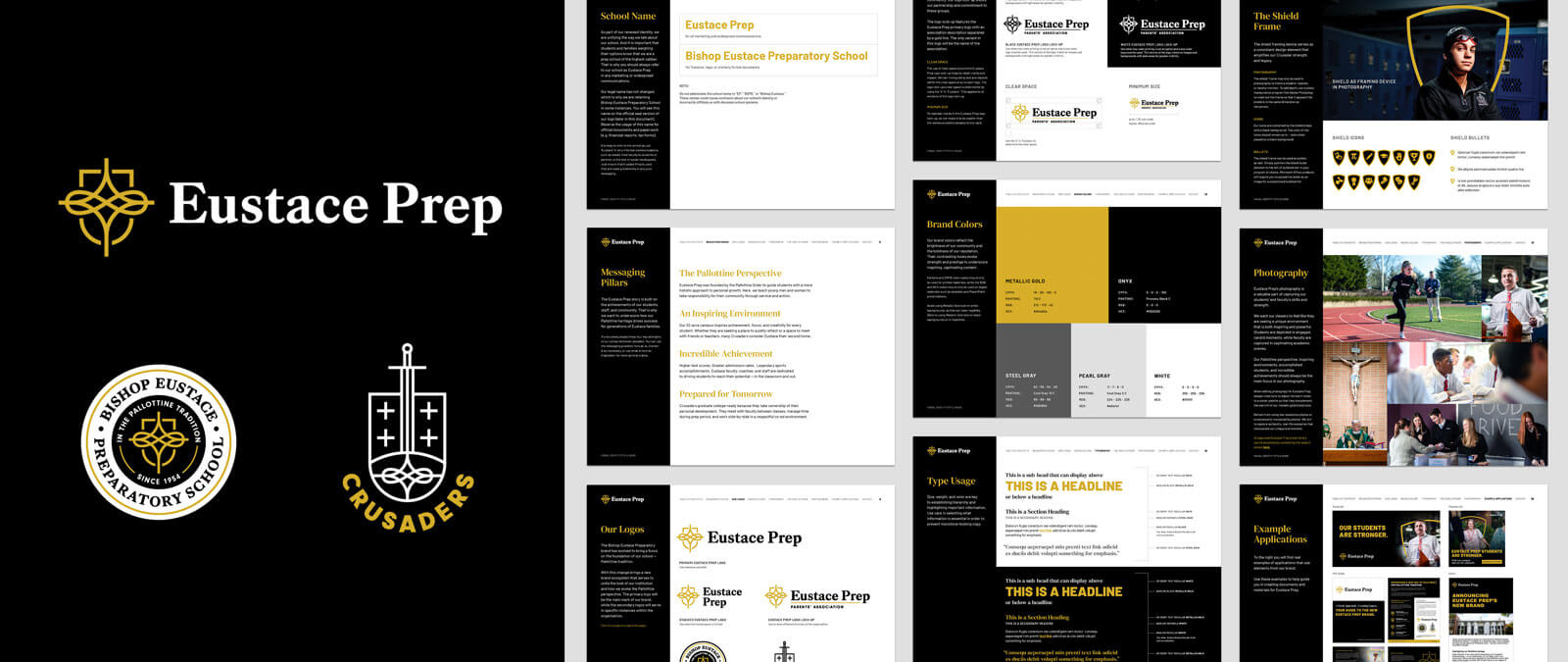 Our solution
Our work was informed by extensive dialogue with teachers, clergy, administration, families, and alumni. The result of this deep immersion in discovery and positioning was a thoughtfully executed brand refresh that built on the legacy of the school and its unique strengths, identified and formalized by FVM:
The Pallottine Perspective — Eustace Prep was founded by the Pallottine Order to guide students with a more holistic approach to personal growth.
An Inspiring Environment — Our 32-acre campus inspires achievement, focus, and creativity for every student.
Incredible Achievement — Higher test scores. Greater admissions rates.  Legendary sports accomplishments. Eustace faculty, coaches, and staff are dedicated to driving students to reach their potential — in the classroom and out.
Prepared for Tomorrow — Crusaders graduate college-ready because they take ownership of their personal development in a respectful co-ed environment.
Referred to casually as "Bishop Eustace," "Eustace," and "Eustace Prep" we underscored the importance of the school's position as a high-caliber college preparatory school by aligning its communications language. From now on, marketing materials would refer to the school as Eustace Prep. A new logo inspired by Pallottine service accompanied a narrative that invites prospects to "Meet a Crusader and know the face of strength" — a CTA and a claim about inspirational outcomes at Eustace Prep.
For other key audiences, equally relevant messaging was complemented by an official school seal and parallel graphic ID work for Crusader athletics. This rock-solid foundation allowed us to produce important work in numerous tactical phases including website design, targeted ad campaigns, and a robust digital strategy.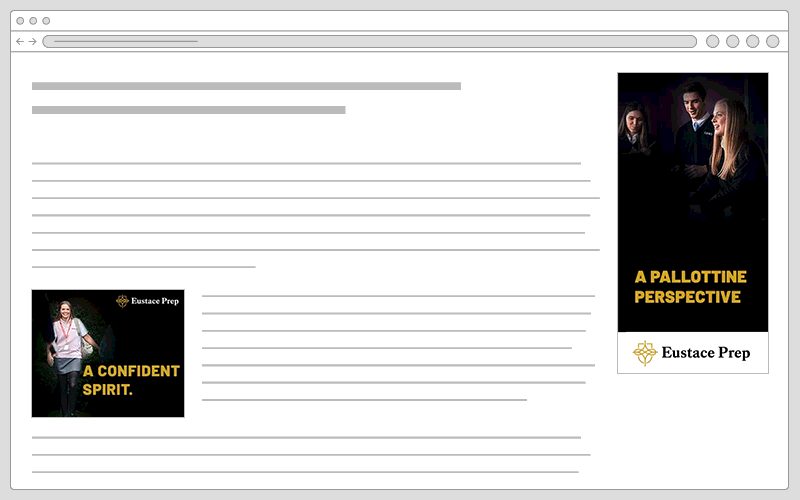 Results
Eustace Prep is positioned for sustained growth and powerful storytelling — behind a relevant brand that resonates deeply with prospects and critical stakeholders.
Ready to get started?
Contact us to discuss how FVM can support your B2B marketing goals.