Boosting credibility in a crowded software market
Background
When a new set of lease accounting standards was released in early 2017, ProLease was perfectly positioned to help a broader audience navigate the complex world of lease classification. The problem? Their brand wasn't aligned to speak to the needs of those larger, often enterprise-level clients. FVM worked with ProLease to create a brand, website, and marketing strategy that would highlight the extensive experience behind ProLease's software, establishing their enterprise credentials.
Thanks to their years of researching, studying, and implementing complex lease accounting guidelines, ProLease had a head start in the market. Their software was equipped to handle the evolving industry guidelines, while competitors were still struggling to catch up.
Our solution
To prove ProLease's financial and accounting expertise, we crafted a new brand narrative that highlighted their employees' hard work and expertise. FVM also updated the brand's voice, shifting it to a more polished, professional tone that matched the company's Fortune 500 client base. And we were forthright in our messaging, speaking directly to the needs of financial and accounting professionals at larger companies.
On the visual front, we updated the ProLease logo with a modern, mature aesthetic. The understated square icon referenced the company's architectural heritage, simultaneously evoking a city grid, a floor plan, and a piece of data in a larger dataset.
All aspects of the visual identity — including the typeface, iconography, and photography — were designed to be modular and scalable, reflecting the software's flexibility across clients of different sizes and industries.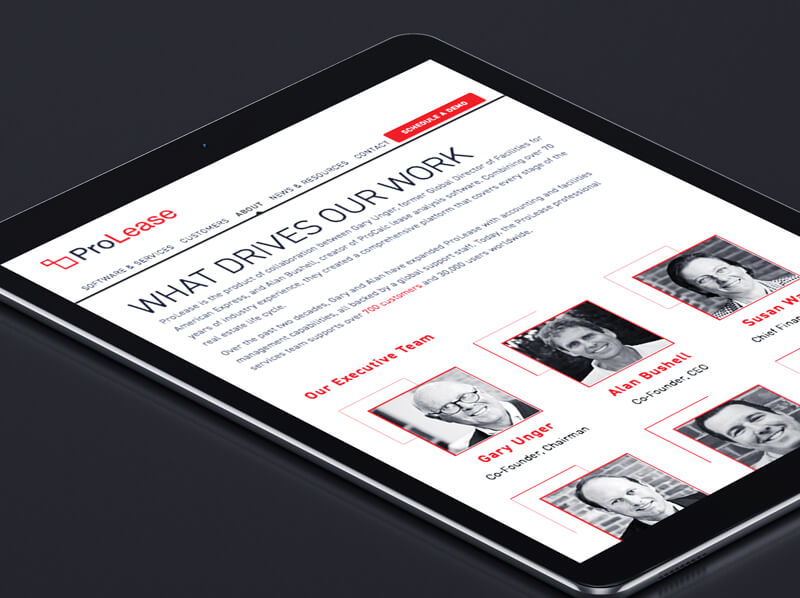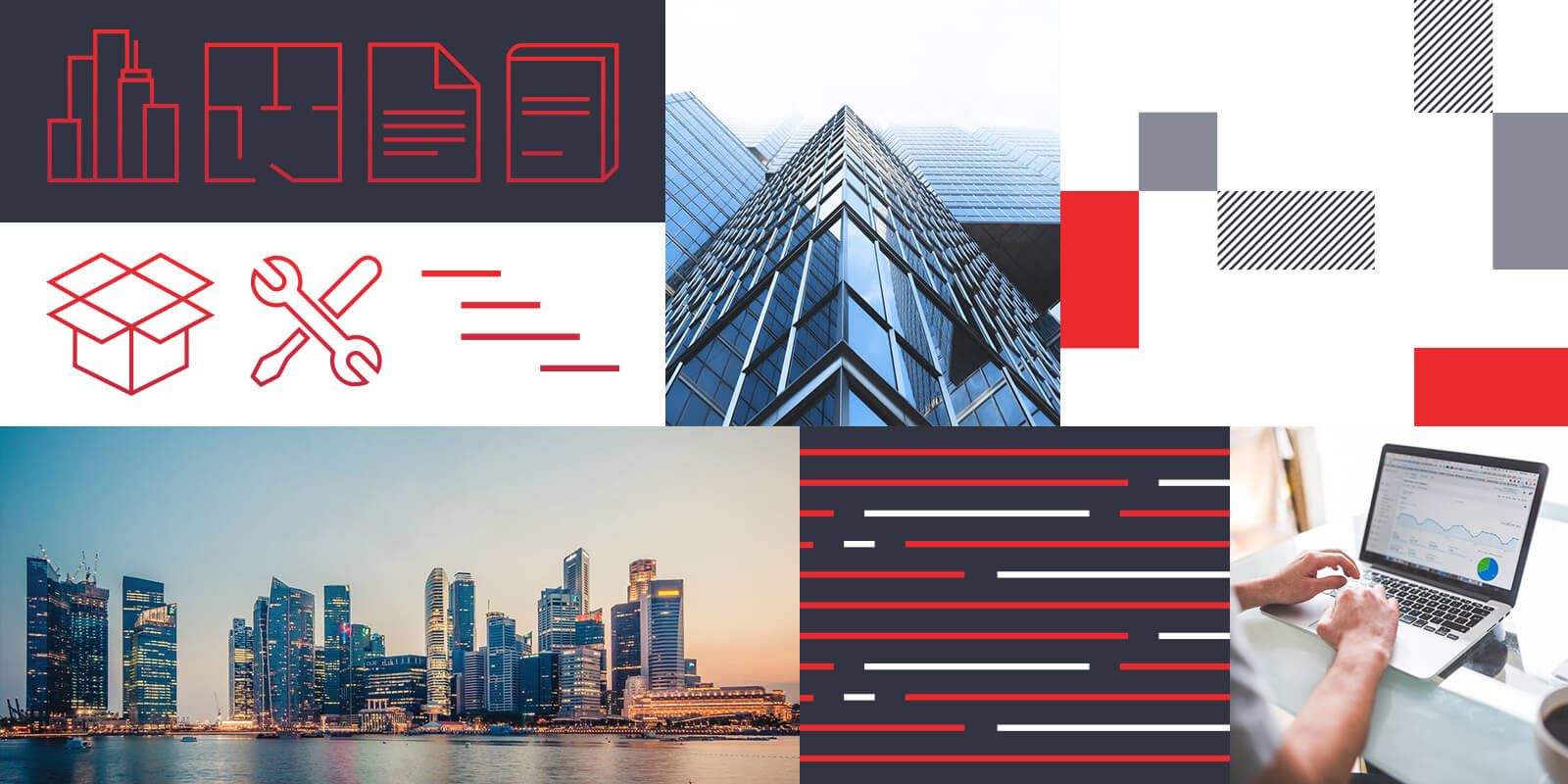 Results
FVM was able to produce a more modern, more streamlined brand strategy that resonated with ProLease's more established client base. And with the groundwork laid, we're focusing on email nurturing campaigns, new content, and additional tactics to further put ProLease's expertise in front of enterprise-level finance and accounting professionals.
Ready to get started?
Contact us to discuss how FVM can support your B2B marketing goals.