Clarifying a Salesforce consultancy's position as market leaders
Background
Internet Creations had a top roster of clients, hundreds of five-star Salesforce AppExchange reviews… and a misleading name. Founded in 1996, the consulting and application development company had grown to include leading Salesforce-focused services and products. Their expertise was proven — but they needed a new brand to match.
The challenge
FVM took on the task of giving Internet Creations a less web development-esque, more captivating name, plus a rebrand befitting of their bright personality. The new identity needed to unite the business's two sides — professional services and app development — capturing their unique combination of offerings.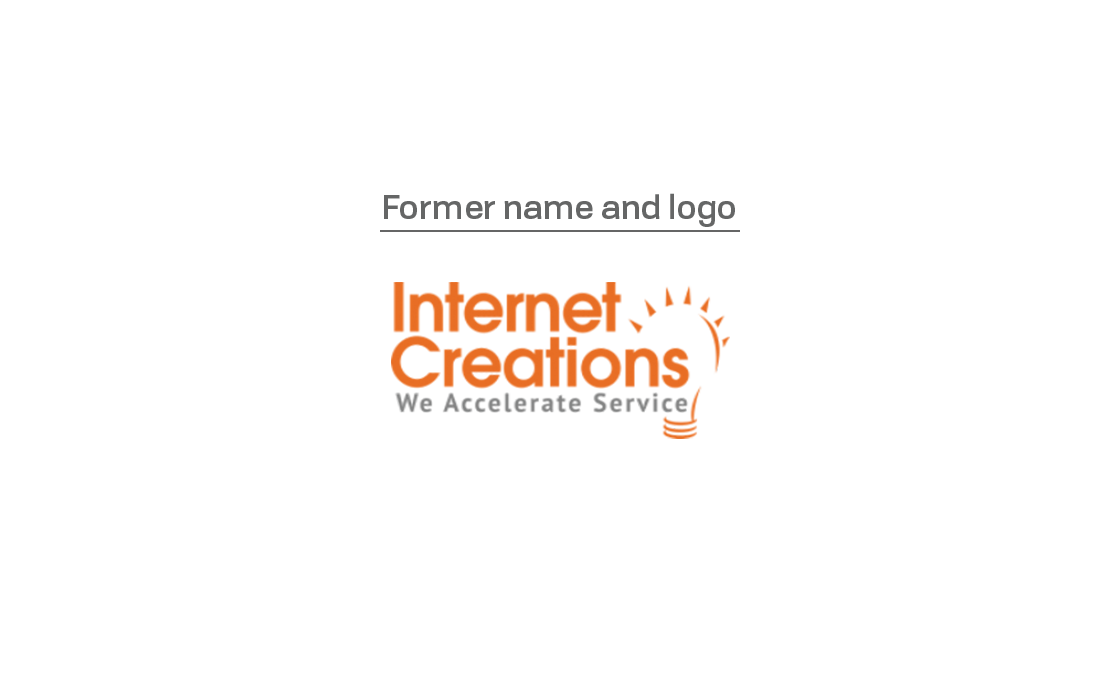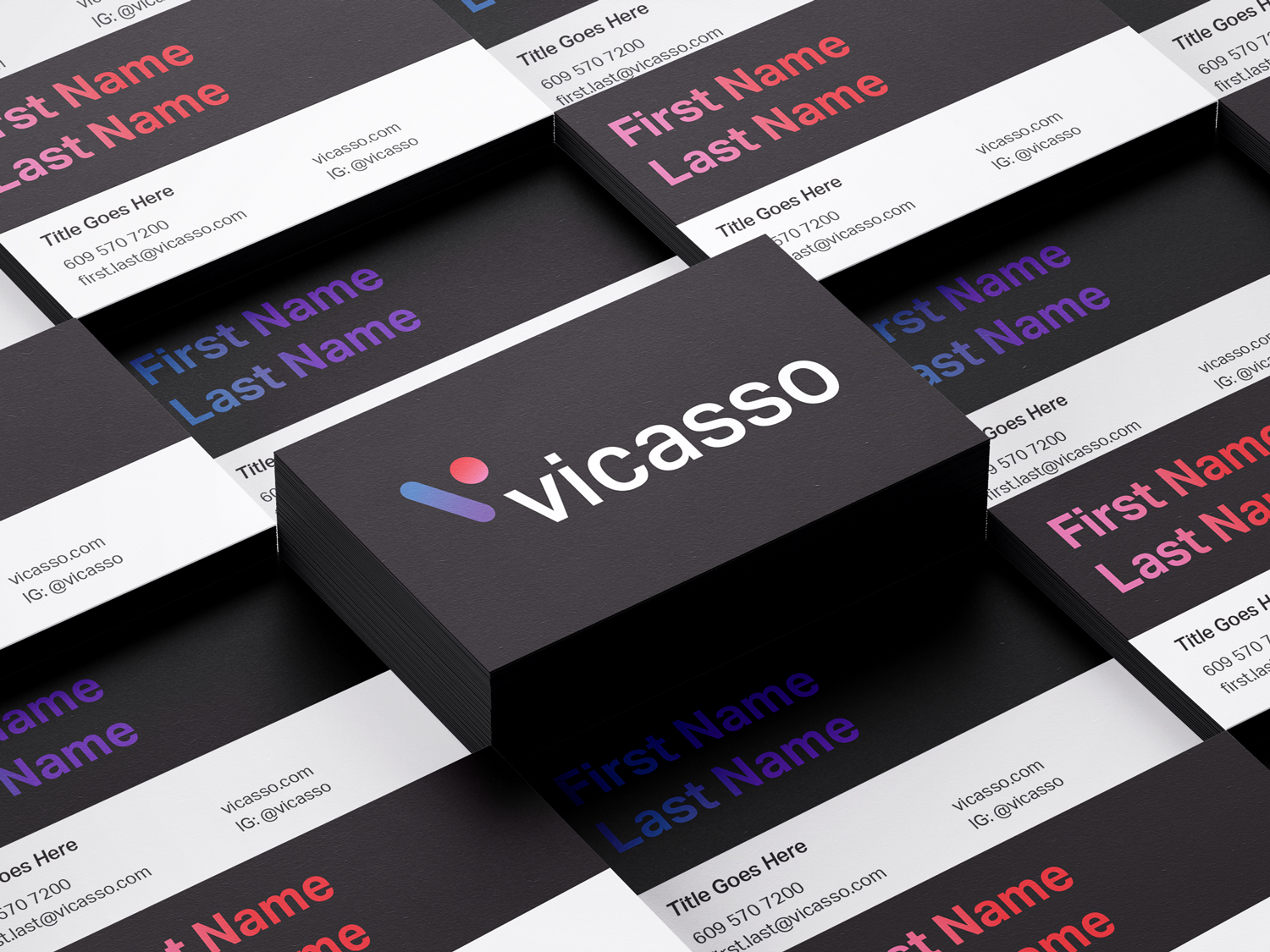 Our solution
We interviewed the company's leadership, management, and customers, and completed a comprehensive market audit to understand what set Internet Creations apart from competitors. Our team used those findings to guide the leadership through naming and visual identity exercises, presenting multiple options for high-impact names, positions, and graphics.
Results
FVM successfully delivered a fresh brand position, tagline, personality, logo, graphic identity — and striking new name: Vicasso.
The coined title captures the team's visionary approach and hands-on attitude, incorporating the letters "IC" to pay homage to the company's original name.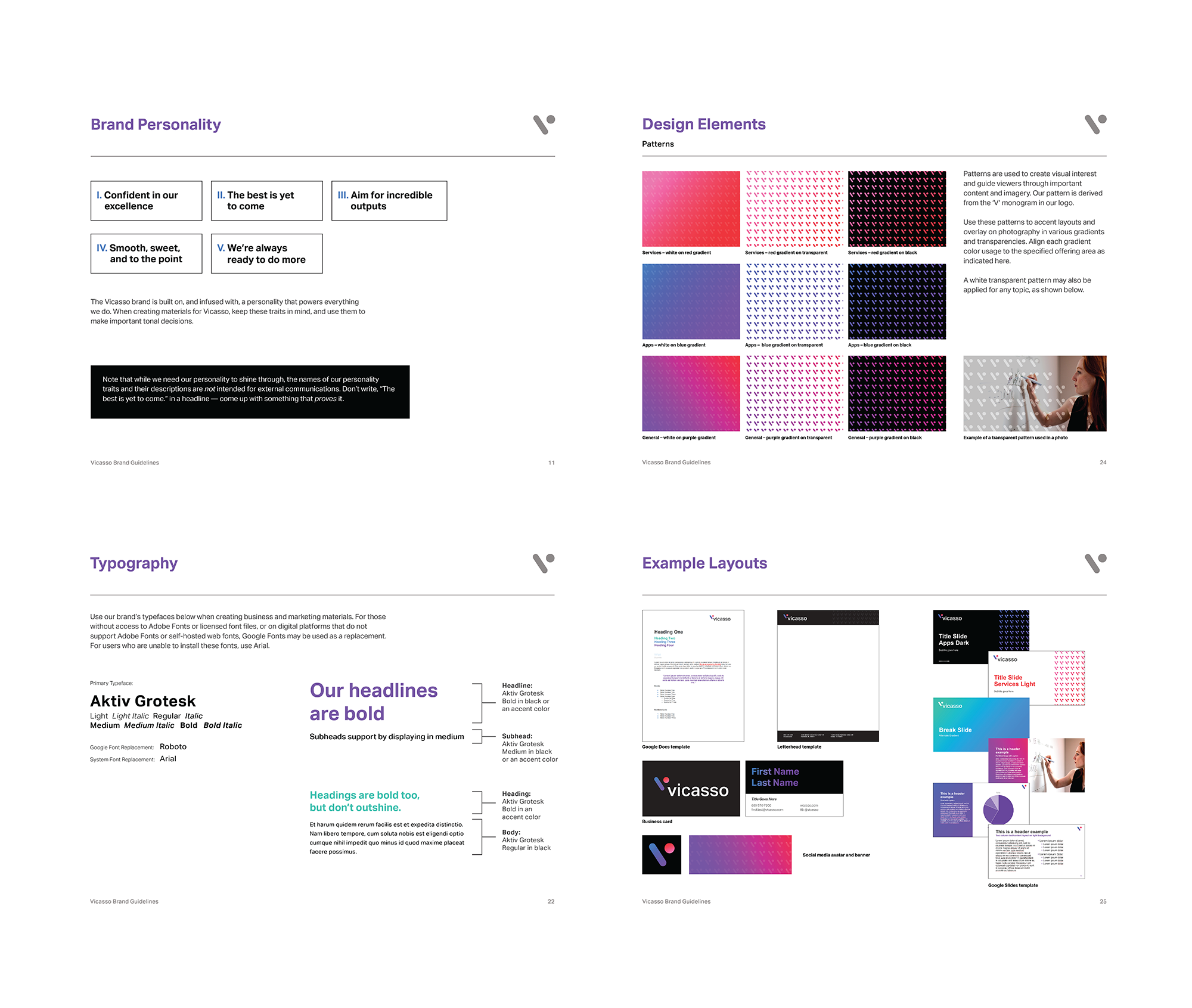 Bold and confident, the larger brand positions the team as experts who help clients discover the art of what's possible within Salesforce.
We also created a brand guide and basic templates, allowing the entire Vicasso team to write, design, and develop branded materials using the new identity.
With a clearer story and a striking brand, Vicasso is now better equipped to continue communicating their expertise — and elevating their market presence.
Ready to get started?
Contact us to discuss how FVM can support your B2B marketing goals.