Delivering 85 sales leads with LinkedIn campaigns
Background
Proscia is a startup software company specializing in pathology software applications and AI for life sciences and academic research institutions. Equipped with a breakthrough product, the company sought specifically to secure sales leads with people working in life sciences.
To do so, Proscia needed to identify and refine their potential customers' personas. Their team had only a general idea of the two types of people they wanted to approach: professionals managing research projects in pharmaceutical and biotechnology organizations, and IT colleagues who could enable that work.
The challenge
FVM sought to determine what specific audiences would be most interested in Proscia's products and message. Finding those answers would enable much smarter usage of their overall advertising spend.
Fortunately, Proscia had two recorded webinars that could spur lead generation. One provided content for research project managers. The other spoke to the IT team. But which industry and position set would be more interested in the webinars and in Proscia's solution?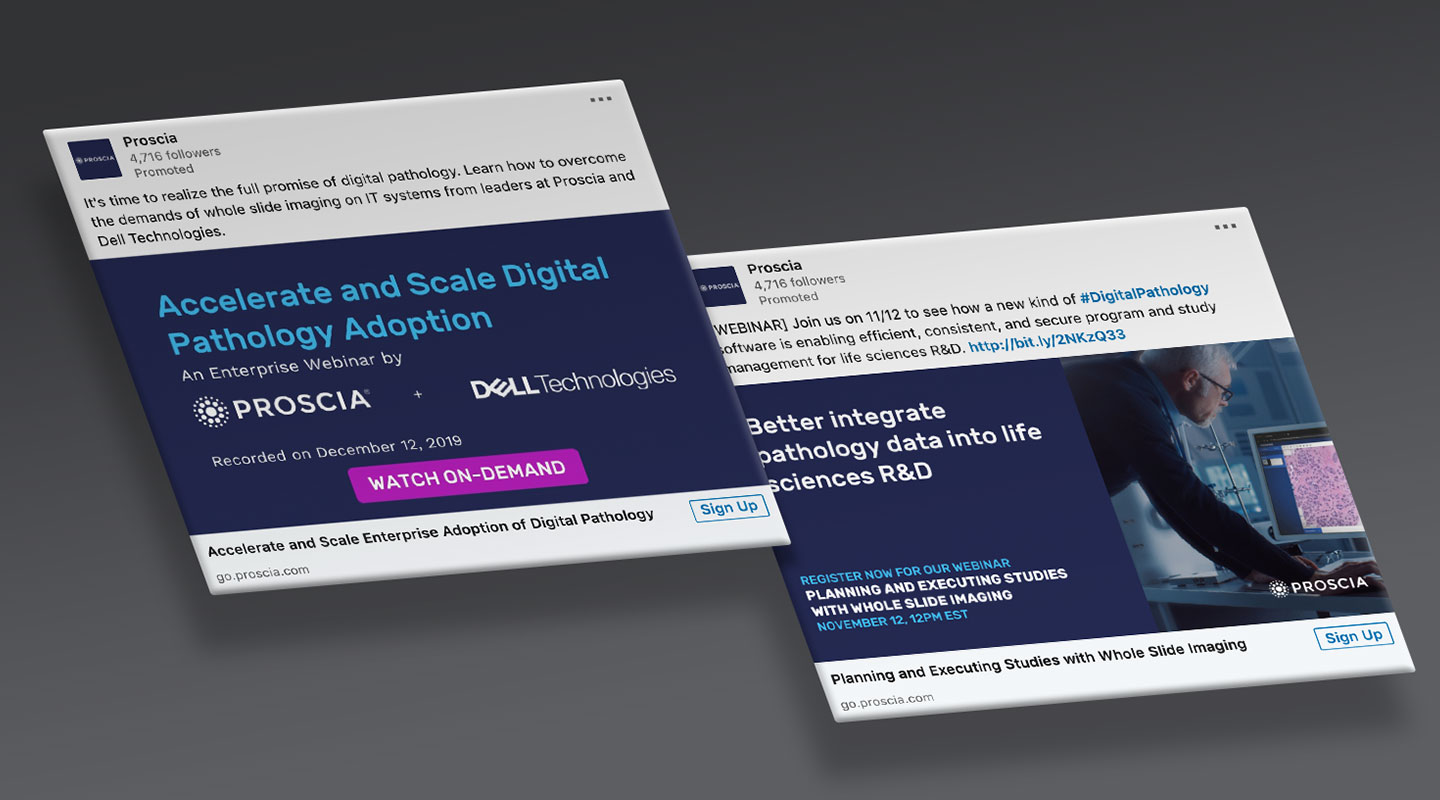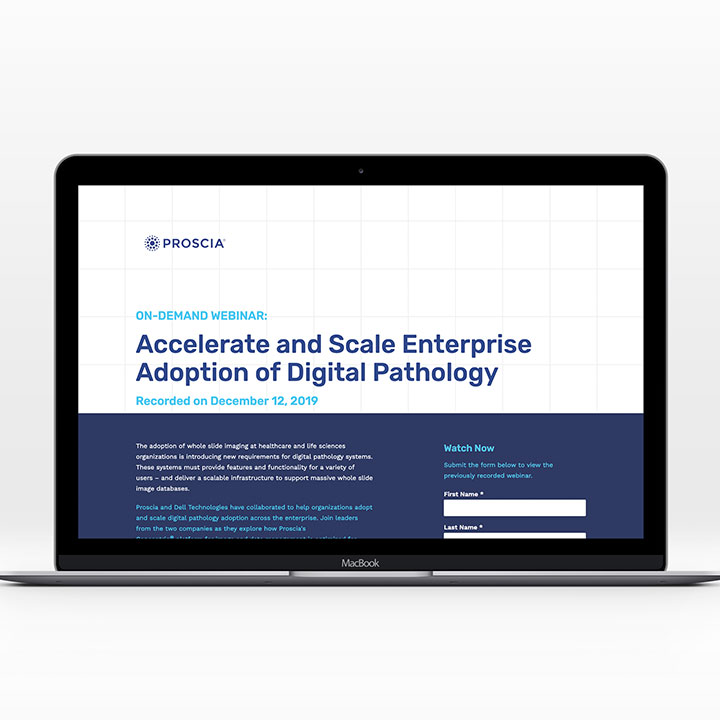 Our solution
We recommended creating a sponsored post campaign on LinkedIn to gauge interest both by job title and industry. Our team began by canvassing the pharma and biotech markets to narrow down lists of job titles in both project management and IT.
FVM then worked with Proscia to land on two to three titles per industry. By testing webinar promotions against each audience, not only were we able to gather webinar leads for sales, but we were also able to learn where to focus future, more significant advertising efforts.
Results
In just six weeks, the webinar LinkedIn campaigns earned over 100,000 impressions and 300 clicks to the registration pages.
85 total individuals registered to attend the webinars, giving Proscia's sales team a solid catalog of people with whom to follow up. Most importantly, FVM and Proscia gained the necessary job titles and industry personas to determine where to focus future advertising dollars.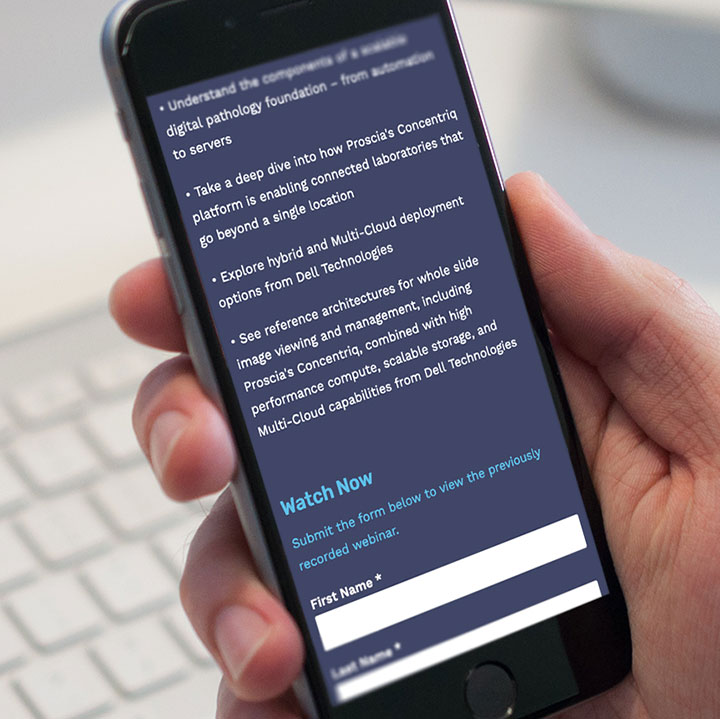 Ready to get started?
Contact us to discuss how FVM can support your B2B marketing goals.