Elevating a healthcare IT giant through branding and consultation
The challenge
HighPoint Solutions* is a leading global provider of IT consulting and services for healthcare and life sciences companies. Known for its consultants' industry experience and technical expertise, HighPoint had an excellent reputation… but faced increasing direct competition from bigger players in the market. HighPoint hired FVM to create a brand identity and advertising presence that would elevate the company, reflect its leader status, and fuel a more focused sales machine.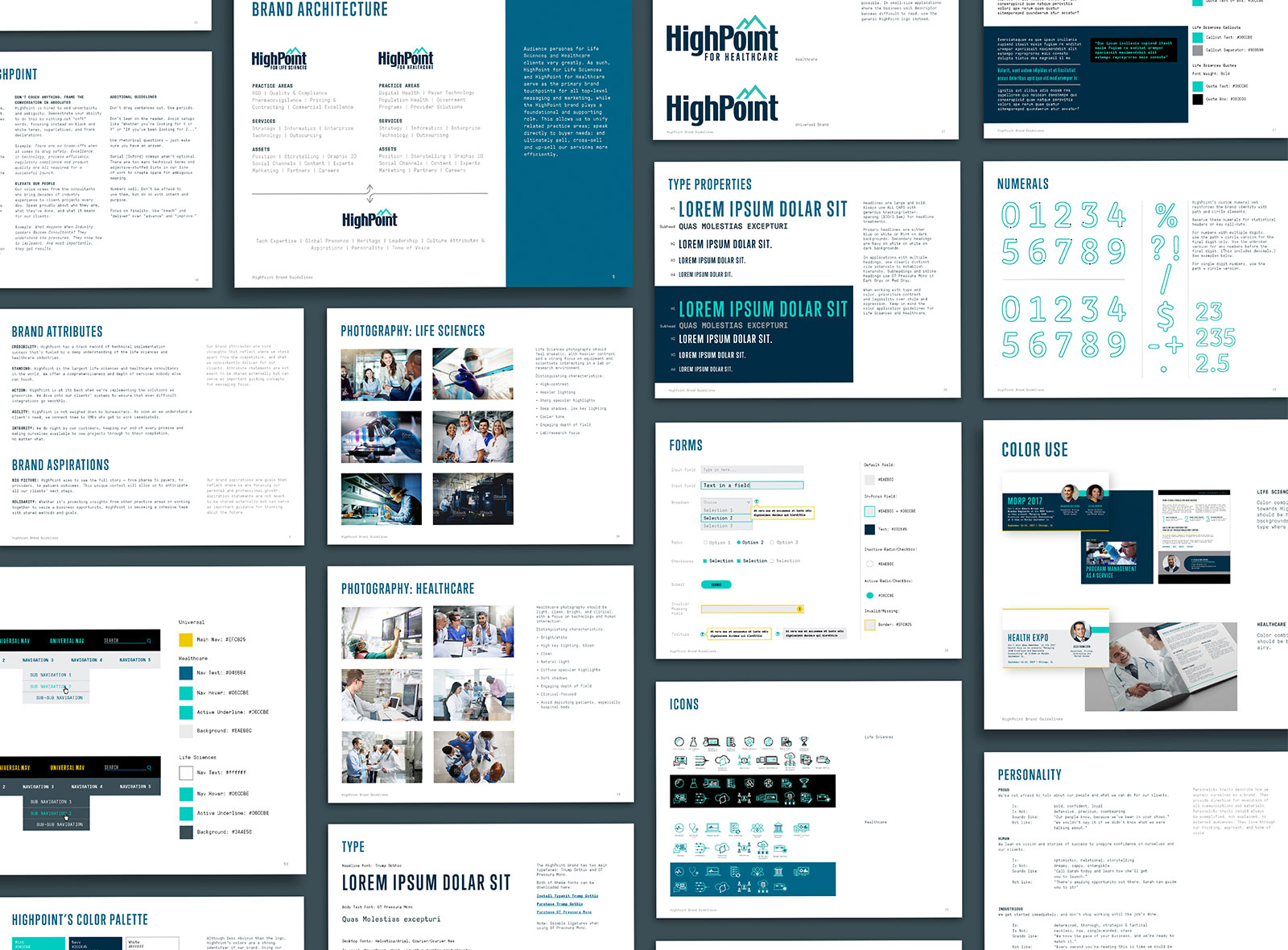 Our solution
Before digging into the brand work, FVM worked closely with HighPoint's senior leadership and marketing team to analyze its process, services, and sales pipeline in an effort to improve cross-selling opportunities. Together, we reorganized 26 practices into 10, dramatically streamlining storytelling and increasing opportunities to sell across the business.
After reviewing HighPoint's existing brand research and conducting our own, we created new positioning that focused on the company's true differentiator — 400 veteran consultants and the value of their expertise. This positioning evolved into a clear and scalable brand architecture and messaging framework to support HighPoint's brand, marketing, and sales processes moving forward.
The next step? Get to work delivering the new brand message to the audiences who mattered most to HighPoint: IT decision makers in the Life Sciences market. FVM pulled together a strategic advertising plan to reach pharma executives, drilling down to very small pharma companies working to get their first drug to market. The campaign employed tactics like targeted email list rentals with pharma publishers, display advertising targeted by job title and company size, and a specialized cover wrap program that delivered four issues of Fortune magazine with HighPoint on the cover to 1,000 hand-picked pharma execs.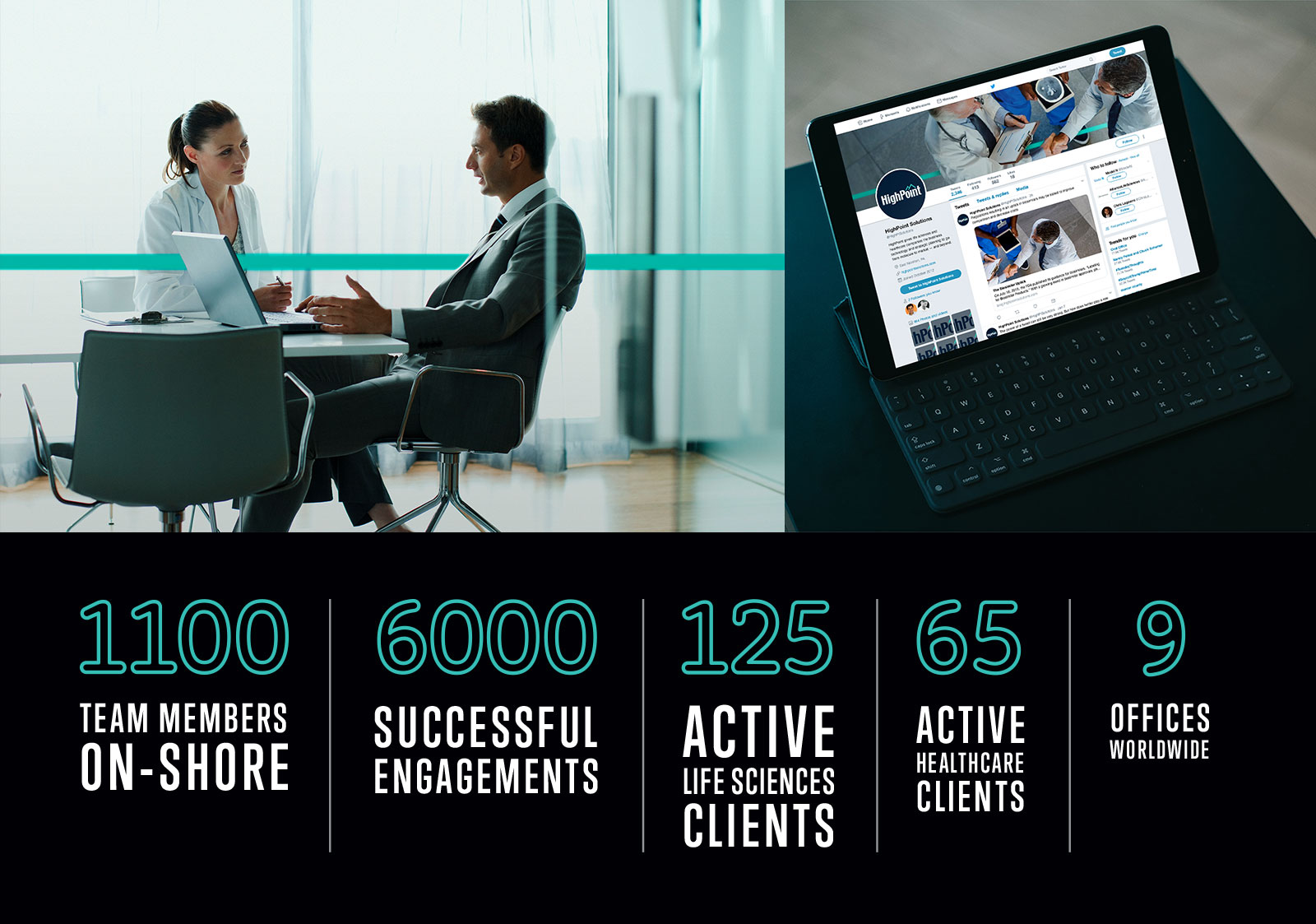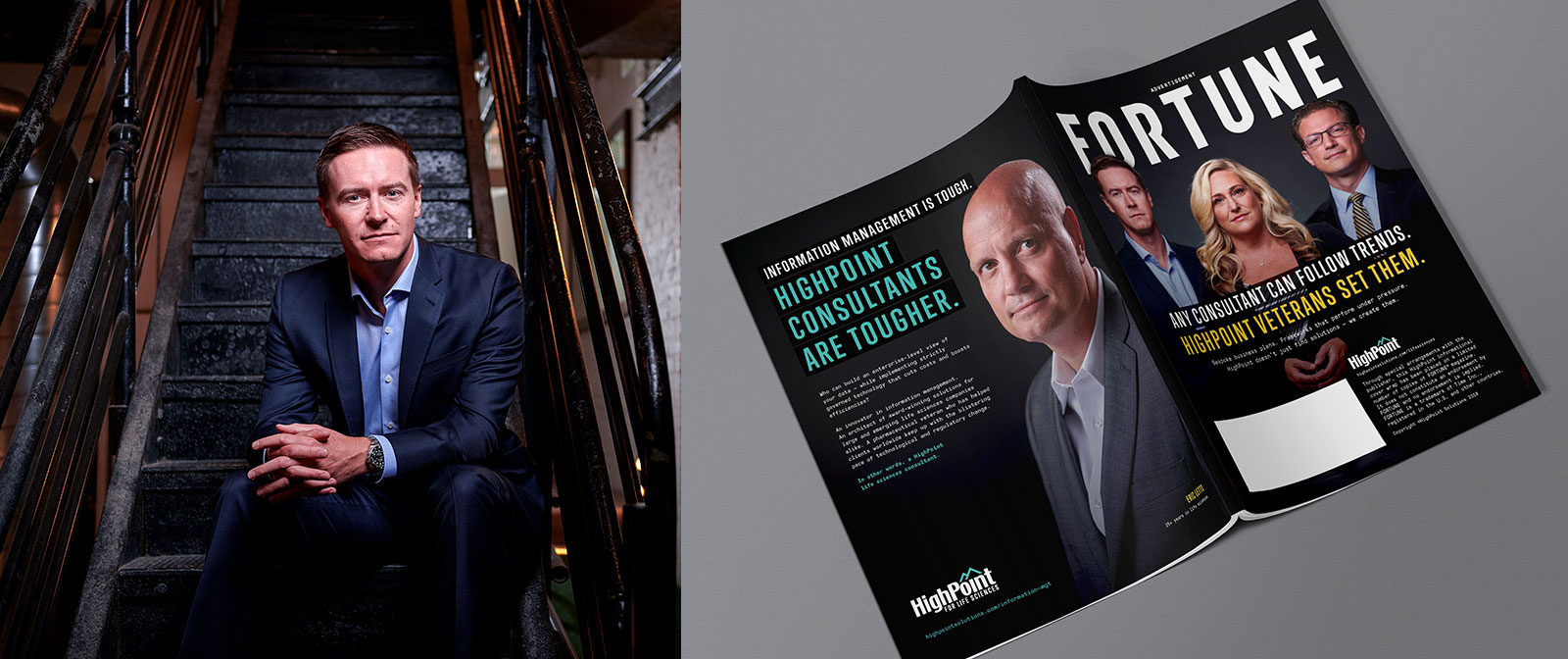 Results
The team brought HighPoint's fresh new brand to life with a newly designed website, materials, and content, and shared it with the world of small pharma via the Life Sciences campaign.
The Life Sciences campaign delivered a total of 3.4 million impressions over 5 months across email, display banners, and print, showing positive increases in HighPoint site traffic as a result — a 29% jump in traffic after the first four weeks of the campaign.
The Fortune cover wrap in particular gained traction for HighPoint, with HighPoint taking over the cover and 4 interior pages of the January, February, March and April issues for the critical audience of targeted pharma execs. A recipient survey revealed that as a result of viewing the HighPoint cover wrap message, 77.8% reported that their perception of HighPoint had been enhanced, 55.6% are now more likely to consider HighPoint, and 22.2% visited the company website.
*HighPoint Solutions is now an IQVIA company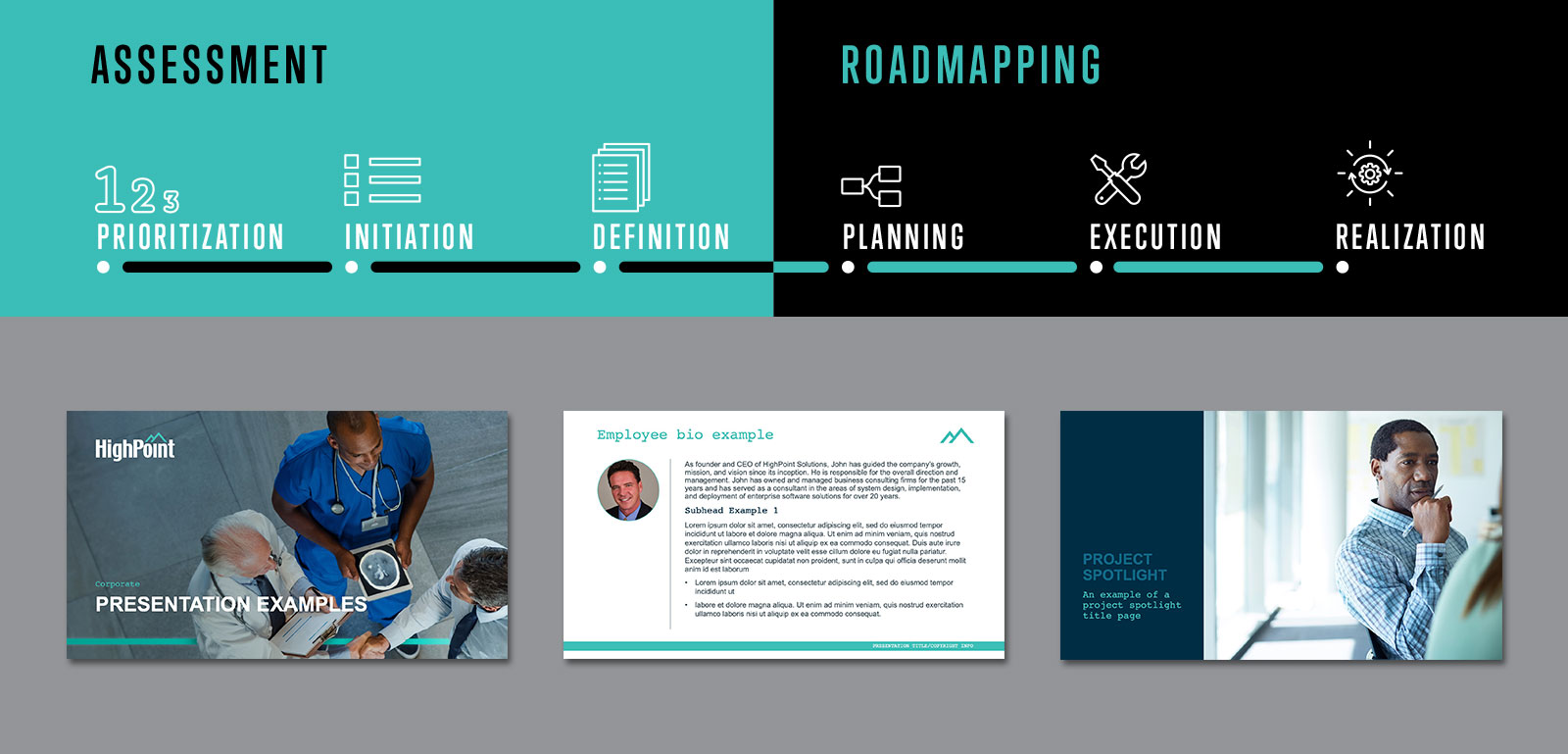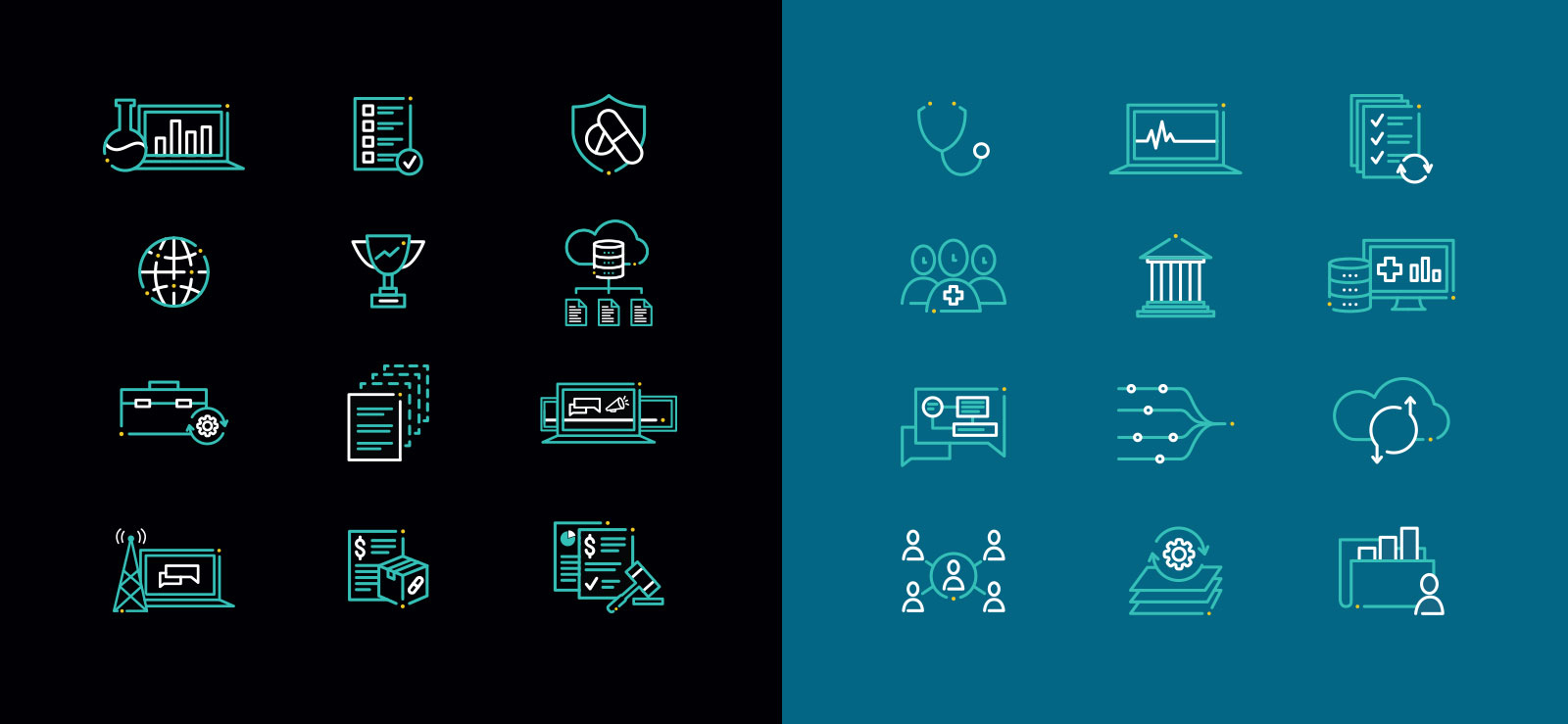 Ready to get started?
Contact us to discuss how FVM can support your B2B marketing goals.