Getting kids excited about high school
Background
When Philadelphia's Office of Catholic Education came to FVM for help raising enrollment throughout their high school system, we didn't target parents, but students themselves. With "Choose My Future," a fully integrated marketing campaign, we set out to inspire 7th and 8th grade students to take control of their destiny with the help of an Archdiocesan Catholic high school. The ultimate aim? Raise awareness, start familial conversations, and get kids to sign up for an open house.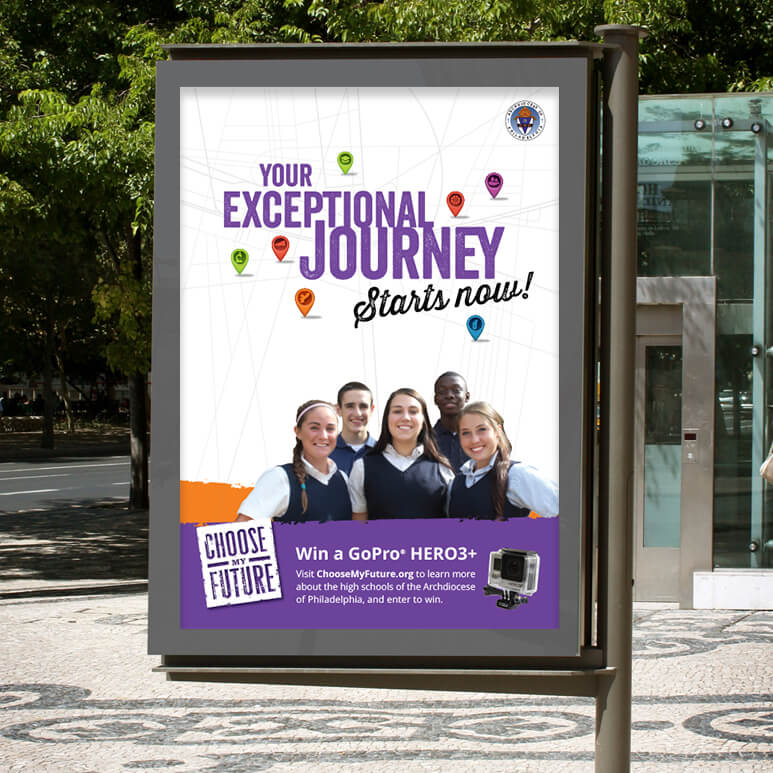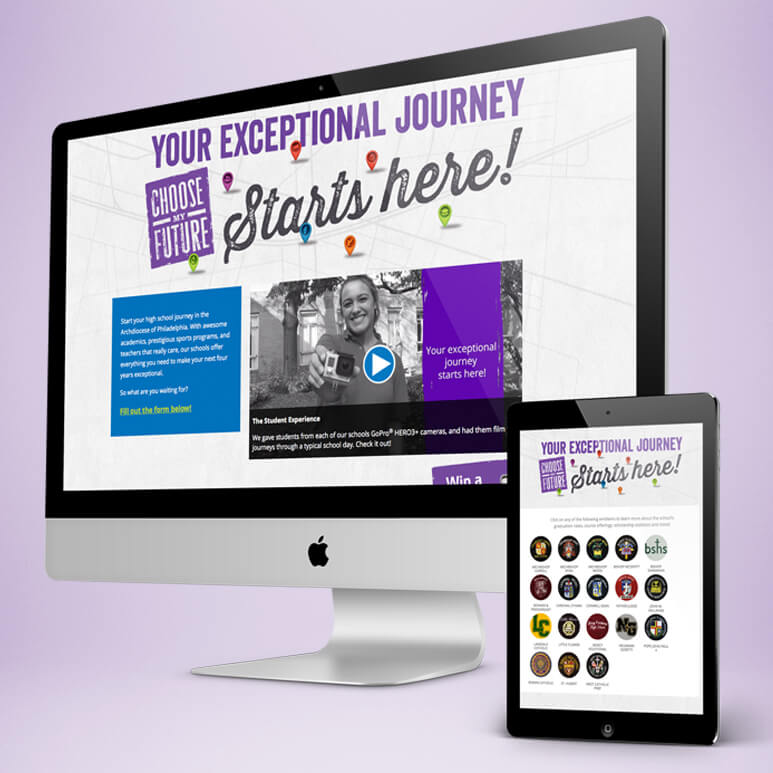 Our solution
From planes over the Jersey shore and displays inside malls to social media and Pandora, we showed students how a Catholic education could empower them to achieve academic, athletic, and personal success. Those ads drove awareness and ushered hundreds of kids to the campaign landing page.
On a purpose-built landing page, visitors discovered how Archdiocesan schools could fit into their personal goals. Then they could sign up to learn more at an open house. We devised an email nurturing campaign to follow up with students throughout the phases of choosing a high school: attending an open house, shadowing a current student, getting your parents on board, and enrollment. We used the casual, friendly tone of an older sibling to get our message across.
Filming at 18 schools in six days is no small feat, but we needed authentic experiences from a variety of scholastic settings. We strapped GoPro video cameras to 30 students and let them loose in their own classrooms, halls, gyms and cafeterias to capture unique "day in the life" footage. The results were impressive — engaging thousands across social media.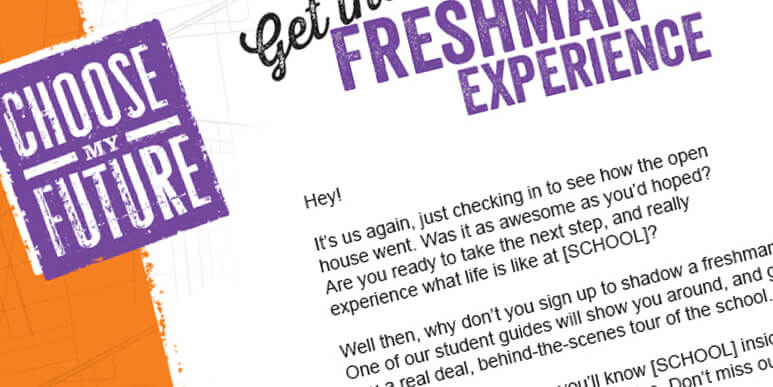 Results
The campaign drew a positive response from kids and parents alike, and achieved an excellent return on investment for the Office of Catholic Education. Over the course of this three-month fall campaign, open house registrants more than doubled from the previous year. The initiative achieved an average open rate of 33%, while the email nurturing campaign highlighted a compelling statistic: 25% of prospects who agreed to shadow a student ended up enrolling for the next academic year.
Awards
BMA B2 Awards 2014 ~ Best Email Nurturing Campaign // WMA IAC 2014 ~ Best in Show // 
Davey Awards 2014 ~ Best Email Marketing // Davey Awards 2013 ~ Best Video //
Davey Awards 2013 ~ Best Campaign // Telly Awards 2013 ~ Best Video //
Philadelphia AMA 2013 ~ Marketer of the year—Education // CMA 2013 ~ Best Motivational Video //
IAA 2013 ~ Best Faith-Based Video //
Ready to get started?
Contact us to discuss how FVM can support your B2B marketing goals.