Looking at Catholic schools in a new light
Background
The Archdiocese of Philadelphia faced a formidable challenge when it came to its diverse portfolio of 148 schools. Each school had its own strong identity, history, and locality, but shared no common themes. So we created a more defined and recognizable product —The Archdiocese of Philadelphia Schools — to unify the system and set it apart from the competition. This new brand identity was a clear, singular vision for all schools to rally behind.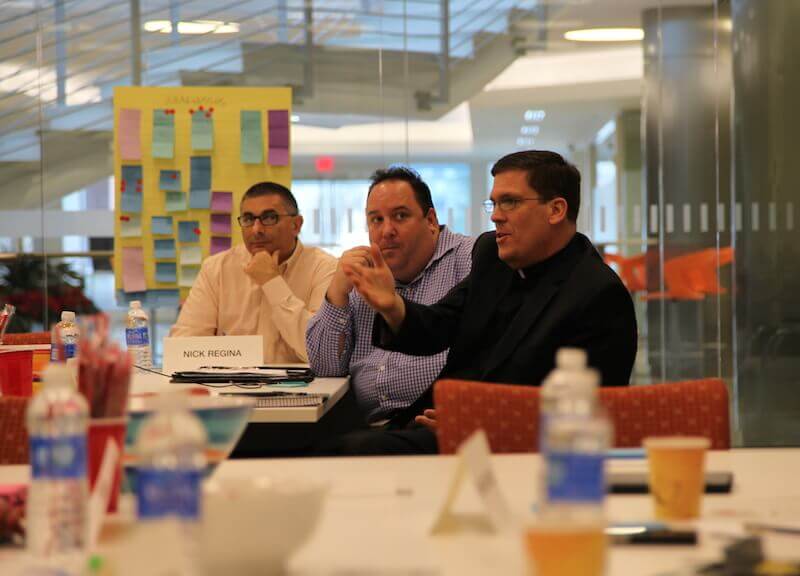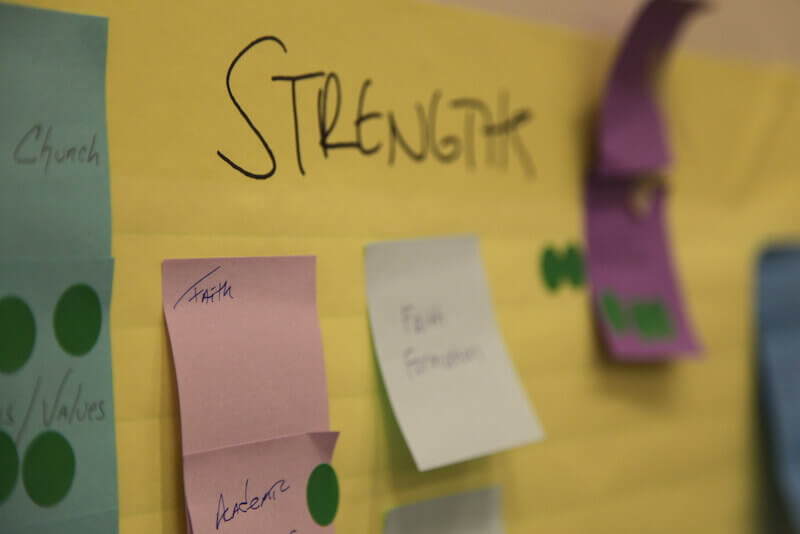 Strategy
We couldn't create something authentic and comprehensive in a vacuum. We needed buy-in from multiple organization layers so our approach could be integrated from start to finish.
We interviewed top leadership, operational and developmental organizations, a dynamic and expansive internal structure of pastors, teachers, and staff, and even parents to find significant areas of opportunity for the new brand.
FVM dug deep with a brand workshop hosting 23 key stakeholders. Fueling discussion with flipchart paper, post-its, and candy (we prefer Snickers), an authentic brand position began to take shape: at Archdiocese of Philadelphia schools, children from any faith and background could flourish. We positioned all 148 schools as premium institutions with an all-inclusive heart.
Of course, you can't talk about Catholic schools without demonstrating the inspiring power of faith. So the logo features two symbols of the Holy Spirit, the dove in principal and the tongue of flame, which also serves as the dove's wing. This vibrant icon underscores a theme of igniting the academic and spiritual potential in students. The new name stands tall and clear, giving people an intuitive way to talk about and search for these schools.
During the workshop, we explored the Archdiocese of Philadelphia's heritage in being the first to establish Catholic schools in the nation. This was a gem, something no other competitor could say, so we owned it with a new tagline. AOPS was reinforced as the classic, quintessential Catholic education.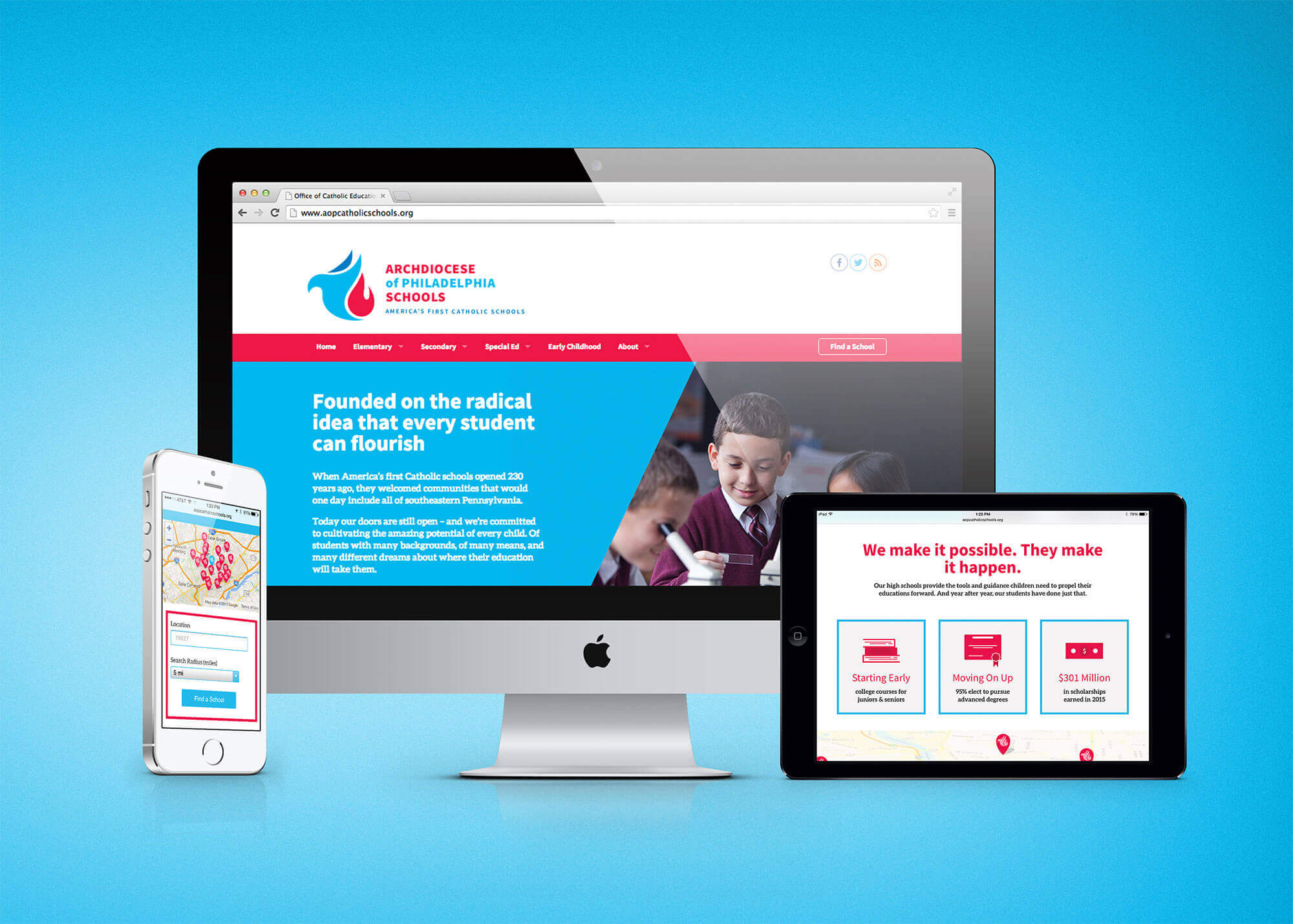 Our solution
Externally, we shared AOPS with the launch of a beautiful new website. The streamlined AOPCatholicSchools.org brought the new visual brand to life and made it easy for parents to find and contact schools near to them, learn about programs, keep up-to-date with news, and discover the core values of this Catholic brand. Internally, we launched the brand with a new quarterly digital magazine, Ignite.
"COLLABORATION IS A KEY FOCUS OF THE FVM TEAM AND THEIR FINAL RESULTS ALWAYS REFLECT HOW INVESTED THEY BECOME IN THEIR CLIENTS. WHEN THEY COMMIT TO A PROJECT, YOU NO LONGER BECOME A CLIENT BUT RATHER A PARTNER IN THE GREAT WORK THAT THEY DO. IN THE END, YOUR WORK BECOMES THEIR WORK AND THE RESULTS ARE ALWAYS WORLD PREMIERE."
– CHRIS MOMINEY, SECRETARY FOR CATHOLIC EDUCATION AND CHIEF OPERATING OFFICER.
Ready to get started?
Contact us to discuss how FVM can support your B2B marketing goals.