Making a global corporation more human
Background
Univar Agriculture & Environmental Sciences (now Veseris) is widely known for distributing top-quality chemical products. But FVM suspected there was more to them than straightforward product distribution. After extensive research and exploration, we realized that what sets Univar apart is the resources they provide to inform customer decisions, and the friendly experts on staff who make purchasing possible. Univar's new brand demonstrates that ultimately, the right product is just the beginning.

Strategy
During brand exploration, we realized that Univar was more than just a great product distributor — they nurtured customer relationships with free business tools and advice. We showcased this warmth with a sentence that promised support and growth.
After collaborative brand workshops, we distilled Univar's unique strengths into a compelling brand position, including values and personality that steered the look, feel, and content of all corporate marketing efforts.
It turned out Univar had a diverse portfolio of products and services, all with different logos and little (or no) relationship to the parent brand. We created an endorsed brand architecture to bring everything together, connecting the properties to each other and to Univar, increasing total brand equity.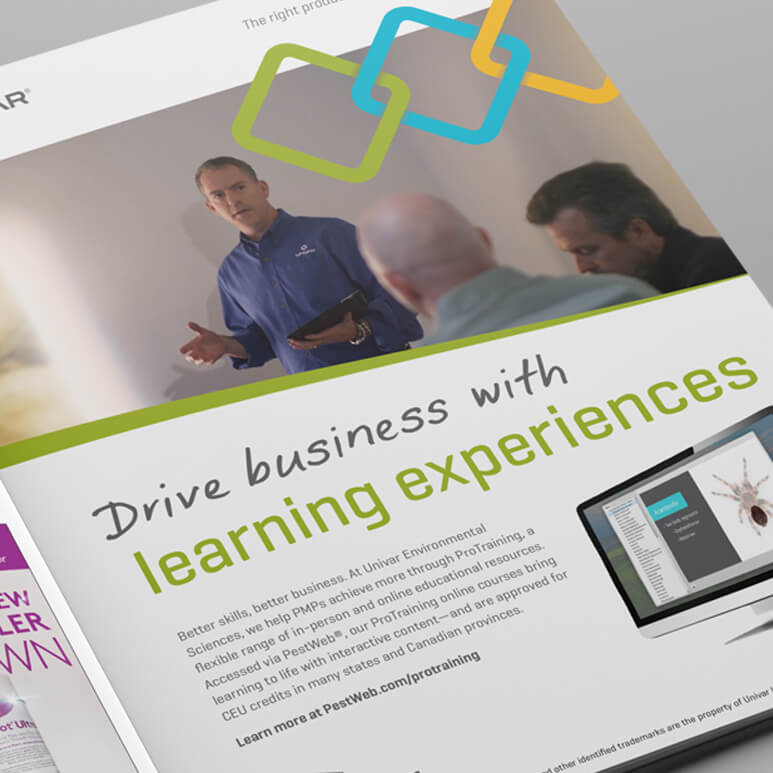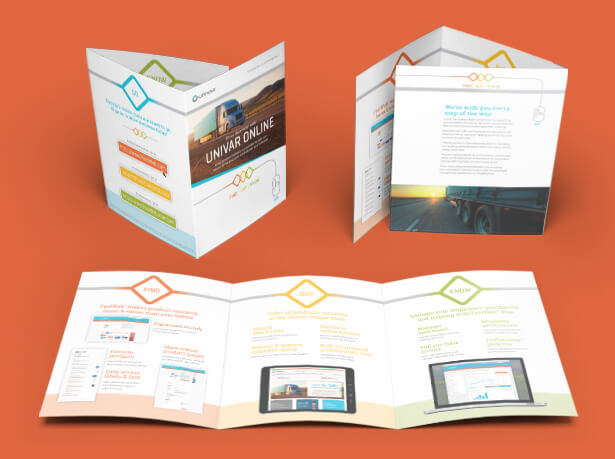 Results
Univar's rebrand informed important decisions about the strategy and tone of the company's communications. With a more clearly defined brand, we were able to articulate how Univar could help its customers drive business, ultimately driving business for Univar itself.
Ready to get started?
Contact us to discuss how FVM can support your B2B marketing goals.