Marketing a myriad of products in solutions packages
Background
When BASF Pest Control Solutions increased their product portfolio, they needed a smart plan to market the line and support their highly focused sales team. FVM's strategy was to create "SmartSolutions" that combined products, paired common pest problems with the industries they affected most, and positioned BASF as the most innovative remedy provider. Brought to life through digital and print, SmartSolutions became the ultimate sales enablement tool.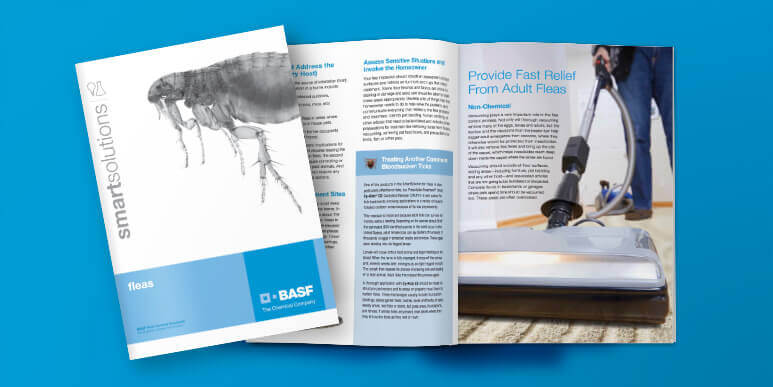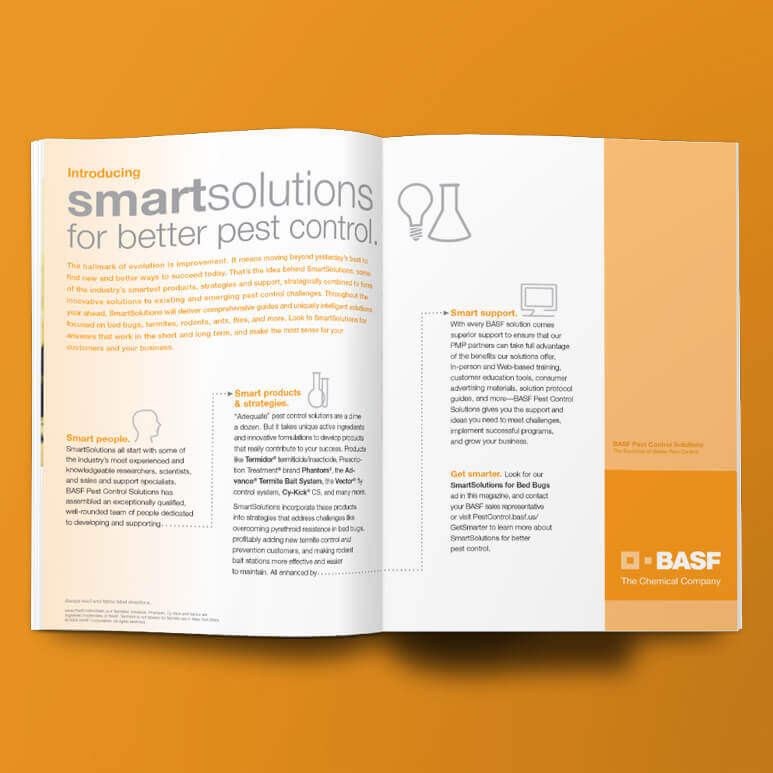 Our solution
FVM combined BASF's unique products and new treatment approaches into "SmartSolutions" to address problem pests in select vertical industries, such as bed bugs in lodging, rodents and roaches in food handling, and termites in residential construction.
We promoted SmartSolutions through trade publication print advertising, banner ads, pay-per-click, email marketing, webinars, and event strategy. Across every tactic, we showed what pest management professionals could expect from SmartSolutions: experience and advice from the industry's smartest people, smart products and strategies, and ongoing support.
To support sales, we created digital training presentations for sales and technical teams, and iPad brochures, videos, and selling PowerPoint decks. We also created an e-newsletter to keep resellers up-to-date on marketing, since they were an extension of BASF's sales force.
Results
SmartSolutions helped BASF successfully market a varied portfolio of 70 products to a wider audience of pest management professionals and became the platform for several of the company's most successful new product launches.
Ready to get started?
Contact us to discuss how FVM can support your B2B marketing goals.