Naming and branding a game-changing resin coating
Background
Smith Services had an exceptional product on their hands. Designed to protect and extend the life of electric motors and generators, the drivetrain aftermarket solutions provider's new resin blew competitors' offerings out of the water. Significantly stronger, faster, and more sustainable, the proprietary coating had it all — except for a name.
The challenge
Smith Services wanted to capitalize on its new product, further positioning themselves as industry leaders. To do so, the resin's identity needed to accurately portray the resin's process. It also needed to maintain synergy with the Smith Services brand while standing out in a competitive market — a space crowded with heavily trademarked words and phrases.
Our solution
We created naming and visual ID routes emphasizing four tonal directions, with each route including name options, sample headlines, mood boards, style tiles, and preliminary trademark research.
Working with the client, we landed on the name Nano P2. "Nano" highlights the advanced nanoparticle technology, while "P2" nods towards the science behind the coating process as well as the resulting boost in protection and performance.
Our team brought the name to life with a bold periodic table-inspired logo conveying dependability and innovation. We designed the stamp-like monogram to live as comfortably embossed on business materials as it does stamped onto treated motors. Finally, we produced a branded sales sheet to help explain the new product to prospective customers.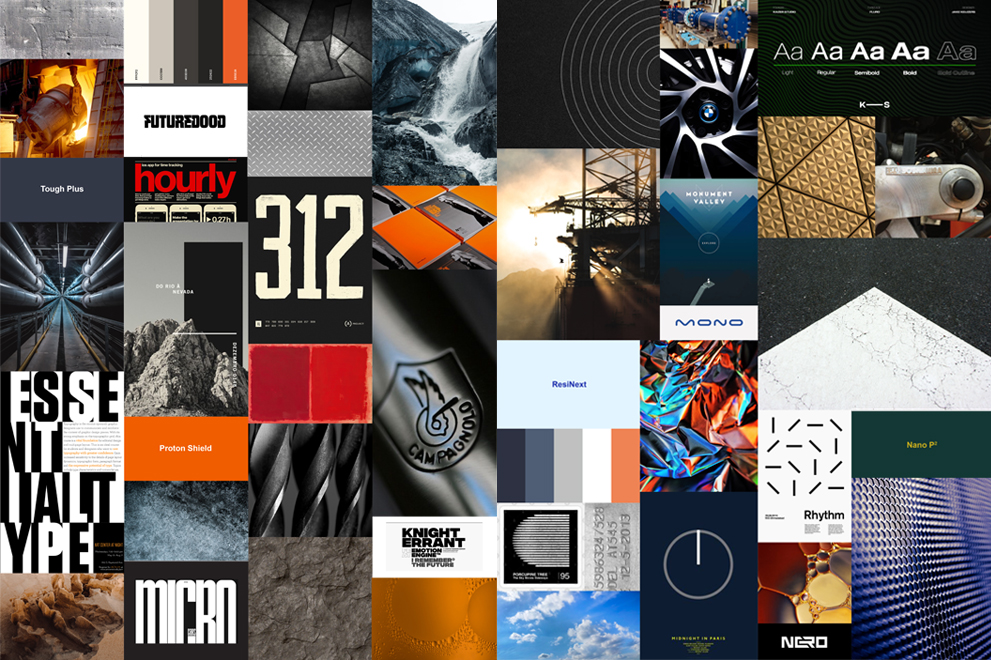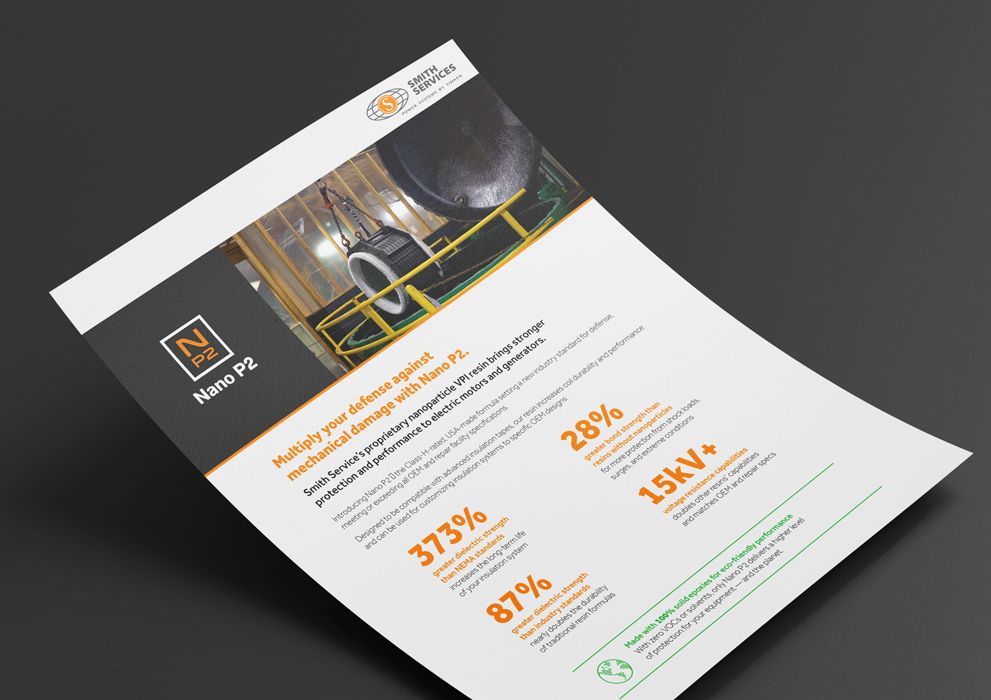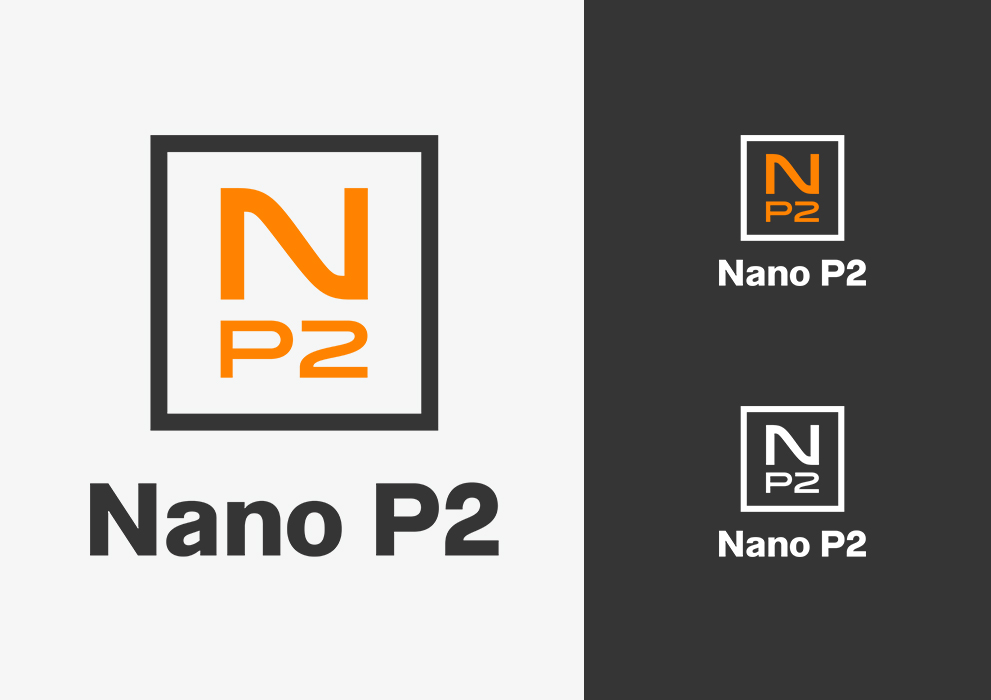 Results
Smith Services was thrilled with the name and logo — and is now equipped to stake a larger claim in the drivetrain solutions market. And thanks to an abundance of naming options, FVM has since signed on to create additional logos and sales materials for Nano P2's application process.
Ready to get started?
Contact us to discuss how FVM can support your B2B marketing goals.