Organizing four brands under one new company
The challenge
When the nation's municipal and county governments want to expand revenue without raising taxes, they've historically turned to trusted regional companies for help discovering and recovering funds. So when four of the largest revenue enhancement organizations merged in 2017, their leaders turned to FVM to build and launch a complete brand identity that could start conversations on a national scale without leaving existing customers behind.
When we first sat down with our clients, they were going by the placeholder name Government Revenue Solutions. GRS was looking for a better name — and a more polished brand — on an aggressive timeline. They tasked FVM with positioning, naming, a new logo, visual identity, website design and development, as well as supporting video and text content, all within the second half of the year.
Our solution
We dove headfirst into reconciling the identities of the four unique companies that made up GRS. FVM focused GRS' positioning on what they accomplished for every client: finding and claiming untapped revenue. We also created a messaging spectrum that aligned GRS' offerings to audience types.
Throughout the discovery and positioning process, we met with GRS's leadership — and learned about what they wanted GRS' new name to convey. We needed to reach something distinct and memorable; a name that would reflect the company's history of creating opportunity. After churning through dozens of ideas, we landed on Avenu Insights & Analytics. It had an "Everytown, USA" feel and (most importantly) the client loved how inclusive and relatable the name was.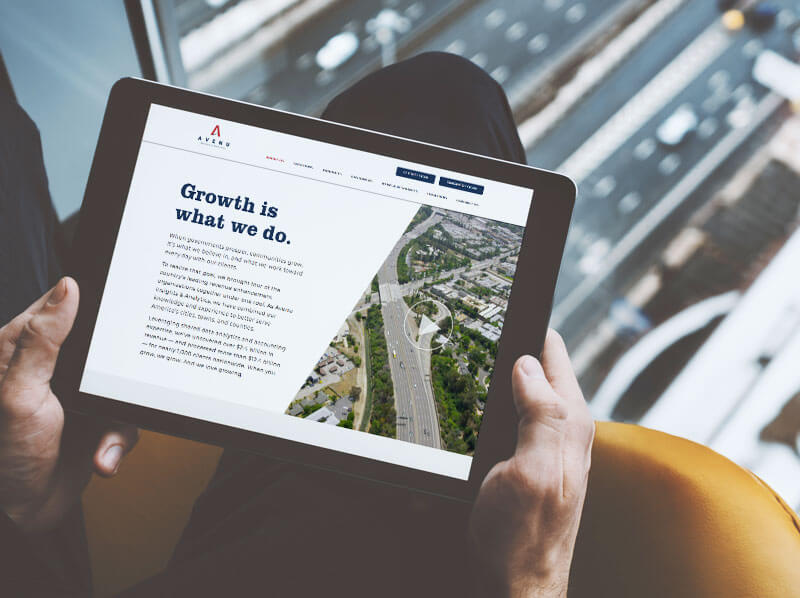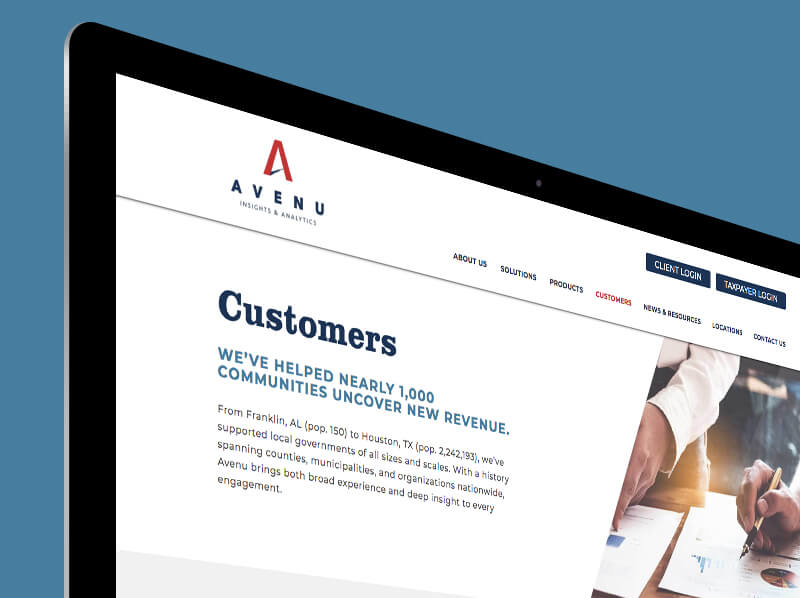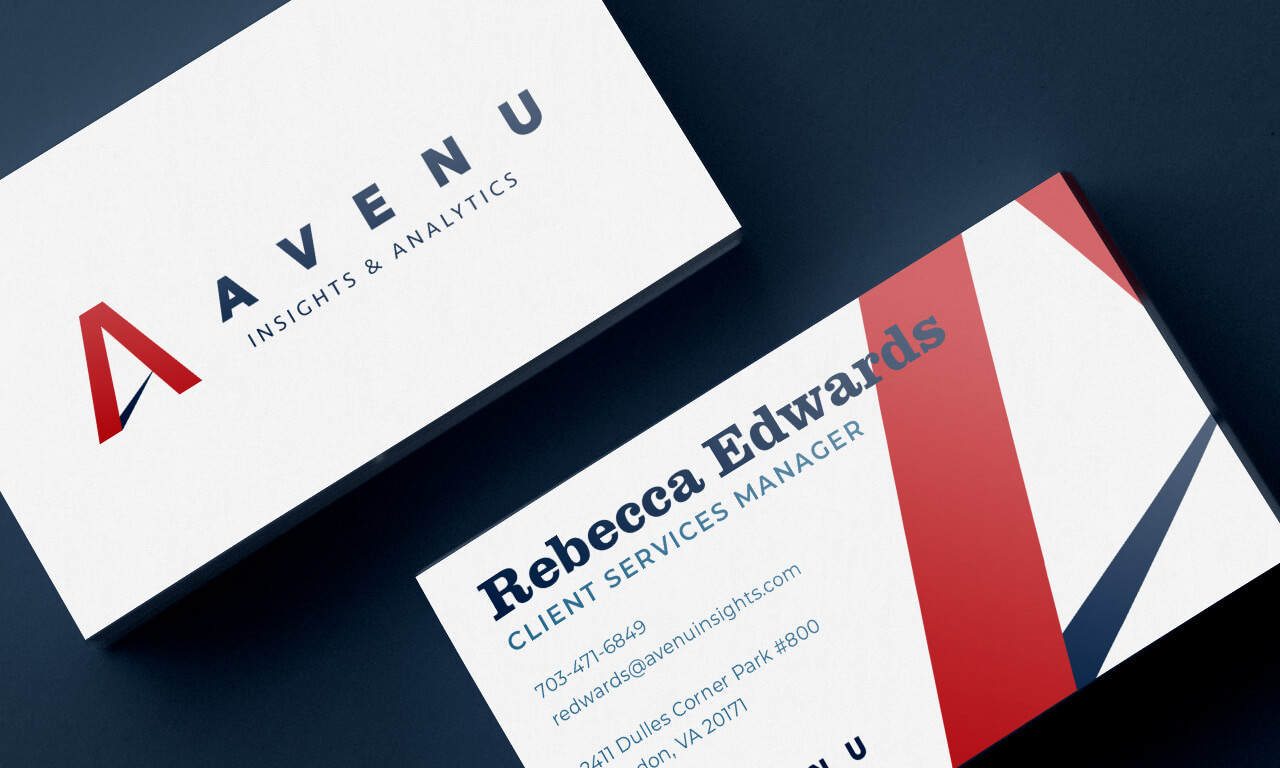 Results
Bringing Avenu to life meant creating a visual identity that communicated opportunity, transparency, and support for government leaders evaluating a potential partner in revenue administration. A bold, simple wordmark demonstrated strength. We paired it with a striking 'A' monogram that simultaneously evoked an open passage, a way forward, and an upward trajectory.
As FVM's creative team worked on concepts for Avenu's website, case studies, and collateral, we explored visual elements and motifs that carried the same spirit. To help explain Avenu's broad array of technologies and services, we crafted a custom icon set. Many of the company's offerings are complex — especially for governments used to handling everything in-house — so we had to distill top-level features and benefits into shapes that would be both recognizable and meaningful.
Ready to get started?
Contact us to discuss how FVM can support your B2B marketing goals.