Ownable branding for a growing SaaS leader
The challenge
DiscoverOrg is the leading sales and marketing intelligence SaaS platform in the world, providing thousands of B2B sales organizations with the most accurate and actionable prospect data. Having recently acquired its biggest competitor, RainKing, and on the verge of securing another round of capital investment, DiscoverOrg hired FVM to create a full brand identity that would support the company as it continues to grow at an incredible rate.
Our solution
Through immersive discovery and an in-depth competitive review, we identified areas of opportunity and ownership for DiscoverOrg, before landing on "Growthbound" as its new positioning concept. The positioning would be a rallying cry to growth-focused organizations, and a commitment from DiscoverOrg to guide its clients to their next stage of growth through accurate data and the best sales and marketing tools.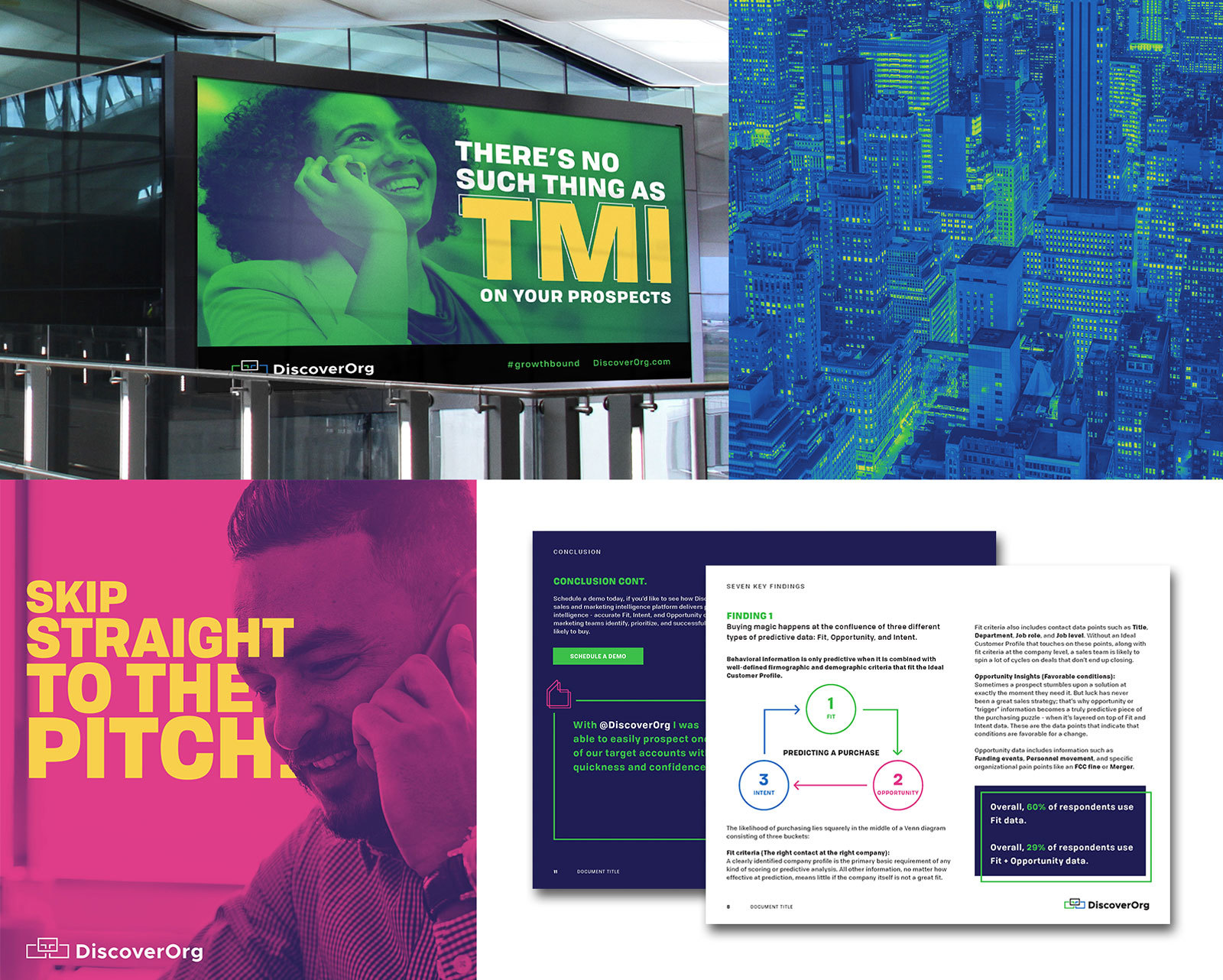 Results
FVM created a graphic ID, tone of voice, and messaging framework that combined to generate a bold, vibrant, and energizing identity — one that would resonate with an audience of dynamic and hungry sales, marketing, and recruiting organizations.
DiscoverOrg's website was redesigned to create a persona-centric experience that would easily guide users to the right content and information — while continuing to drive thousands of monthly leads for the company.
Ready to get started?
Contact us to discuss how FVM can support your B2B marketing goals.