Creating a shared, scalable brand for a leading transformer company
Background
Pioneer Transformers LTD was on track for rapid growth. With two recent acquisitions, the new holding company had become one of the largest pure-play transformer companies in North America. The Pioneer team was ready to leverage its comprehensive selection and 100+ years of combined experience to establish itself as an industry leader. But first, they needed a new name and brand.
The challenge
The Pioneer team turned to FVM for help navigating a number of considerations. First, they wanted to eliminate confusion surrounding the shared name between the company and one of its subsidiary companies. Next, they wanted to integrate their three subsidiaries under one unified parent brand — while preserving each company's legacy. Finally, they wanted a new name and brand that would raise their profile — enabling further growth, attracting new talent, and creating opportunities for cross-selling.
Our solution
The FVM team got to work by digging deep into the data. We led a brand strategy session with key stakeholders and held meetings and interviews with industry experts and salespeople. We also conducted research capturing the competitive landscape, as well as strategic opportunities. These insights guided our creative process as we began building the new brand.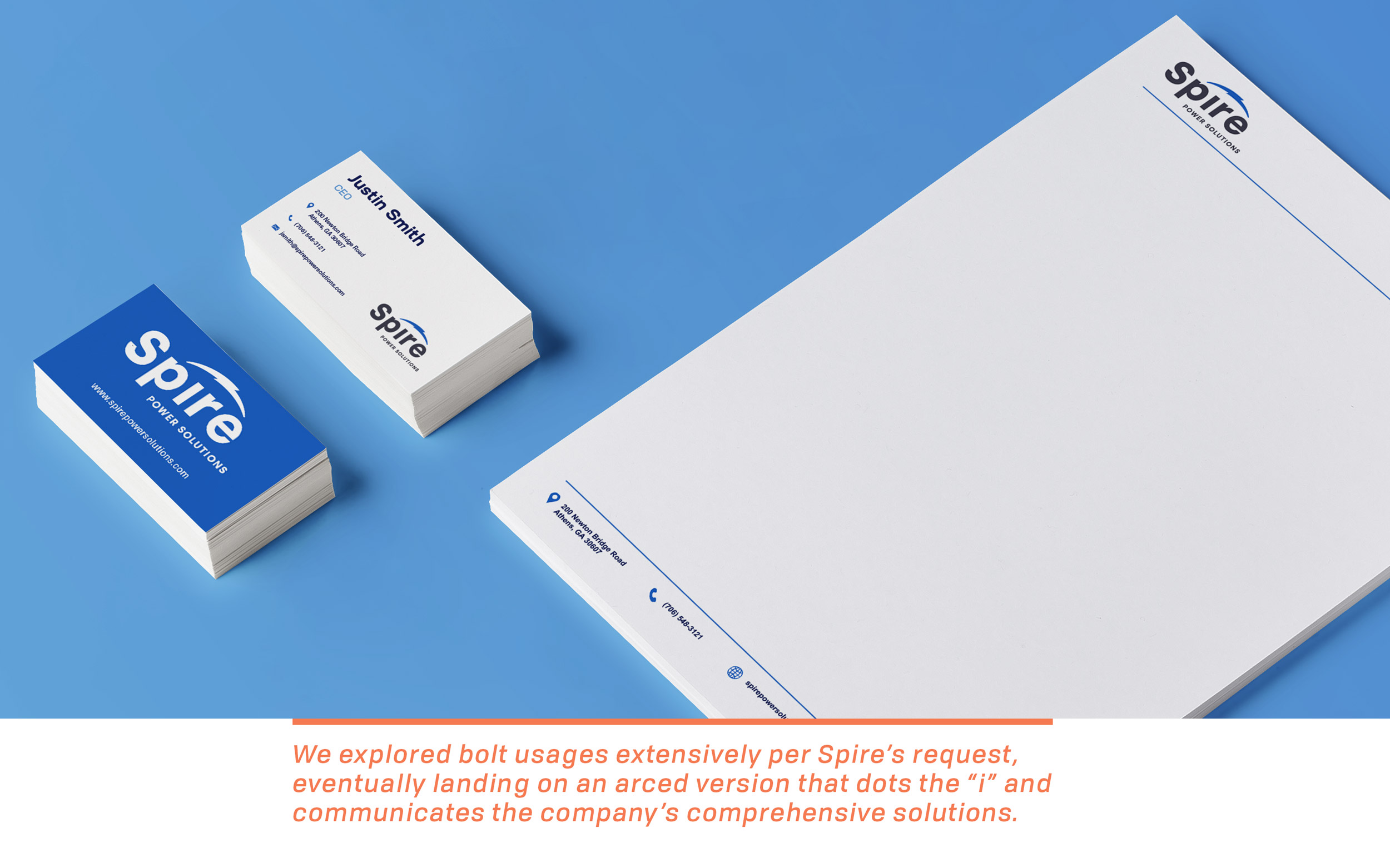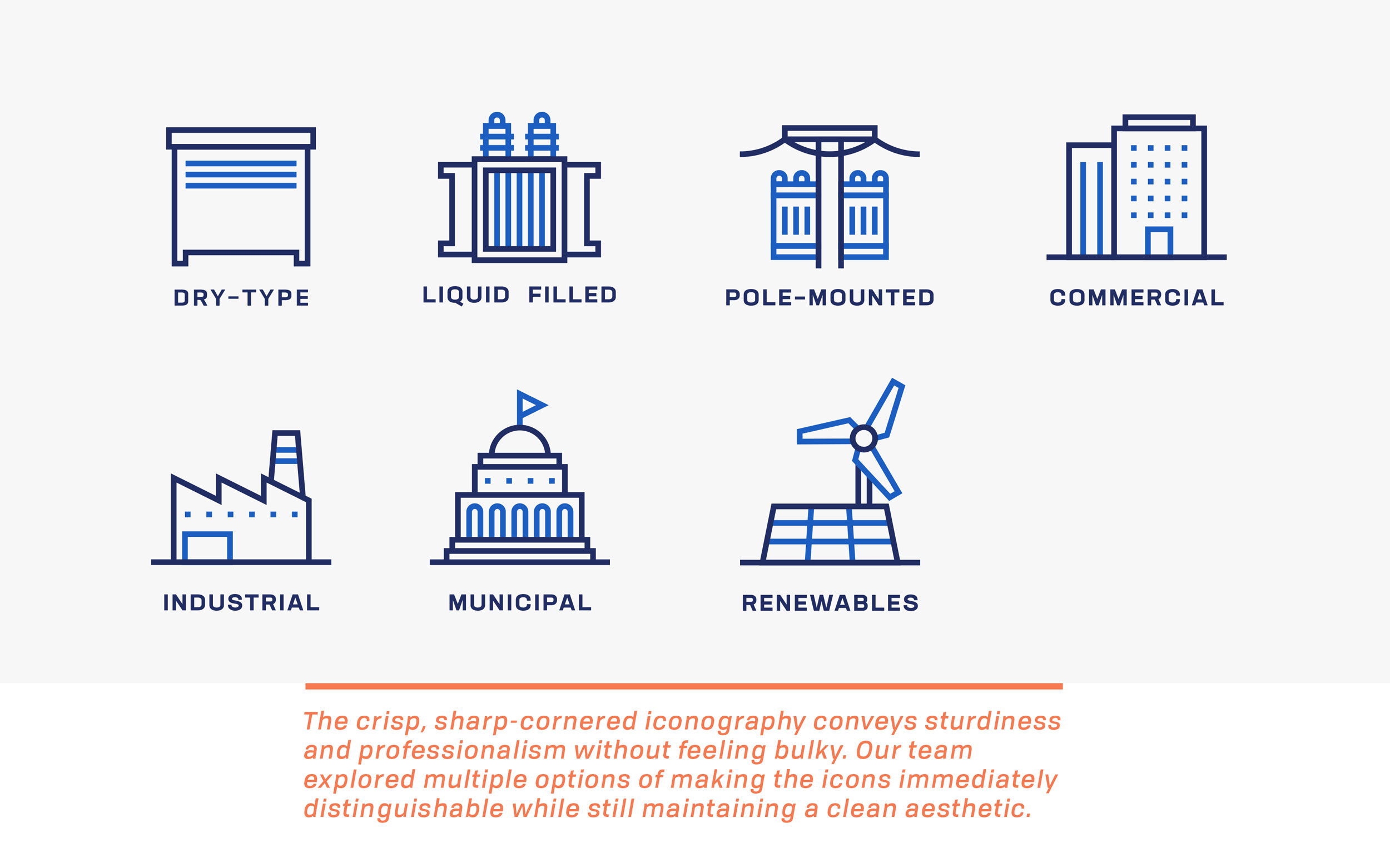 Results
We delivered a comprehensive rollout for the company's new identity:
A new name — Spire Power Solutions — communicating the business's stature and scalability.
A modern twist on a traditional bolt logo, communicating Spire's size and depth of solutions, plus custom iconography.
A fresh website serving as the central hub for the company's brand and offerings.
Ownable colors that set Spire apart from industry trends — and its competitors.
Messaging and positioning that highlight Spire's unique strengths, as well as its subsidiaries' individual attributes and histories.
A strategic launch plan introducing the brand in stages to employees, vendor partners, third party sales reps, customers, and prospects across the US, Canada, and Mexico.
With a fresh, modern identity, Spire is now equipped to move full speed ahead in pushing its business and industry forward.
Ready to get started?
Contact us to discuss how FVM can support your B2B marketing goals.