Rebranding the best to be even better
Overview
When BASF made the pest control industry's best termiticide even better, they needed a product launch of epic proportions. After positioning and naming the product — Termidor H-E — we created an integrated campaign that blended traditional, digital, and social tactics to reach pest management professionals (PMPs) nationwide in a hugely successful and cost-effective rollout.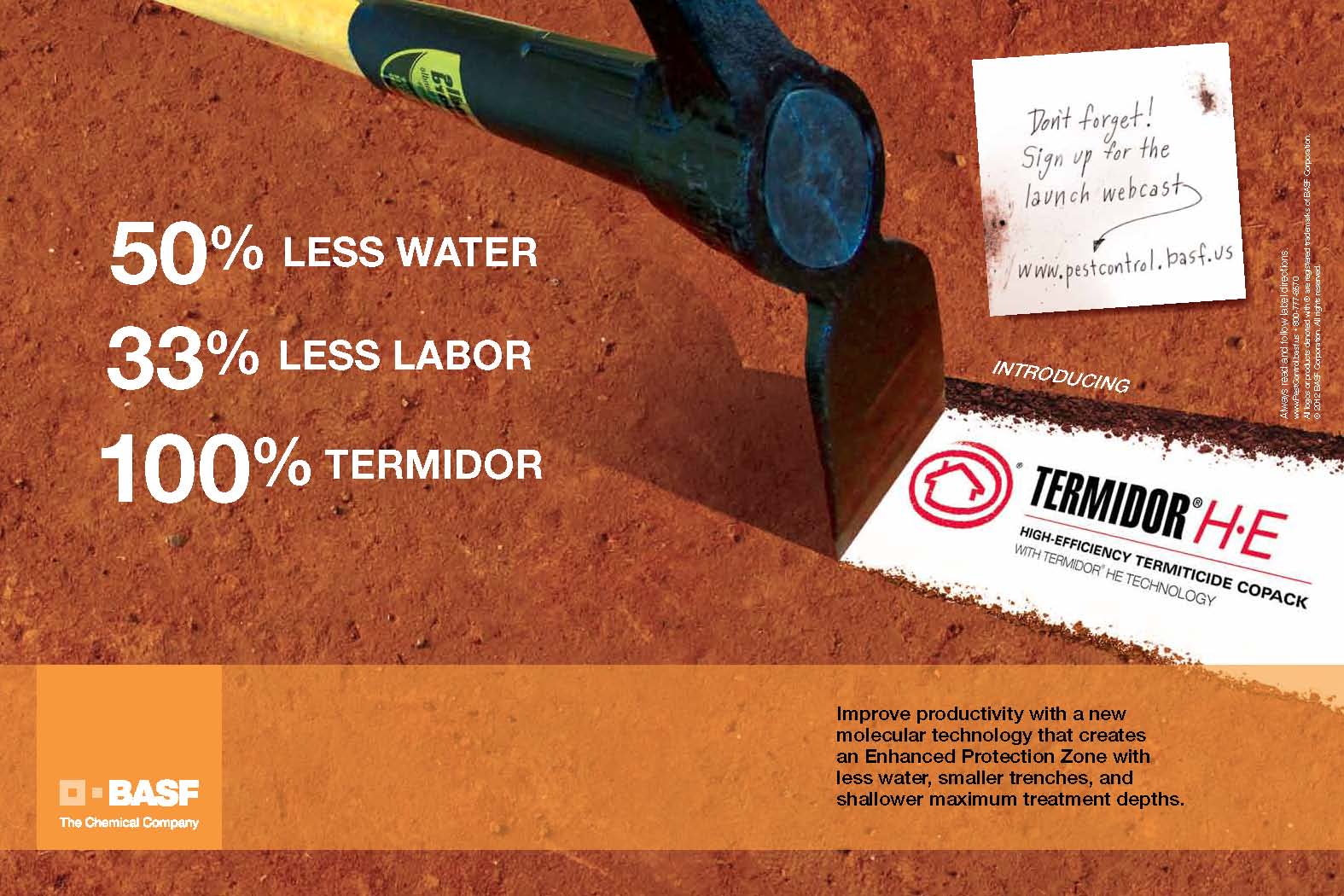 Background
The new version of market-leading Termidor termiticide requires half the water of a traditional treatment. We dug deeper and realized it also requires half the application time, which led to significant efficiencies across labor, time and equipment. To highlight these customer benefits, we renamed the product "Termidor High Efficiency" to quickly separate this product from the rest.
Our solution
To drive awareness and excitement around Termidor H-E, we created an integrated campaign that brought the product's efficiencies to life. Customer testimonials outlining how Termidor H-E improved their productivities in trade publications and print advertising, motion graphics videos told Termidor H-E's efficiency story in an immediate, engaging way, and digestible infographics illustrated Termidor H-E's savings across labor, time, equipment, and water.
When it was time to launch Termidor H-E, we created the industry's first-ever product launch webcast, where BASF representatives went in-depth about the new product and its exciting features.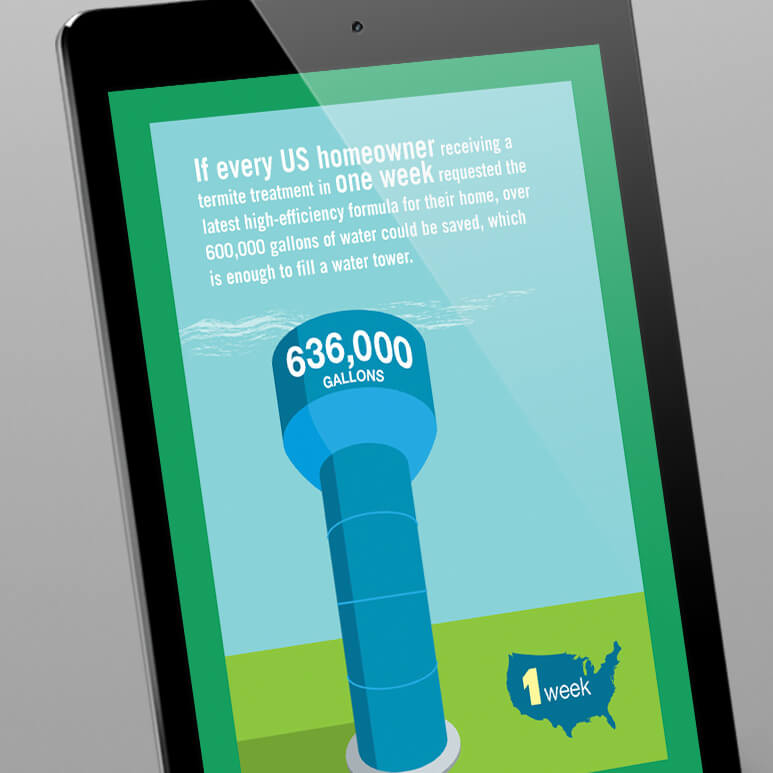 Results
Nearly 3,000 pest management companies attended the webcast, representing 20% of the industry. After the launch, we continued to support the product's success by driving PMPs to complete their certification to use the product; providing face-to-face certification training materials like posters, brochures and workbooks; and creating welcome kits for PMPs who had completed their training.
Ready to get started?
Contact us to discuss how FVM can support your B2B marketing goals.