Refreshing a legacy healthcare architecture brand
Background
Mascioni & Behrman, a NYC-based healthcare architecture firm, was in a period of change. The company's up-and-coming leadership team was looking to make its mark while also preserving the company's rich history and legacy. The firm, which designs cutting-edge work environments for major healthcare systems and healthcare building owners, needed a brand presence and website that stood them apart from the competition – and set them up for future success.
The challenge
M&B wanted a brand and messaging that communicated their commitment to satisfaction, careful attention to detail throughout every project, and clean, sophisticated, and functional design. In light of the highly crowded, increasingly competitive healthcare architecture market, FVM set out to build a distinctive identity that quickly reflected who M&B is and what makes them different.
Our solution
Through interviews and competitive research, our team got to the heart of what differentiates M&B from the competition. We uncovered the company's legacy story, their vision for the future, and a true sense of the M&B customer experience – then brought it all to life in a new company story and visual identity marrying their clean design work and down-to-business attitude. We then applied our web strategy, copy, design, and development skills to create a new website welcoming prospects to investigate M&B's offerings, get to know their team, and explore their growing portfolio. A live look at the new site: https://www.mb-arch.com/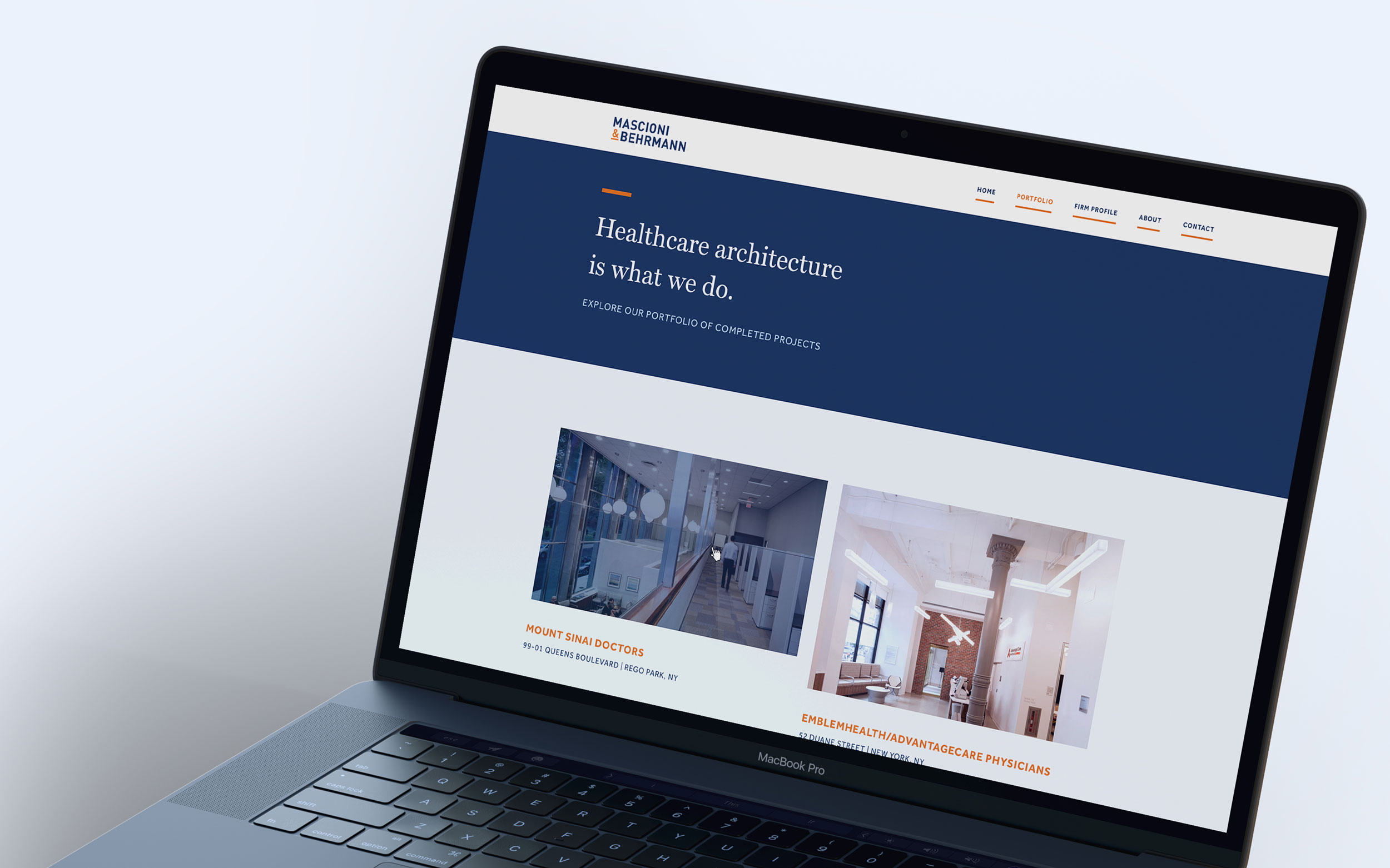 Results
M&B is now better poised for success with a striking new identity, which FVM brought to life across the company's business materials, social presence, and website. M&B's unique differentiators shine brilliantly through every brand touchpoint, ensuring they'll keep their competitive edge for years to come.
Ready to get started?
Contact us to discuss how FVM can support your B2B marketing goals.