Showcasing a campus tour in the age of COVID
Background
With hundreds of years of history and a strong sense of community, a visit to Philadelphia's Roman Catholic High School is an experience like no other. But with the threat of COVID-19 looming in the spring of 2020, the school's admissions team needed a way to showcase the campus to prospective students and parents — without putting anyone at risk.
The challenge
FVM took on the task of digitally capturing and sharing the full experience of an in-person visit. The solution needed to feel polished and professional, enabling Roman to match or surpass the efforts of other private and preparatory secondary schools in the area.
Our solution
After researching and presenting mock-ups for several options, including 360-degree photography and student interviews, FVM and Roman decided on a hybrid approach. Our team built a standalone virtual tour on the existing Roman website highlighting the school's buildings and programs.
We brought the tour to life through high-quality photos and videos of the spaces – and the students who use them. Visitors can click through each building at their own pace, not only learning about the school but getting a taste of its unique community and atmosphere. A live look at the virtual tour: https://go.romancatholichs.com/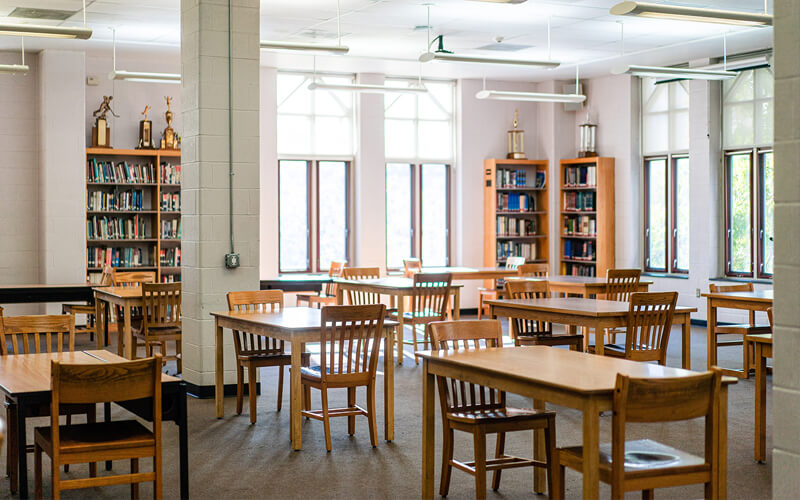 Results
The site quickly gained traction with visitors and positive feedback from the client, setting the bar high among Roman's competitors. Our team is also creating integrated campaigns to drive more traffic as the time for enrollment approaches, helping more families experience Roman.
Ready to get started?
Contact us to discuss how FVM can support your B2B marketing goals.