Upgrading a fast-growing IT brand with a tactical look
Background
Magna5 was expanding quickly. After being acquired by NewSpring Holdings in 2019, the IT provider had merged five companies, multiplying its coverage across the country. With so many identities and services at play — including managed IT, cloud, and cybersecurity — the company wanted one bold, memorable brand to make its presence known.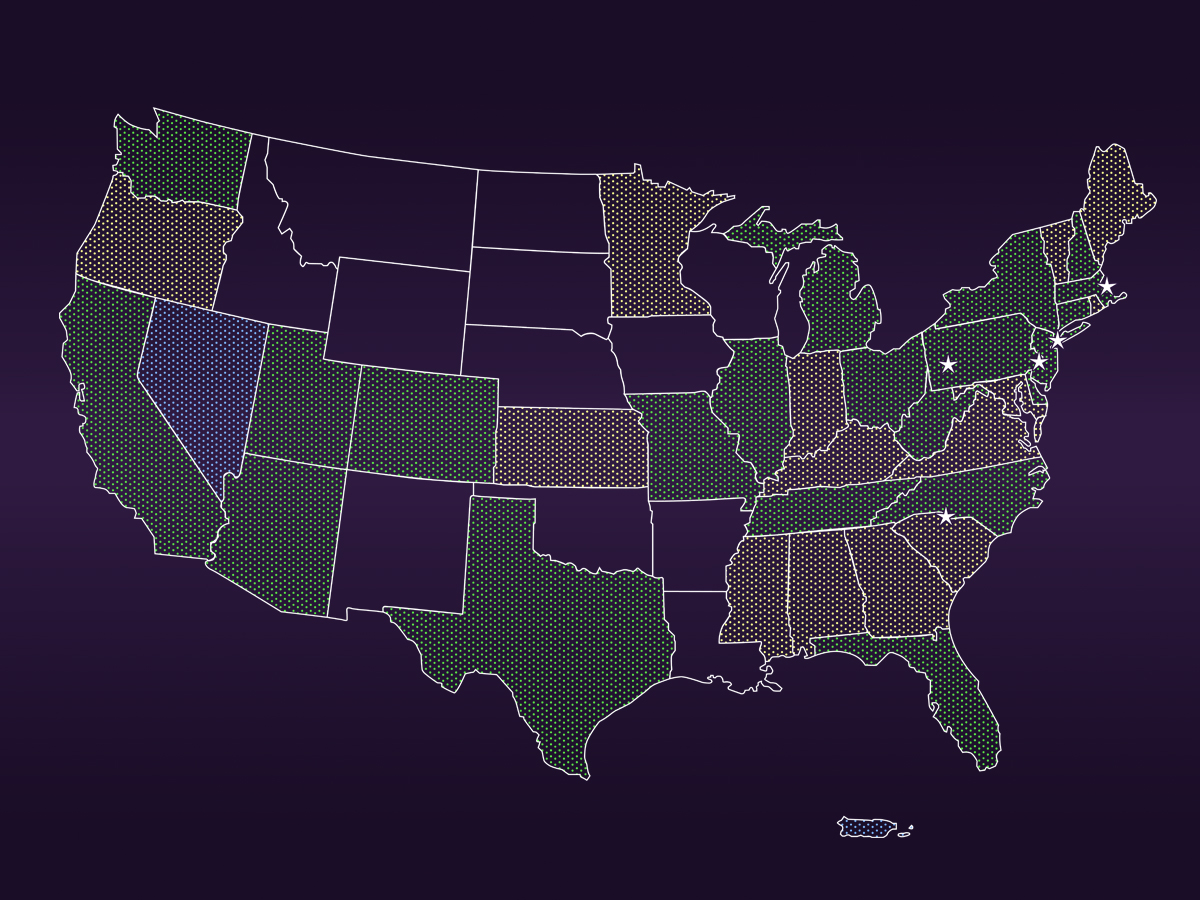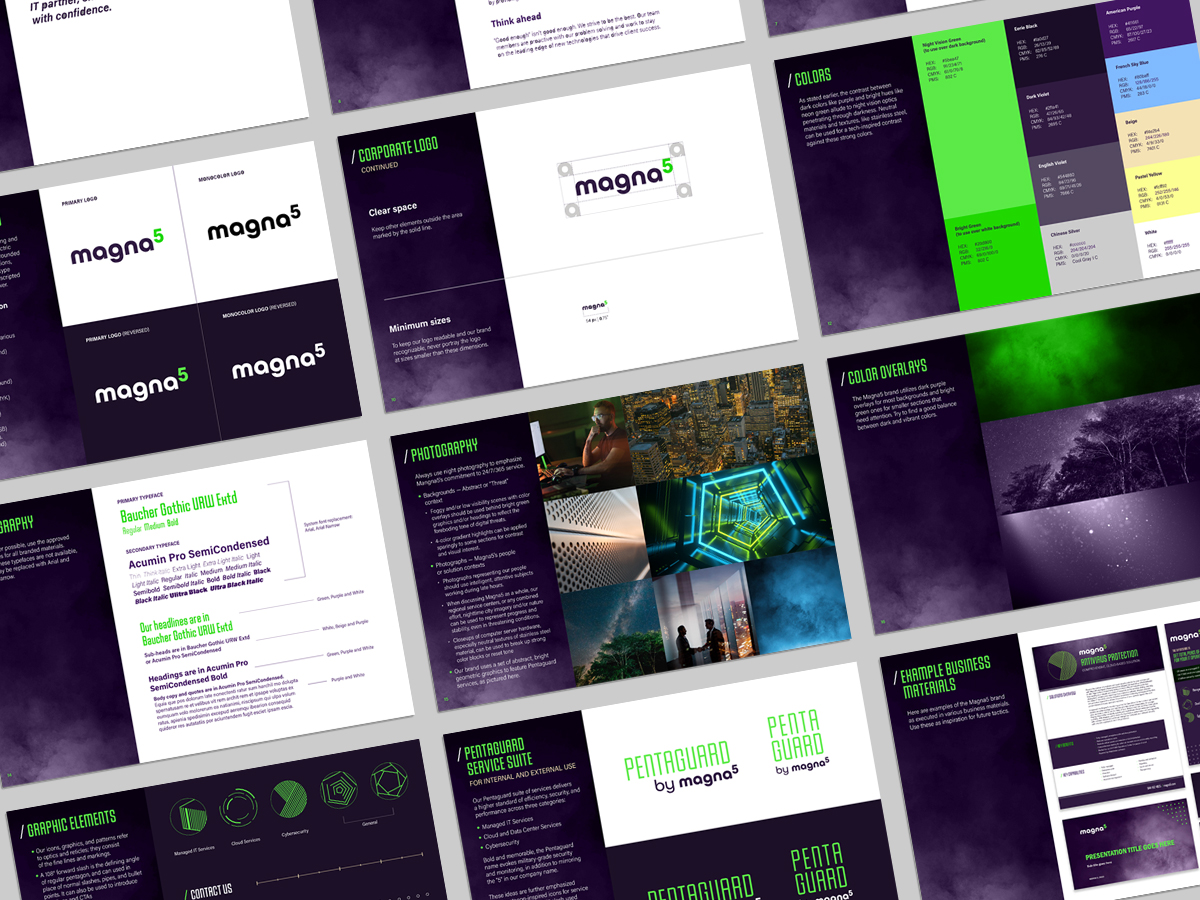 The challenge
To stand out in the crowded, fiercely competitive IT industry, Magna5 needed a strong grasp of its identity and differentiators. A unique look would grab prospects' attention. And with a new name for the company's services, prospects would have an easier time browsing and understanding Magna5's full breadth of offerings. FVM got right to work.
Our solution
We kicked off a meticulous research process, gaining firsthand insight into Magna5's strengths, processes, and position among the competition. Our team used those findings to create a compelling brand statement, emphasizing the company's comprehensive offerings and always-on approach.
Our designers extended that high-tech, protective quality with bright green, reticle-inspired visuals cutting through dark, foggy backgrounds — evoking the sense of penetrating the darkness to detect risks. Images of nightscapes and hardware emphasized Magna5's 24/7/365 coverage.
For Magna5's service suite, FVM created the name "Pentaguard" — communicating security while echoing the "5" in the company name. We extended the metaphor through pentagon-inspired angles and icons.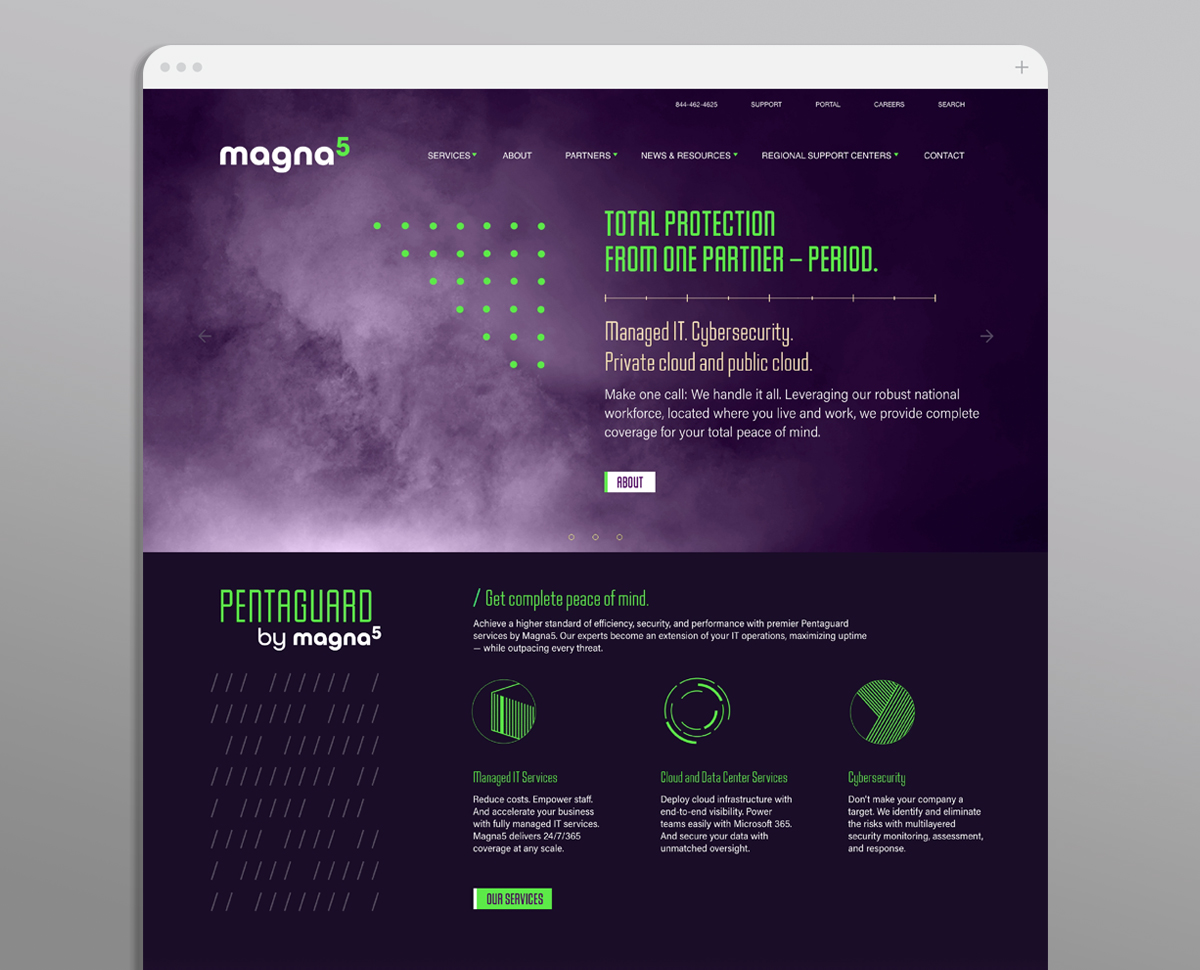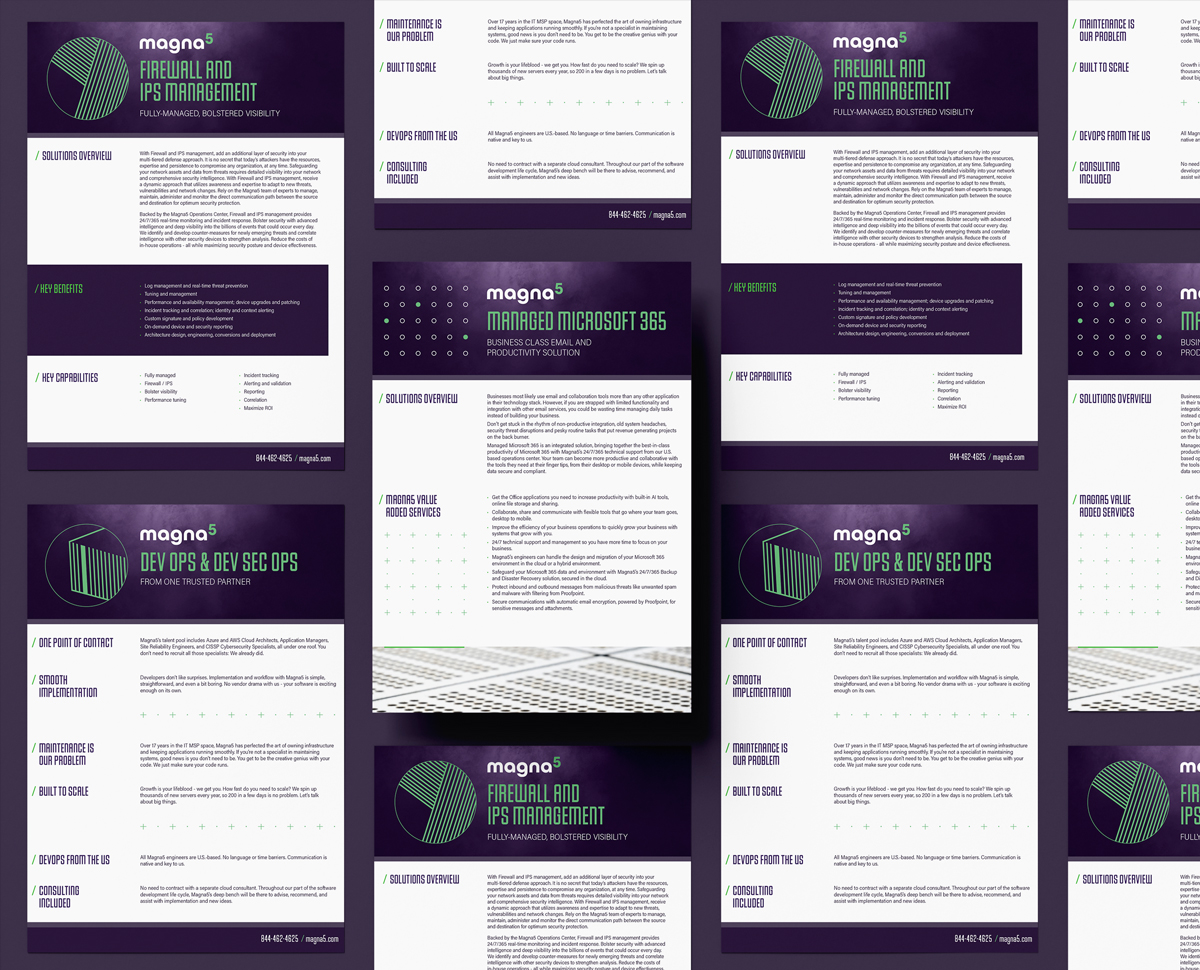 After bringing the brand to life across key business materials, we planned and executed a strategic advertising plan to drive new website traffic and generate sales leads.
In under six months, FVM delivered the following assets:
Website

Brand position

Refreshed logo

Graphic identity

Mission, vision, and values statements

Services name and logo

Business materials, including a PowerPoint template, email signature and templates, business cards, social media profile graphics, sales flyers, sales quote template, pop-up tradeshow banner, and landing page updates

Strategic brand launch advertising campaign, including prospecting advertising, remarketing advertising, targeted newsletter sponsorships, and a content lead generation program
Results
One month into a six-month launch campaign, we helped deliver 1,021,771 ad impressions and 1,198 clicks to the new website.
That brand awareness helped drive a total of 84 new sales leads.
The Magna5 team itself was also thrilled with the new brand.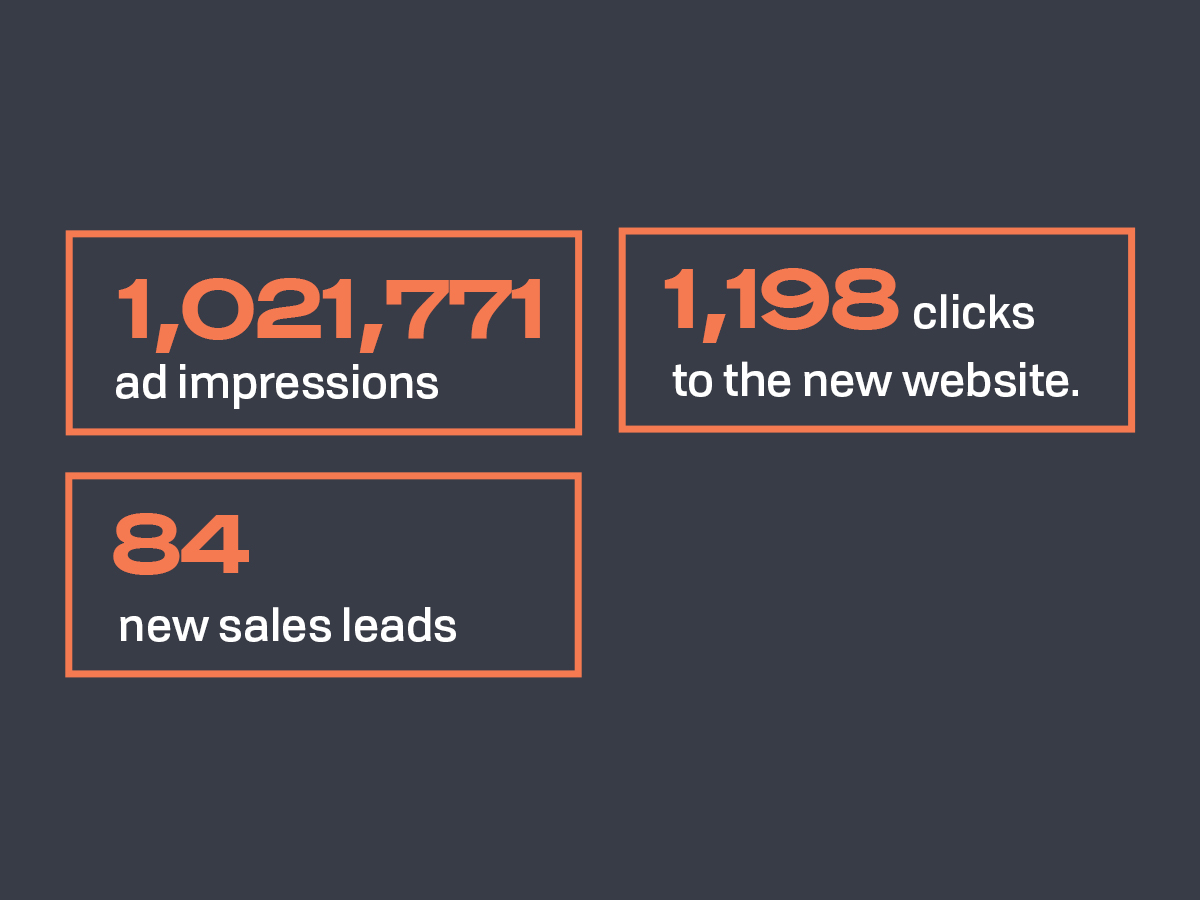 Ready to get started?
Contact us to discuss how FVM can support your B2B marketing goals.