30 years in B2B marketing
We are humbled and grateful to celebrate 30 years of trustful clients, dedicated employees, and the brilliant B2B branding successes we created together, from the ground up. In 1987 it began with inspiration, and it has been sustained by core principles that have motivated us for three decades.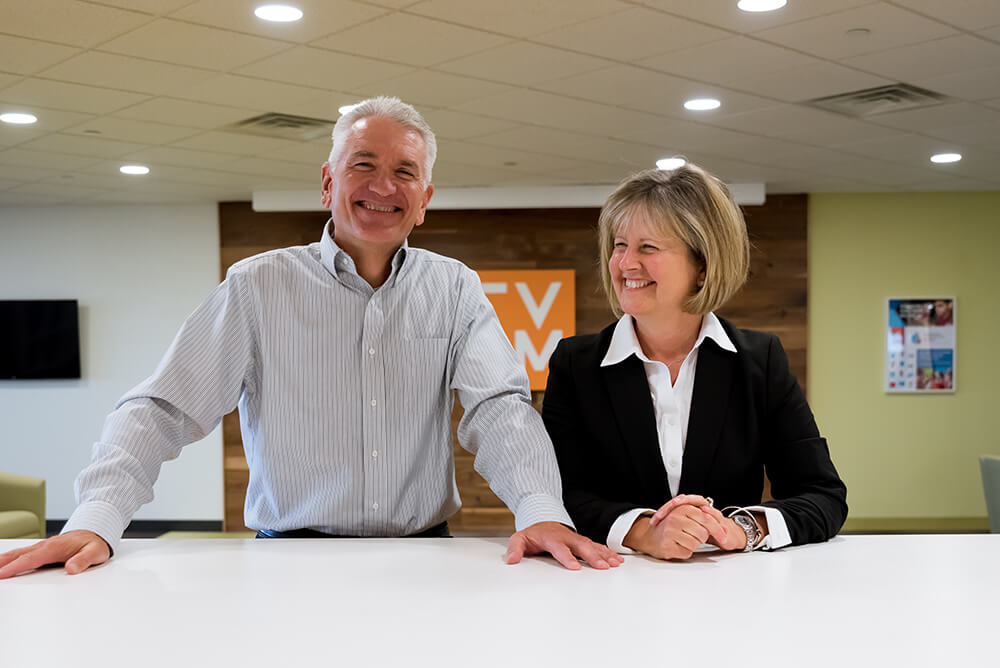 As two original partners, we were excited by an advertising discipline often abandoned by our then twenty-something peers. They sought the panache of consumer advertising and all its trappings — selling cars and cosmetics and Canadian Club — while we chose the supposedly boring path of business-to-business advertising.
In reality, the widely diverse products and services we have learned about on behalf of our clients require far more than clever, witty or cute. They demand deeply inquiring minds and a relentless desire to turn complex and unapproachable into simple and desirable. How could that be boring? It has been motivating to us for three decades. And it has been essential to our clients' businesses.
In our B2B world, people seldom buy impulsively. Instead, they seriously consider their purchase because it could make or break a business. We have always made meaningful contributions to that critical dialogue, and it continues to give us great satisfaction.
Throughout the journey, another dynamic has occurred as we've surrounded ourselves with intelligent advertising people. We have evolved, learned, and transformed with the times. The essence of what made us flourish has never changed but the tools that deliver results for our clients often have. Dare we say it – we've gotten smarter.
So yes, please be impressed by 30 years of successful brand building at FVM. But in the end, be inspired more by our amazing clients. In our rich history, they have always invited us to their tables. We have become insiders, and thus emboldened to try even harder and dig even deeper.
In challenging industries, deeply vertical markets, with complex multi-channel distribution, and even in the hybrid world of business-to-business-to-consumer, we have a real voice because of our clients' trust and confidence in us.
We believe that confidence has been fostered by the fundamental truths we've always embraced at FVM – three powerful promises that have made us successful:
We will be principled. Doing what's right has been in our DNA since day one.
We will be inquisitive. We just have to know "why" and we won't settle for partial answers.
We will be honest. We will share our real concerns with our clients. There is no time for games or half-truths.
There it is. We have dug deep into our clients' businesses to build and market remarkable B2B brands – always with the promise of principled, inquisitive, and honest work. Lofty? Indeed. Boring? Not a chance. After all, it is B2B.