4 ways to build your education content marketing strategy
In an age of growing competition, it's more important than ever to create education marketing content that resonates with parents and students.
Content marketing provides a more authentic approach to building awareness, trust, and dialogue1 ⎯ all of which plays a major role in growing enrollment. Schools already possess the authority, experience, and fan base to engage audiences. The key is to harness that input into an ongoing, consistent content calendar providing relevant information, thought leadership, and sharable content.
1. You're already a thought leader
⎯
own it.
When people turn to the Internet to research a particular topic, who better to trust than a professional educator? Content marketing enables school faculty and administrators to affirm their positions of authority and expertise.
Most educators already keep a finger on the pulse of the latest teaching approaches and techniques. Sharing those ideas with parents through blog posts, videos, infographics, and other content builds valuable rapport and trust.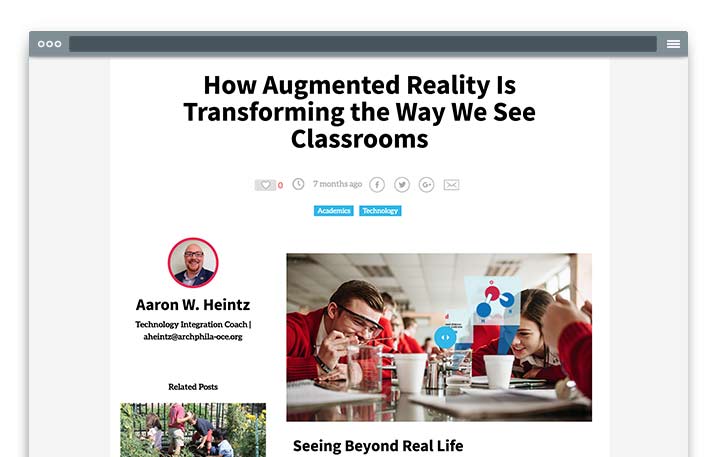 2. Tap into your existing team of brand advocates.
Content marketing does more than inform parents. It includes them in the conversation, growing a sense of community and school pride. When you create content that's relevant and shareable, you're giving your supporters tools to spread your message to their own friends, family, and followers.
And while some brands face difficulty promoting content, schools have a distinct advantage. You can tap into an entire community of families, alumni, and employees who are eager to soak up, show off, and share every highlighted success. By engaging this audience of established fans with content like contests and reader-submitted stories, every piece gets boosted from its own built-in virality.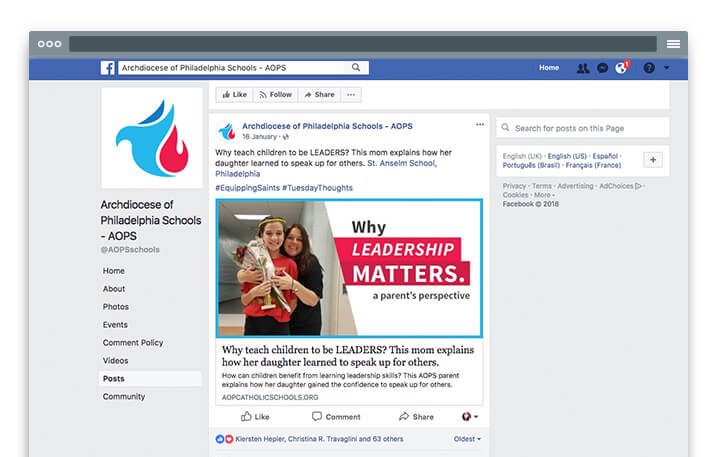 3. Don't burn out — plan for the long haul.
Content marketing is a marathon, not a sprint. A few sporadic blog posts won't cut it, but the right content plan will retain its momentum, building long-term trust and authority.
The key is consistency, both in terms of timing and quality2. Create a content calendar built around regular updates that readers can anticipate: school events, admissions schedules, seasonal shifts, or changing regulations. You can also get extra mileage out of content that's scalable across grade levels. Take an article about popular resources for high schoolers, for instance, and repurpose it as a checklist for graduating middle schoolers. And remember, no filler allowed. Ensure that each piece of content checks off all the goals you're looking to achieve.
4. Instead of being salesy, be yourself.
Readers can tell when they're being advertised to. Though your ultimate goal may be to increase interest and enrollment, you don't need to flood your blog with marketing-speak and calls to action.
Instead, focus on making each piece of content authentic, useful, and relevant. Take the time to know what parents and prospects are seeking, and be intentional about providing practical answers in an honest, human way.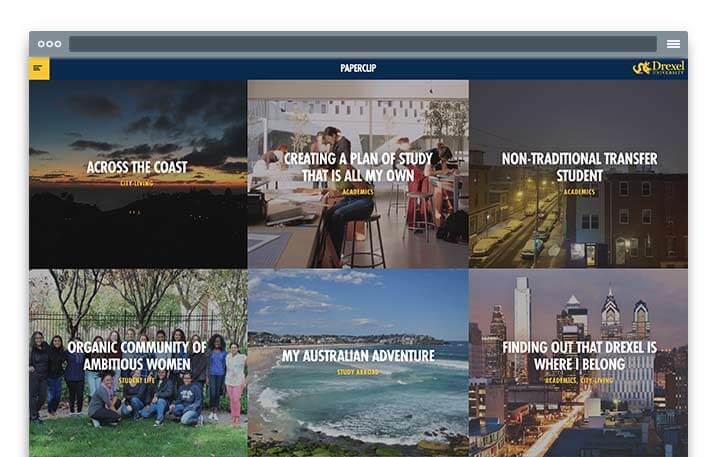 An A+ solution
Content marketing is a creative, cost-effective method for establishing your brand's value and voice, in turn growing awareness, engagement, and enrollment. Over time, a well-planned content calendar will establish your brand as a reputable source for thoughtful, helpful information — the perfect solution for parents considering schools like yours.

Sources
"B2C Content Marketing: 2017 Benchmarks, Budgets, and Trends — North America." Content Marketing Institute.
Lieb, Rebecca & Lazaukskas, Joe. "Content Methodology: A Best Practices Report." Contently.