How FVM does WFH: Four ways we're maintaining momentum
It's already been six months since the FVM team began working remotely. And while that transition has been challenging at times, we've found ways to sustain – and even improve – the culture and processes that help us generate strong B2B results.
Here are four takeaways from our successful switch to a virtual model:
1. Get the right tools.
Cramped trackpads and clunky video calls weren't going to cut it. So we each upgraded our home workspaces with the technology and tools to work efficiently – and comfortably.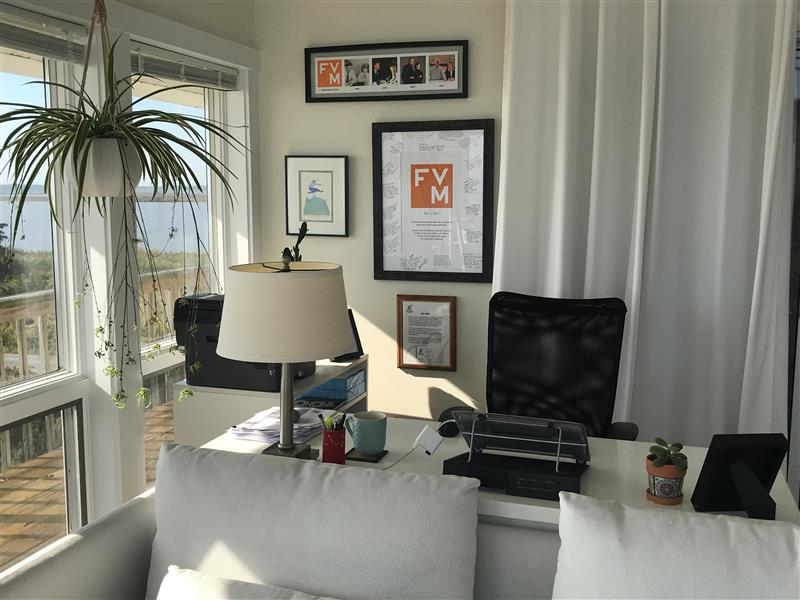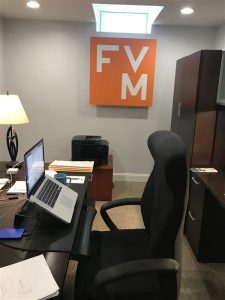 In addition to grabbing ergonomic office chairs and secondary monitors from our office, our team adopted a host of new applications and software to keep projects moving. Today, we use Microsoft Teams for chats and meetings, Teamwork for managing workflow, InVision for website processes, and CoreNexa for calls.
2.    Check in often.
When stand-up meetings and deskside chats went out the window, we established new ways to check in on projects, processes, and one another. Our teams hold regular meetings to evaluate and reevaluate everything from campaign performance and creative concepts to WordPress and podcast techniques.
Ultimately, it's meant embracing change – even if it's as simple as scheduling time to welcome our new junior account executive remotely.
3.    Focus on the work.
While many processes have changed, we're still stubborn about stunning creative work and impactful results. Working remotely has pushed us to be even more vigilant at every stage of a project – no cutting corners, no exceptions.
Our team has also been privileged to help clients navigate a challenging time. From virtual tours and tradeshows to socially distanced webinars and photoshoots, we're proud to have produced some of our strongest work to date.
4.    Foster fun connections.
Though our team may be spread apart, we've made it a priority to remain close to one another – and our clients. Over the past months, we've learned to let our guards down as we virtually tour one another's homes to meet partners, children, and pets.
We've also met up for a handful of outdoor, socially-distanced meals. Like the last six months, these meetings felt like they went by all too quickly. And as we look ahead, we'll continue to find new ways to connect and create lasting work.