Helping an HR software product reach its potential
Background
ESOP Economics helps companies make informed decisions about their Employee Stock Ownership Programs and their repurchase obligations. Known as the go-to experts for studies and consultation, the company still needed to raise awareness of its software product, Telescope.
Telescope was already a best-in-class product, but with far too little visibility. We believed the release of its latest and greatest version offered the opportunity to highlight ESOP Economics' brand colors and logo with a standout design worthy of a market leader.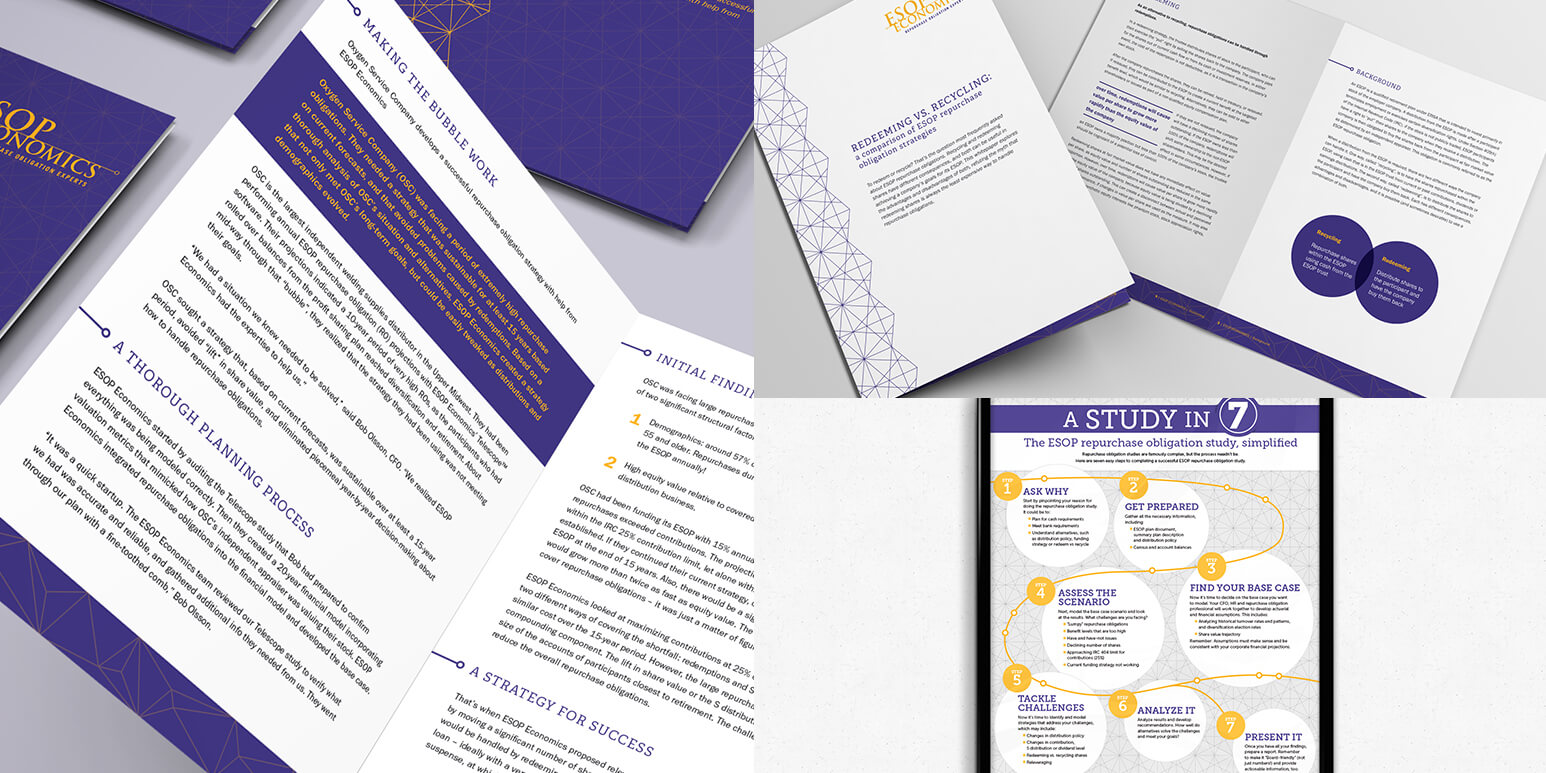 Our solution
We focused the powerful features and benefits of Telescope into one messaging document to anchor product launch communications and empower the efforts of ESOP Economics' internal sales teams. With Telescope launching at the nation's largest annual employee ownership conference, we created a three-month campaign to raise awareness and extend reach. Through targeted social and digital advertising, search, and email, we drove traffic to a newly developed Telescope landing page. There, visitors engaged with helpful resources we wrote and designed, including a case study, infographic, and brochure.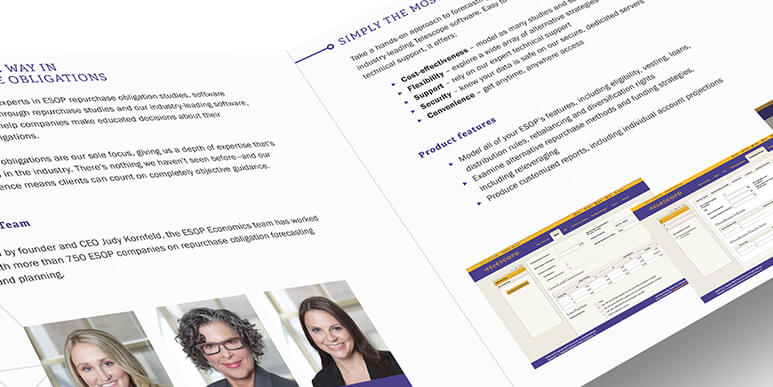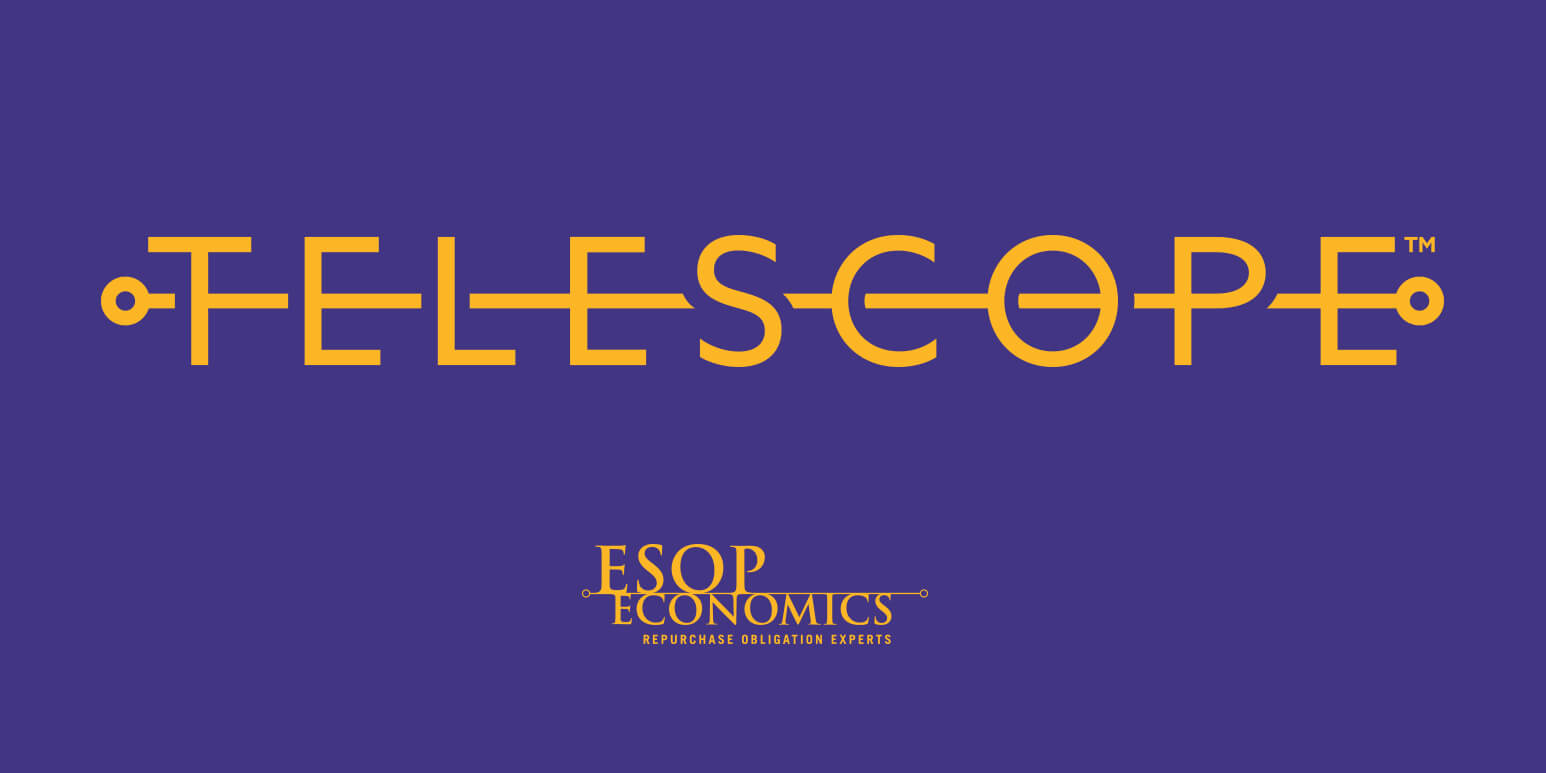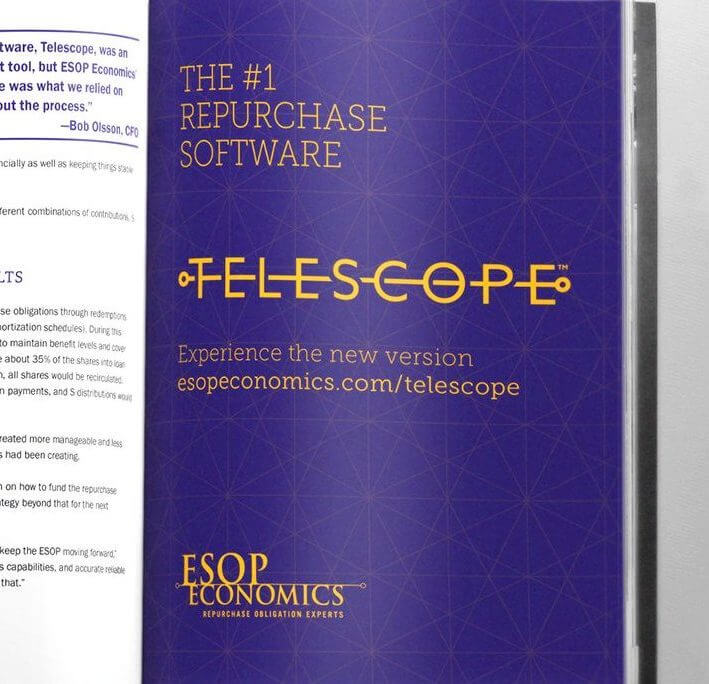 FVM delivered
Each piece of content delivered on the value of the software and services, and left our audience with a clear understanding of why they needed to become an ESOP Economics client. The landing page featured a prominent live demo sign up form.
Repurchasing obligation studies can be complex and daunting to people who have to perform them. To ensure we were breaking down all barriers between various prospect personas and the software, we created a two-minute overview video that reinforced key benefits clearly and concisely.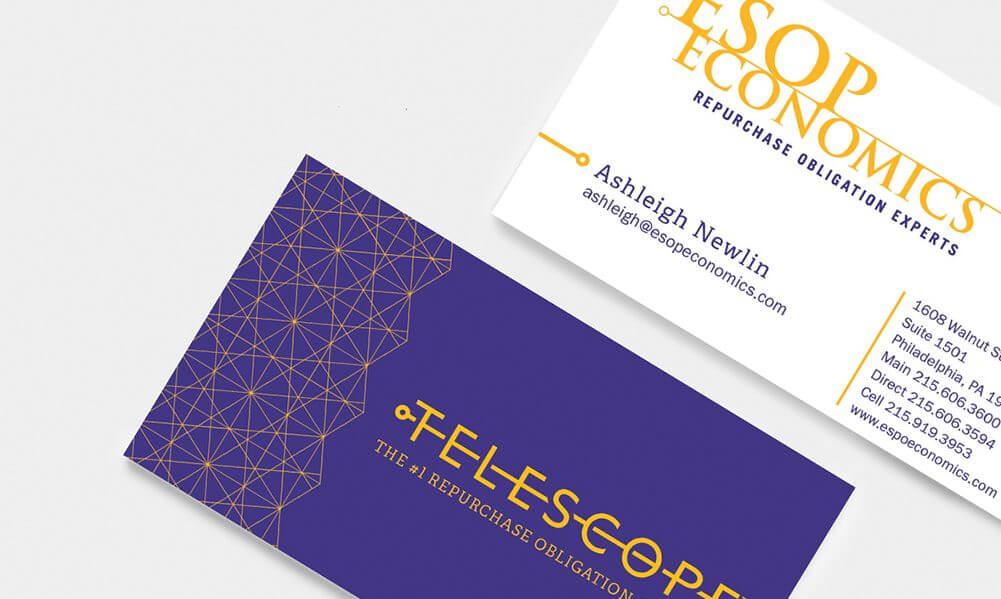 Results
The campaign drew a lot of attention to the landing page, with more visitors in the first six weeks than in all of 2014. At the 12-week mark, 93% of all traffic were new visitors — an increase of 25% year over year. We also saw an upsurge in engaged prospects across all content, an average of 3:15 minutes spent on the landing page, and a steady stream of new leads.
Ready to get started?
Contact us to discuss how FVM can support your B2B marketing goals.