Staging a Sodexo division for relaunch: Branding, website, and advertising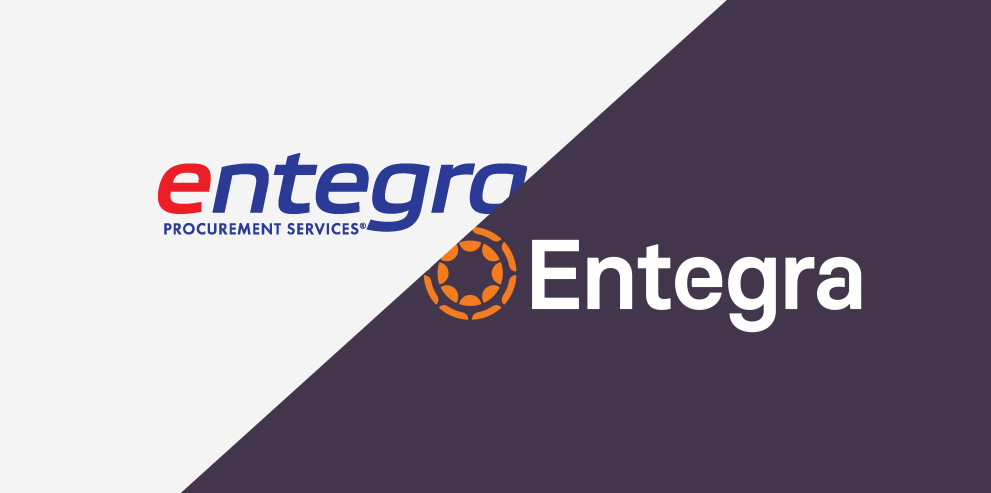 Background
In 2019, Sodexo division GPO Entegra approached FVM with a mission: Give the company a new position and visual identity that would reflect broader services and greater performance for clients. Entegra's existing brand was outdated and inflexible, and didn't provide the legs necessary to support a new website, new materials, and the company's first-ever major marketing and advertising efforts. This meant a need for new brand language and new visuals that would fuel lead generation, communicated cohesively to multiple key audiences.
The challenge
For a global brand serving more than half a dozen segments, there are no shortcuts. FVM had to help Entegra leaders organize multiple solutions, sub-brands, and offerings under the parent brand — all while planning and architecting a new website — during the COVID-19 pandemic. We also liaised with a Sodexo-supplied development partner, requiring additional project management oversight and communication requirements. Ultimately, the complexity of these projects meant having to closely balance and align messaging and visuals across multiple, constantly-moving fronts simultaneously.
On top of this, FVM needed to deliver a strategic content and advertising plan to reach critical decision makers across three key verticals with Entegra's message, to drive awareness and sales leads. We would be working with Entegra and Sodexo team members to develop educational content, set up a strategic email nurturing follow-up program, and implement a monthly campaign reporting structure.
Our solution
FVM authored new brand guidelines that aligned Entegra's offerings to four core areas, plus an optimistic personality reflected by a sun-icon logo and refreshing, outcome-focused visuals. Delivered over months of strategy sessions, mood board reviews, and wireframing and advertising presentations, it was a comprehensive new identity.
At the same time, we extended this brand into web architecture and design thinking to create a structured, unified, and exciting brand rollout. Together, they repositioned Entegra above the fray of other cost-cutting GPOs. While Entegra always offered greater advisor support and better insights than their competitors, now prospective clients could see, feel, and believe the Entegra difference immediately.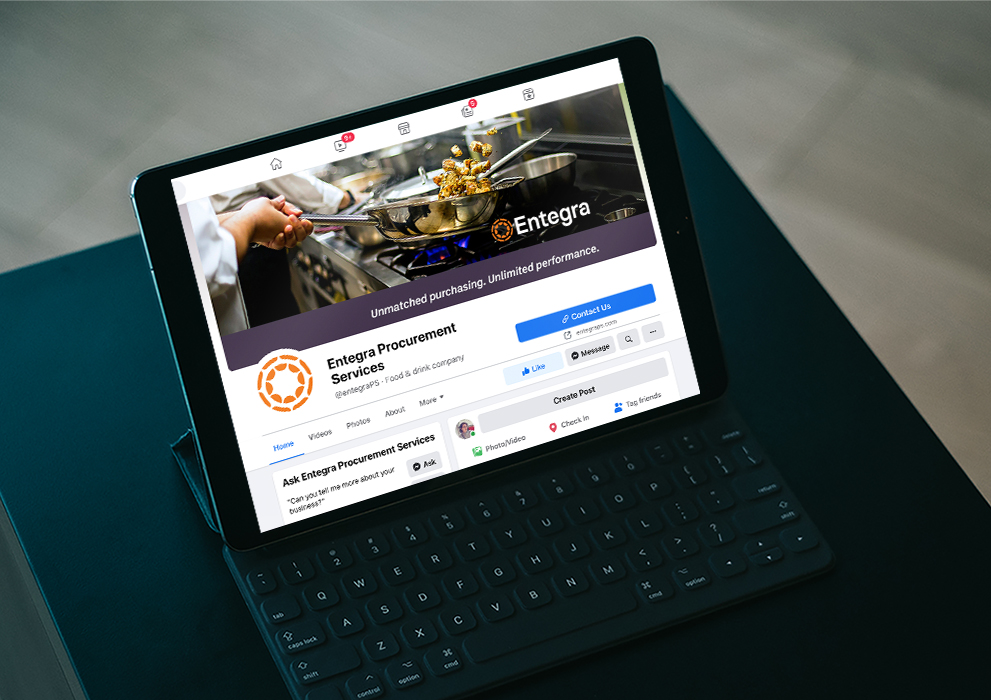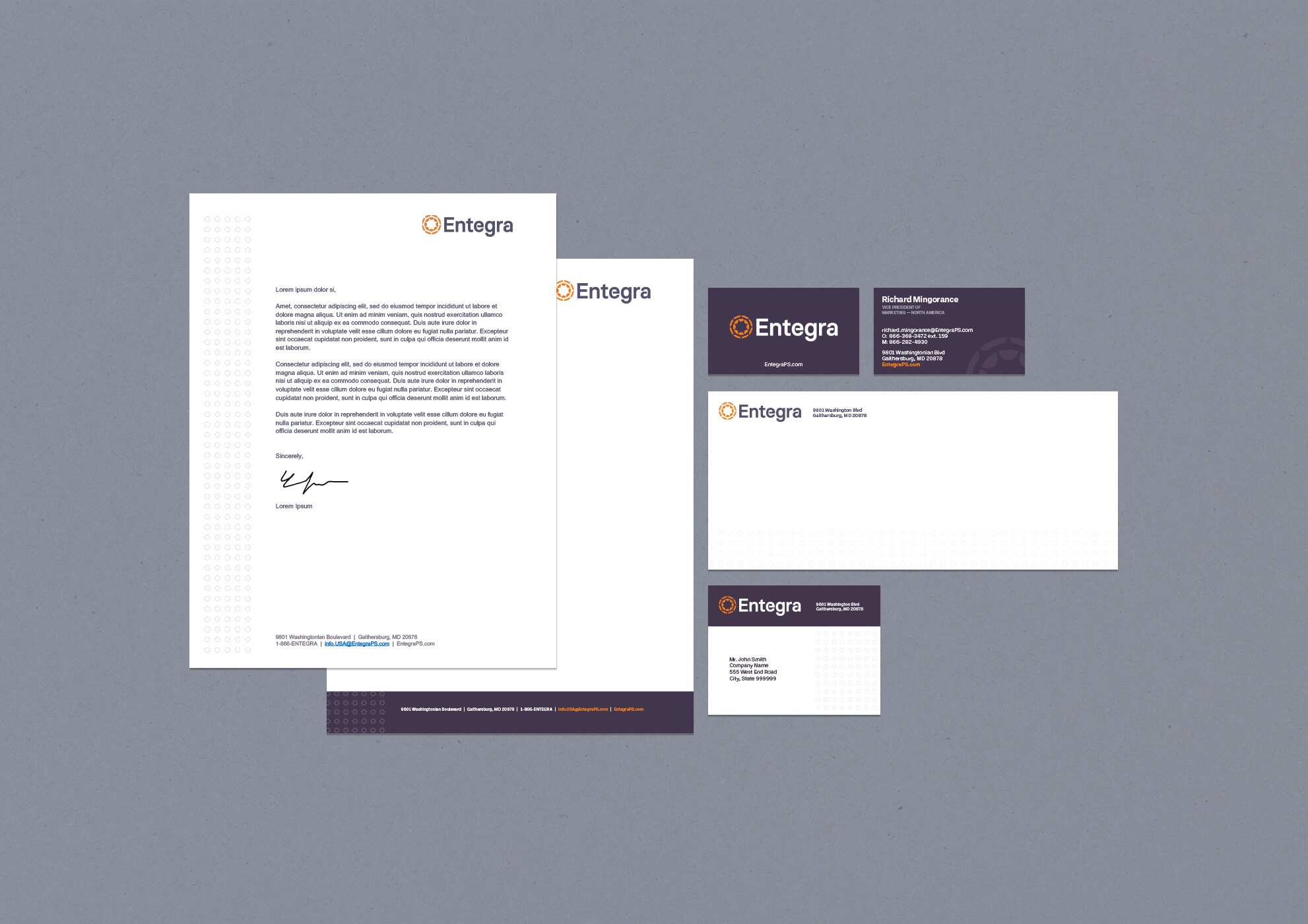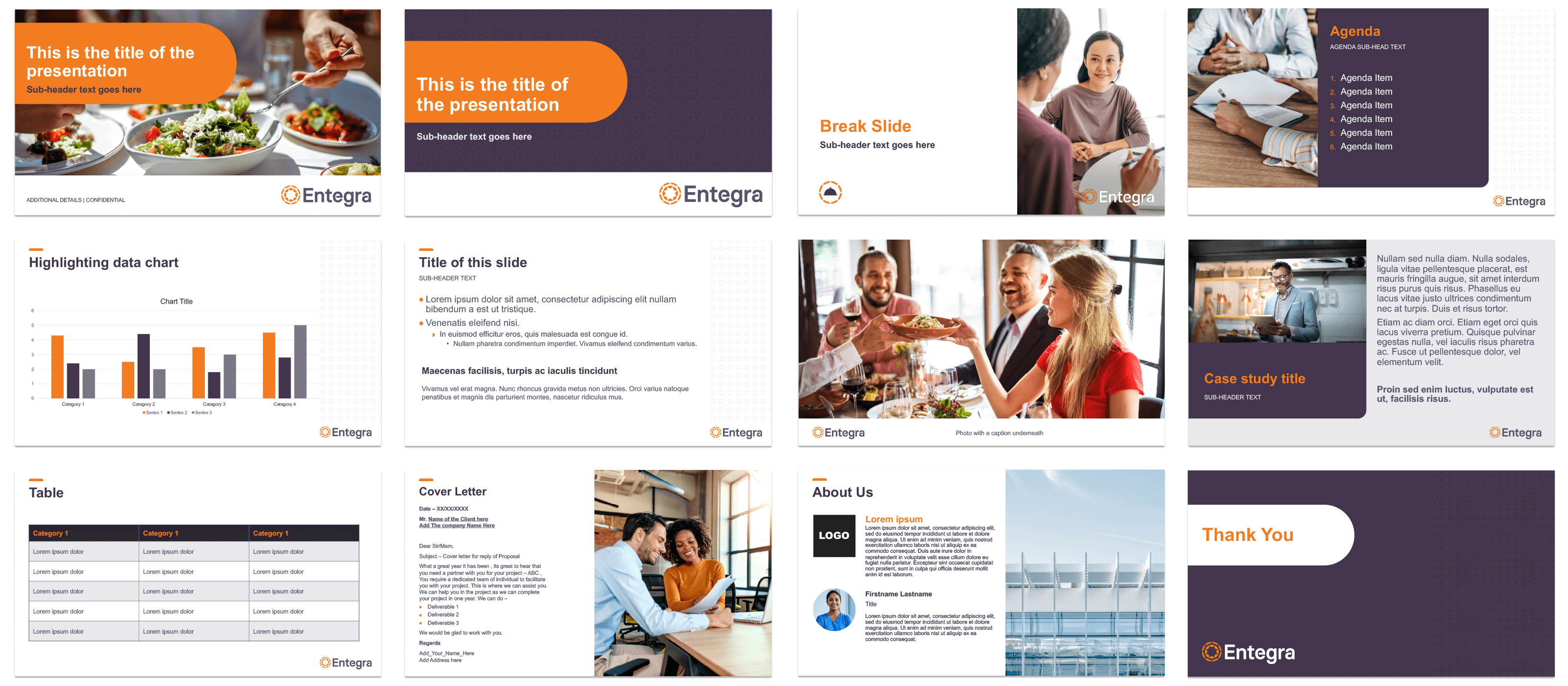 Results
Positioning and messaging framework for both brand-level and segment level communications
Extensive brand guidelines covering logo, iconography, brand personality, color and type, photography, ad layouts, templates, and copywriting execution
A comprehensive brand hierarchy, including naming, terminology, graphic identity, and structure for Entegra's sub-brands, solutions, and digital tools
Full architecture, planning, wireframing, design, copywriting and launch support for the Entegra 2.0 website
Copy and design concepts for the Entegra 2.0 launch campaign, applied to digital and social advertising
Tradeshow and sales enablement materials across multiple segment executions
Scripting, storyboarding, and animation for a corporate brand overview video in both English and French (QC CA)
Internal global employee launch support, including event presentation, employee materials, and a logo reveal video
A comprehensive content and advertising plan to drive awareness and sales leads among critical audiences in three key segments, including display & video advertising, social advertising, remarketing and trade publisher programs
A strategic email nurturing campaign workflow, along with email copy and content, to continue communication with new Entegra contacts
Ready to get started?
Contact us to discuss how FVM can support your B2B marketing goals.