Unifying an industrial water brand
Background
After GE Water & Process Technologies was acquired by SUEZ in 2017, it was rebranded as the new SUEZ WTS division. As part of a multi-year transition, SUEZ WTS leadership was ready to do the work of unifying the brand by creating storytelling around their new organization. And tactically, they needed marketing materials that backed their push to sell these newly unified offerings.
The challenge
As you'd expect in a period of active transition, there was little internal alignment on how the newly acquired division's teams, capabilities, technologies, and overarching value would be communicated. In particular, there was a large gap between how internal teams referred to themselves and how customers viewed their work with SUEZ WTS. Additionally, the company needed to determine how to position itself and make a value proposition to many diverse vertical markets (paper production, food & beverage, oil & gas, to name a few). Finally, SUEZ WTS wanted to differentiate itself from competitors, all of whom varied drastically by capability and region.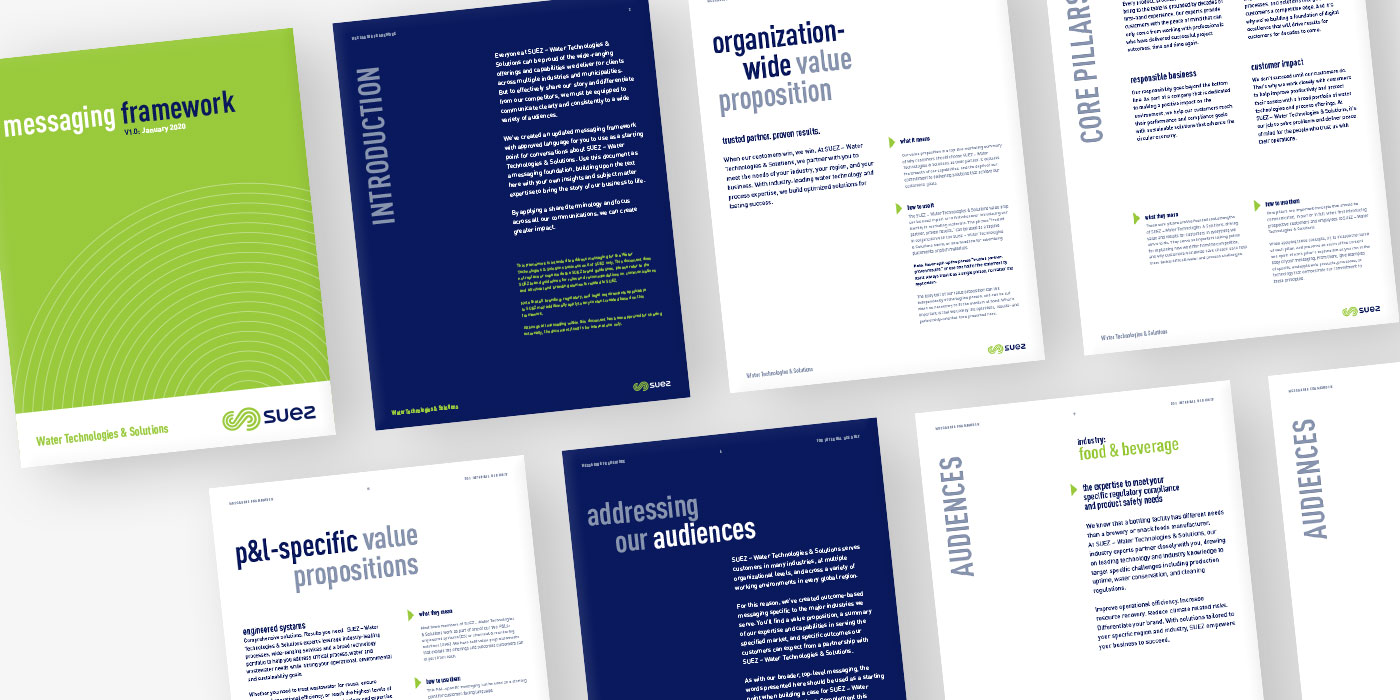 Our solution
For messaging, we delivered a comprehensive framework that included a top-level value proposition built on SUEZ WTS' trusted approach to partnerships and proven water process and treatment results. It also included organizational pillars, vertical-specific value propositions, and additional messaging guidance. Because the company was in a transition phase, we crafted a strategic balance of copy-ready and aspirational storytelling for their team.
This narrative bridge was immediately put to work into two critical tactics – an overview brochure and a sales presentation – that streamlined existing content while aligning the message under the new value proposition/storytelling. Salespeople are now armed to deliver a better pitch to prospects, and new employees have go-to materials through which to achieve a solid understanding of SUEZ WTS' full capabilities and differentiators.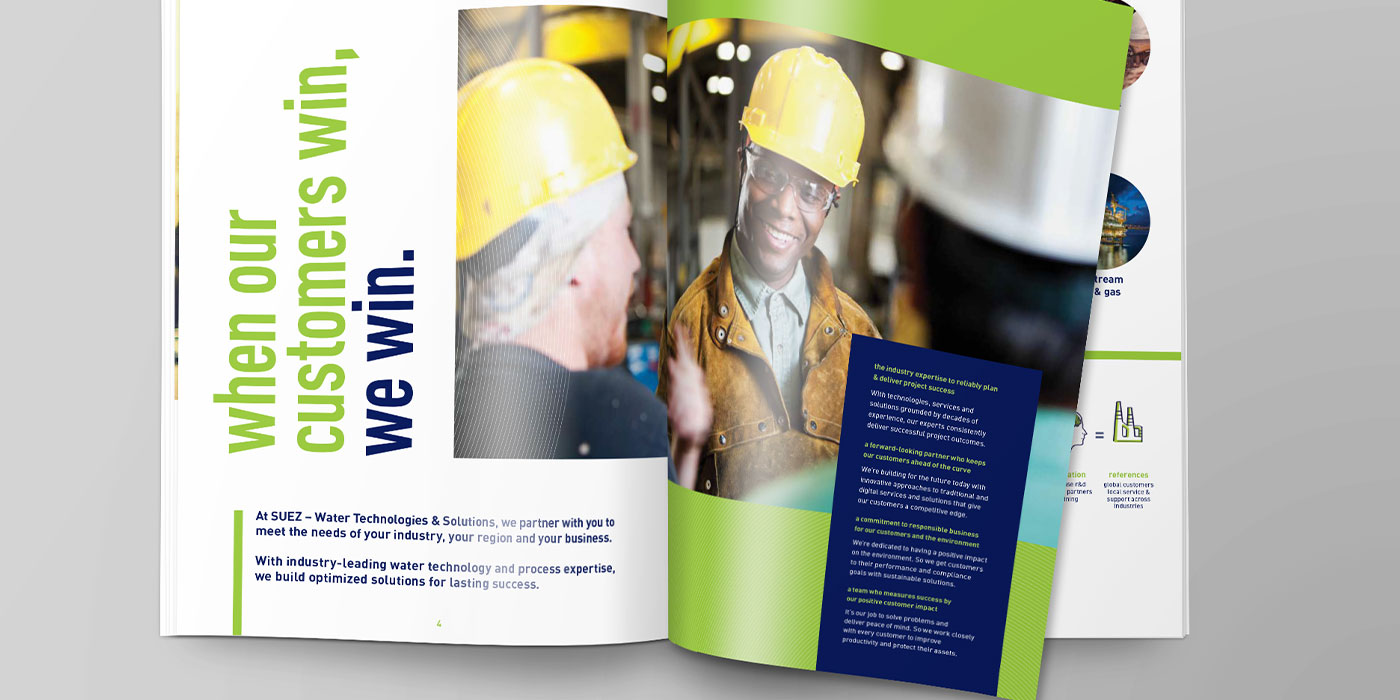 Results
With an immediately effective blueprint for communicating consistently and clearly to a wide variety of audiences, this messaging foundation shifted internal alignment towards shared terminology and focus across SUEZ WTS' communications. Nowhere was that impact more apparent than the overview brochure that leveraged the reach, culture, and structure of a global organization while projecting a singular message embraced by key stakeholders within the company.
Ready to get started?
Contact us to discuss how FVM can support your B2B marketing goals.