Transforming a newsletter into a marketing machine
Background
As the industry leader, Univar (now Veseris) prides itself in offering a wealth of resources to pest management professionals (PMPs), including purchasing advice, safety information, and continuing education. With such a hungry, dedicated audience, the company needed to offer more than just your standard e-newsletter. Univar wanted to update its print newsletter Connectivity to help improve brand reach and increase revenue in one strategic move.
Our solution
A reimagined, 20-page digital magazine leveraging the knowledge and resources that make Univar an industry-leading supplier. The award-winning concept became a publication that generates user-behavior analytics, draws manufacturer revenue, and supports Univar's massive sales force. Packed with news, pest and product features, and helpful business tips, the new Connectivity newsletter strengthened Univar's brand position as thought-leaders. It also provided Univar with an opportunity to tell its own story and showcase its people, reflecting the company's friendly, inclusive culture, and reinforcing its values.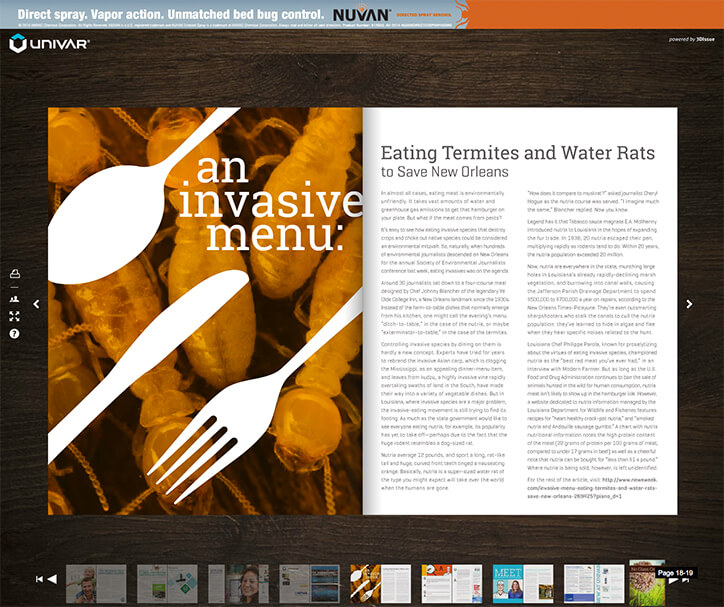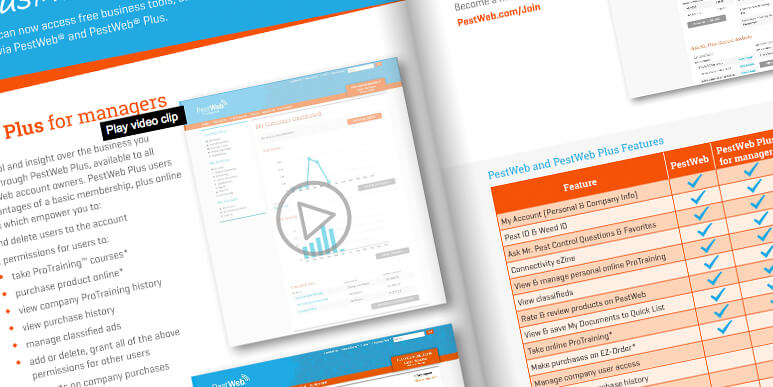 Results
Connectivity quickly became the kingpin of Univar's inbound marketing. Readership rapidly increased, and demand for Univar's products and services steadily grew as a direct result. FVM ensured that Univar would have the ability to analyze, optimize, and report on any element of Connectivity's performance. Together with more striking editorial design, and easy online usability, the magazine continues to drive revenue for Univar by attracting partners, advertisers, and sponsors. The publication—produced entirely in-house at FVM—has proven so successful that Univar has rolled out Connectivity titles across its US Pest, Canada Pest, Vegetation Management, Agriculture and Public Health business units.
Awards
WMA IAC Award 2014 ~ Best Online Newsletter Campaign //
Davey Awards 2014 ~ Best Newsletter // CMA 2014 ~ Best Design, New Publication //
Ready to get started?
Contact us to discuss how FVM can support your B2B marketing goals.