Updating three sub-brand websites — at a record pace
Background
After launching a new brand and website for Spire Power Solutions, it was time to extend the brand to its three subsidiary business units. Along with different product offerings and power solutions, each of the subsidiary's websites was built by various developers at different times. The resulting navigational challenges made the companies' solutions difficult to find. Team FVM set out to streamline each site and highlight Spire's powerful new position in the process.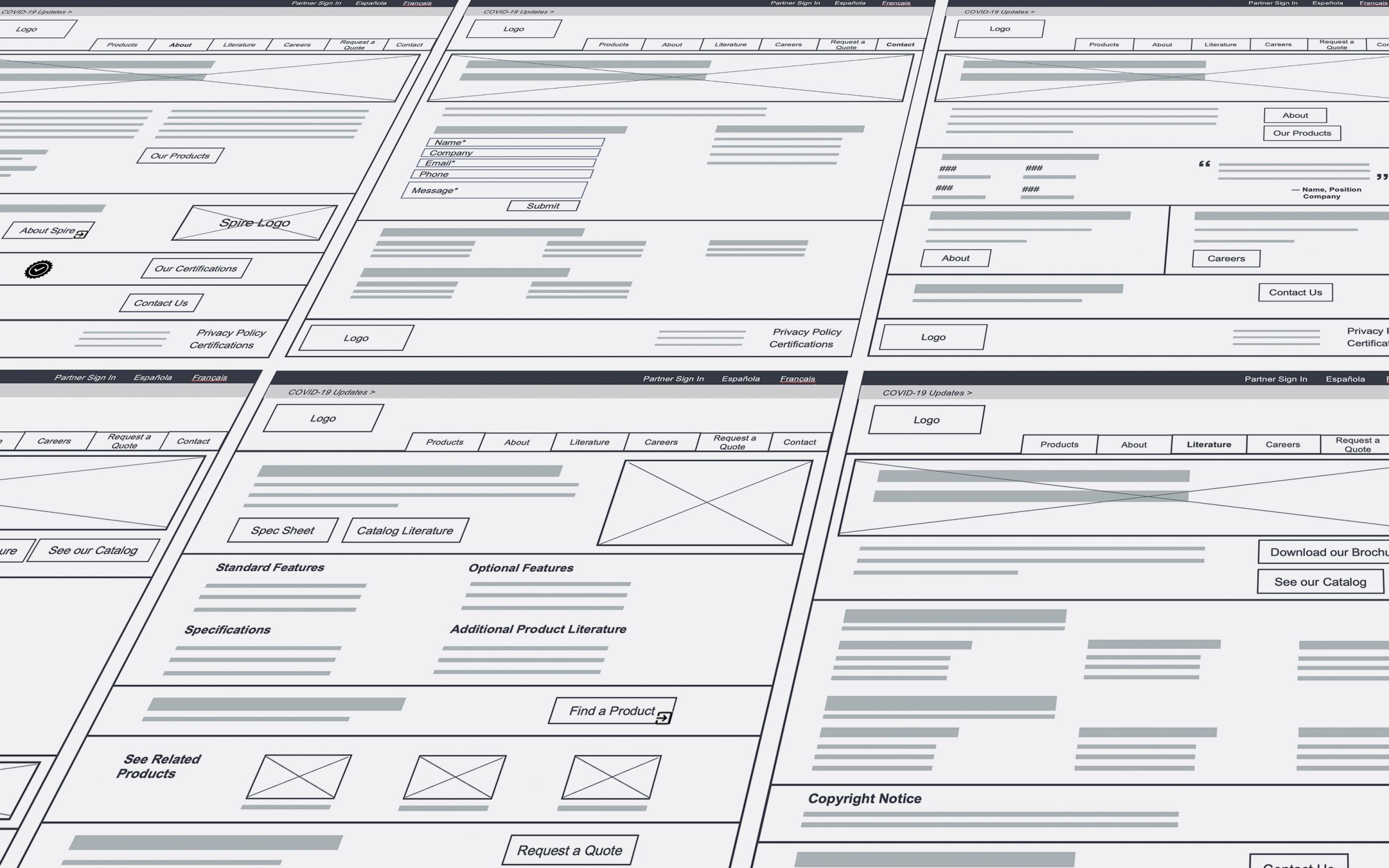 The challenge
To unify the sites under the Spire brand and a more consistent user experience, we needed to rebuild each from the ground up. However, we also faced a very tight timeline and budget. Our task was to create three brand new websites in just four months — the timeframe we'd typically set aside to build just one new site. We needed to be creative and reconfigure our traditional approach to meet the clients' needs.
Our solution
To simplify the process, our team used the bones of the existing Spire website as our foundation. We reviewed each subsidiary site, identifying commonalities in content to create a universal set of page templates. We designed the resulting templates to be customizable, allowing us to add or remove content as needed across the three sites. By repurposing common elements in the building stages, we saved our team — and our client — a significant chunk of time (and budget!)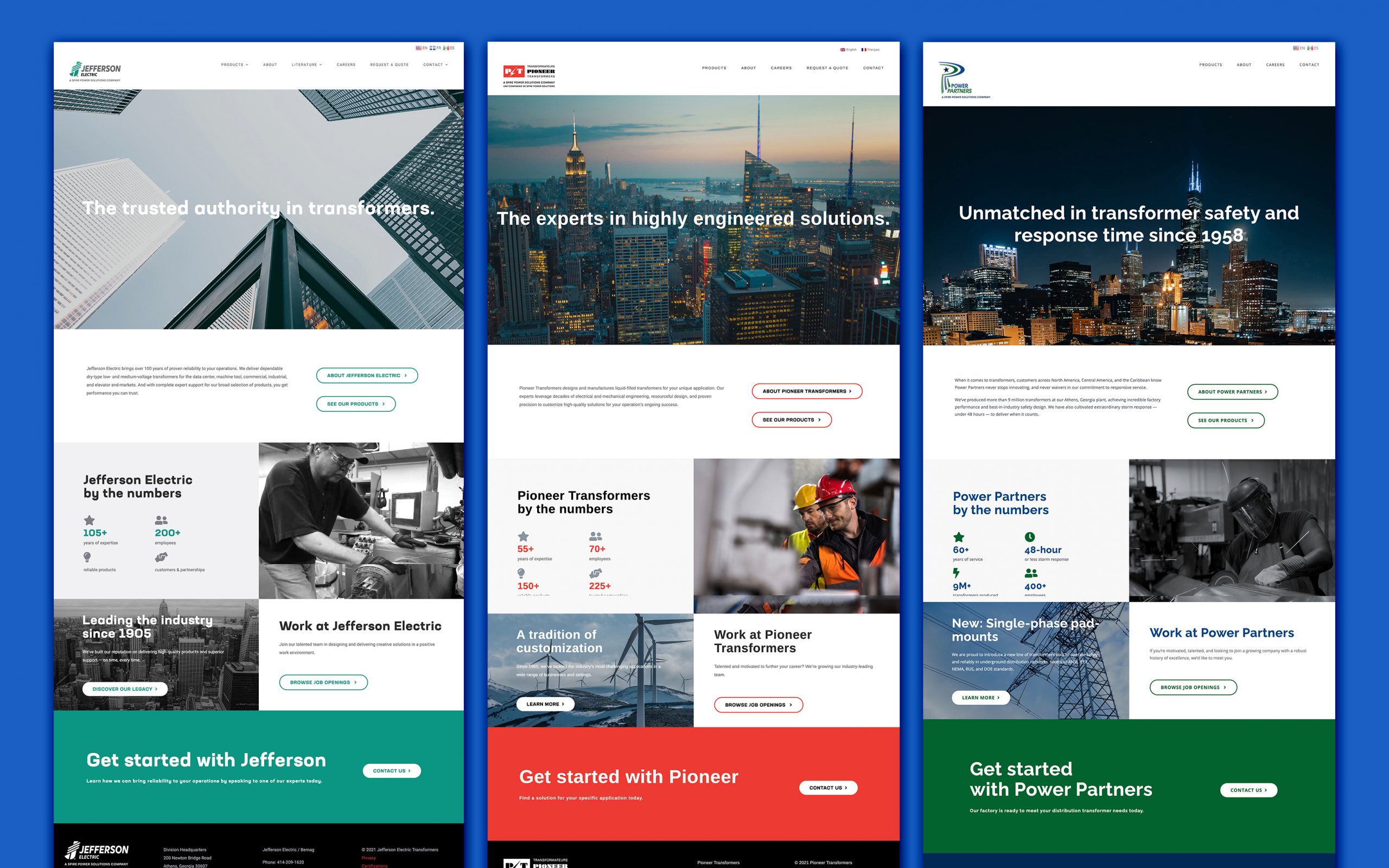 Results
In fewer than four short months, we delivered three brand new websites — a total of over 70 pages — as well as the following:
Stronger company positioning aligning Spire's unique strengths with each subsidiary's individual attributes and histories
Updated visual IDs for each subsidiary reflecting the parent brand while still maintaining each core brand's look and feel
A consistent navigation and user experience across all sites, making it easier for customers and prospects to find the products and content they need
More actionable pages encouraging visitors to take the next step and request a quote
An intuitive, consistent backend allowing the client's internal team to update any of the sites with ease
With cleaner, more cohesive messaging and user experiences across their subsidiary sites, Spire is now better equipped to cross-sell products and move prospects through their sales funnels faster.
Ready to get started?
Send us a message to see how FVM can help solve your B2B marketing challenges.