Zig where they zag: 9 ways to make your B2B brand stand out
No one sets out to create a brand that's going to get overlooked.
But with a record 5.4 million new businesses started in 2021 alone, the chances of a business getting drowned out grows every day.
It's especially a risk in B2B branding, where many companies play it too safe — getting lost in a sea of nearly identical names, colors, and logos.
That doesn't mean your B2B brand needs to be flashy just for the sake of it. The key is to lean into unique differentiators that set your brand apart — while still ringing true to your business.
Here are nine ways you can differentiate your B2B brand by playing against industry tropes.
Visual approaches
1. Differentiate your colors
Banks love green. Healthcare leans blue. Find where your competitors fall on a color wheel — and try tipping the scales in another direction. There are legitimate reasons why some colors saturate certain industries, but even a half step outside that comfort zone can draw positive attention.
When branding Archer, the rest of the investment management space relied on stark blues, greys, and greens. So we put the spotlight on Archer with an eye-popping neon gradient.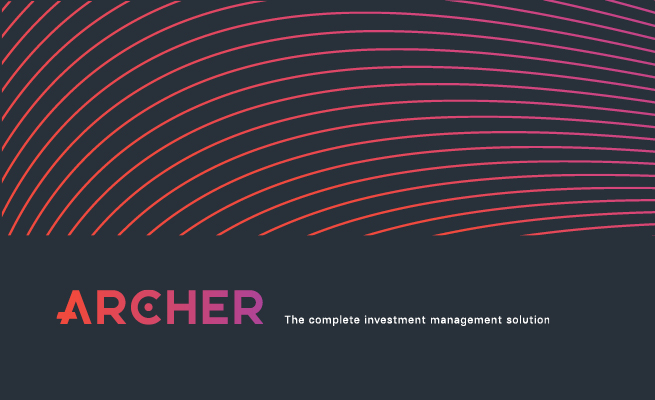 2. Differentiate your logo
If your brand's logo were placed among your competitors', would yours pop out — or blend in?
We set Entegra apart from other group purchasing organizations by designing a rounded orange and purple logo that burst through other brands' angular blue logos and lettering.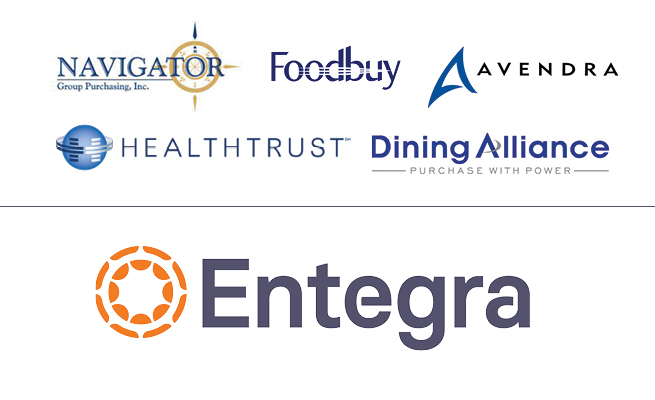 3. Differentiate your typeface
Quick typography lesson: the decorative "tails" you see on some letters are called serifs. Typefaces can generally be split into those that do feature serifs and those that do not (sans serifs).
When branding Veseris, we noticed the pest control industry was overrun by sans serif logos with a lighter, friendlier look. Instead, we gave Veseris a slab serif typeface communicating sturdiness and professionalism.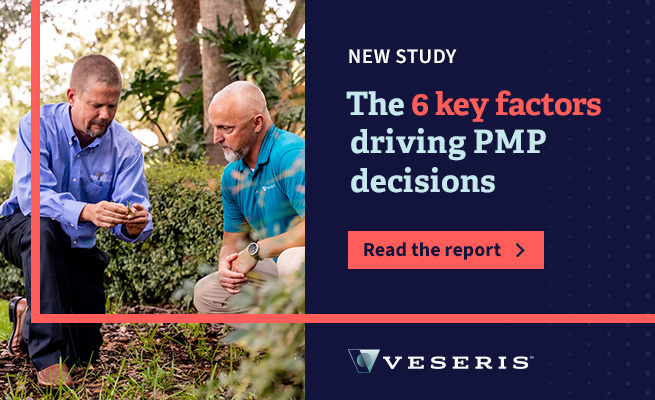 4. Differentiate your photos
While less obvious than a logo, your brand's approach to capturing, selecting, and editing images can also be a distinct visual marker.
For instance, the healthcare and life sciences industry often features blue tonal photography of beakers and doctors. We swung the other way in our HighPoint Solutions campaign for Fortune, using bold, high-contrast imagery to emphasize personal expertise, strength, and leadership.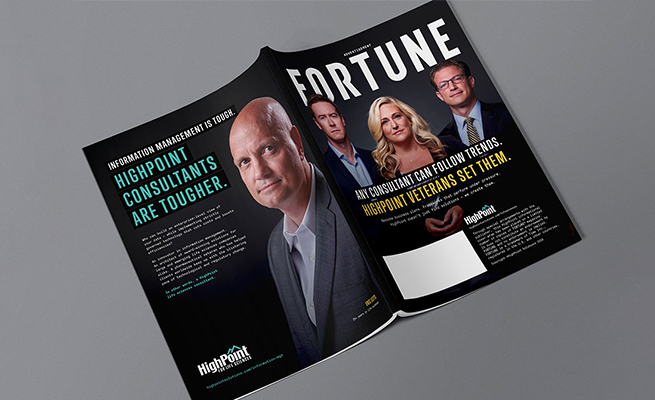 Copy-driven approaches
5. Differentiate your name
We've already covered the challenges of naming B2B brands. But if you're going through the process, it's worth picking a name that can't be forgotten — or mistaken for a competitor's.
The revenue solutions space for state and local governments was packed with unfamiliar acronyms and founders' names. So we called our client Avenu — an optimistic, "everytown" word with an unconventional spelling.
6. Differentiate your value
If you and your competitors offer similar solutions, emphasize the benefits other brands can't touch.
Most telecom providers follow the same generic script describing "what modern companies need." So for Lightpath, we highlighted the dependability that came from the team's hardworking, personal approach.
7. Differentiate your voice
Your brand's personality can stand out not just for what it says, but how it communicates.
Many Catholic prep schools rely heavily on religious language or academic vernacular. For Eustace Prep, we leveraged a succinct, striking tone of voice asserting the students' strength in all they do.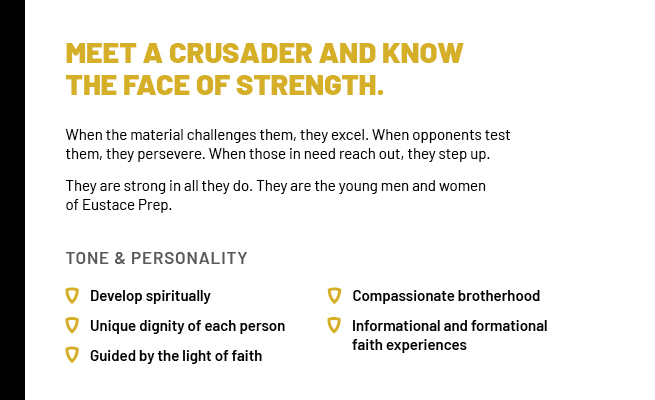 Strategy-driven approaches
8. Differentiate your campaign
Your brand's unique perspective should trickle down into individual advertisements and assets for your business.
For instance, shock value isn't an approach you'd associate with a Catholic school brand. We used that to our advantage in a campaign for the Archdiocese of Philadelphia's Office of Catholic Education, creating a clickbait-inspired campaign that turned heads.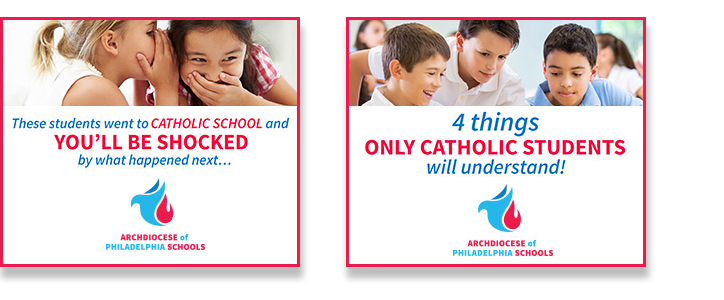 9. Differentiate your content
You can also buck industry trends by targeting the media and outlets your competitors overlook.
The pest control industry, for example, leans heavily on print and banner ads. So for Veseris, we pushed the envelope with an educational video series and podcast.
The difference is in the details
Those are just a few ways to make your B2B brand stand out.
At FVM, we often go even further — digging deep and wide to uncover industry trends, then giving clients their own identifiable photo treatments, iconography, visual devices, UX elements, and more.
Curious where your brand might be getting lost in the crowd? Contact us to find out today.